Go on a whirlwind adventure across five different countries around Asia!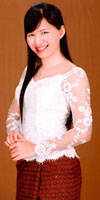 CAMBODIA
Sambo Samphors, 20
Hometown: Phnom Penh

Bonding Moments: Going out for a drink (no alcohol—currently, bubble tea is the choice), breakfast, lunch, and dinner, bowling, shopping, and watching a movie.

Culture Quotient: Girls are strictly forbidden from doing things. For instance, we're not allowed to stay over night somewhere without guidance. Unfair, right?

Talk Time: We use the Khmer language. Some common phrases are: Sour Sdey (Hello), Ter Nak Sok Sab Bay Chea Te? (How are you?), and Knjom Srolanh Nak (I love you).

Fashion Fever: For family parties and weddings, we have to wear our traditional dress. This is also worn when we go to the pagoda.

High School Life: It is the most enjoyable and the most difficult time 'cause the schedule is packed from morning till evening. We have to wake up early and we have lectures from one hour to another. But it's fun 'cause there are a variety of snacks and cheap food around the school!
ADVERTISEMENT - CONTINUE READING BELOW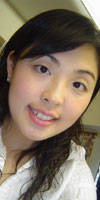 HONG KONG
Patricia Lee, 20
Hometown: Hong Kong

Food Frenzy: In HK, we have food from all around the world. We have a lot of food stalls on the streets selling delicious fishballs, deep fried snacks, and egg pancakes. Though some of them are considered junk food, many people just can't miss them as they pass the stalls.

Talk Time: Many friends of mine love to use "ok wor" which may mean "good idea."

The Dating Game: The dating modes vary a lot. The common dating places may be Ocean Park, Disneyland, and around the harbour side. A guy usually lets the girl he likes know by chatting online, talking frequently on phone, and sending SMS. More brave boys will send the girls presents and flowers.

High School Life: High school life is quite harsh indeed. Most teachers give extra lessons and more exercises to students before they go for the public exam. Many students go for private tutorial classes in the hope of getting better grades in the exam.
ADVERTISEMENT - CONTINUE READING BELOW