Features
The Candy Girl's Guide to College
We'll traverse the road to college with you.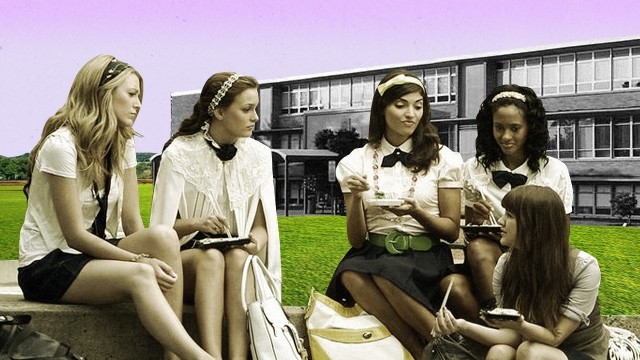 Graduation will be over in a blink of an eye. It's a bittersweet moment, and it will remind you of all the memories you wish you could take with you forever. Your soon-to-be college life feels so near you could see it happening already—all the new people you'll meet, that new and unfamiliar campus, will you even be able to fit in? The inevitable is getting so close, and you have no idea how to face it. Here are the top 3 things you, the incoming fresh meat—er, freshmen have to know. Get to know why college is an entirely different ball game compared to high school.
HS vs. College Friends

First of all, let's talk about friendship. Your HS friends are irreplaceable. Cherish them. If you decided to enter different universities, don't make this the ruin your friendship. Repeat after me: You will not let distance destroy your friendship. Sure, there's that inevitable out-of-place feeling, but the trick to that is asking. Don't allow yourself to be left out. If you can't relate to something, ask. If they see how much you care, they'll be glad to keep you posted about their lives. Don't be shy about sharing details in your life as well. Friendship is a two-way street.

CONTINUE READING BELOW

Recommended Videos

What with all that talk about keeping in touch with your HS friends, remember that college is also about making new ones. If you're an introvert, college can be pretty tricky. People won't just magically pop into your lives as friends. You'll have to exert effort to talk to that girl you're sitting next to in class. Ask for their names, where and what school they came from, what made them choose this university, and so on and so forth. These are all pretty safe questions that people ask each other on their first day of college, so try them out yourself. That way, you'll get an idea of the kinds of friends you'll eventually have. If it's any motivation, college is a whole lot better with friends who are going through exactly what you're going through. Just be extra careful because college friends can make or break your college life.

ADVERTISEMENT - CONTINUE READING BELOW
Acads vs. Org Life

The life of a college student is finding the right balance in everything. Not to be pessimistic, but most of them never find it even after they graduate. It's a trick you'll have to learn the hard way. You'll constantly have to sacrifice one over the other, and it's a great deal of prioritizing and time-managing. First and foremost, you are a student, so don't let your grades slip so far for the sake of snagging those 5 projects from 5 different orgs. Being active in your orgs is great and all that, but not when you'll end up having Ds and Fs. Be sure to ask around for upperclassmen's tips and tricks on how they were able to survive so far. So far, the best tip I've heard is: cry. You've got to cry all that stress out, or at least channel that frustration into something that will help you release it. Listen to music, shout out loud, have a dance break every five minutes. Don't stress out!

ADVERTISEMENT - CONTINUE READING BELOW
Social Life vs. Other Life

College as you know it is full of fun times, and we may or may not be talking about that wholesome book-reading session or that EDM plus DJs kind of thing. If you used to be that type of person who's had a 10 out of 10 social life, college is going to make you rethink your life decisions. Acads and org life are going to burn you out so much, you'll want to just go home and get as much rest and alone time as you can. You can't really have everything. Best of both worlds? You'll have to get Hannah Montana to coach you on that because it won't be as easy as you think. Before saying yes to every social event, always think really hard about it.

ADVERTISEMENT - CONTINUE READING BELOW
They have unique beverages you won't see in most coffee shops.
These organizations strive to raise awareness and initiate change in their various advocacies.
We love the cartoony details!
Here's the story behind FASH.
Time to unwind with 1/2 of the Gaya sa Pelikula love team.
Everyone has gone digital.
She's playing the role of Star Vixen!
I didn't know I needed this until it came out...
They share tips and stories of their ups and downs to motivate you throughout the process.
Bookmark these fashion formulas to make the most of your one-piece swimsuits all year round!
Put these titles on your watch-list.
From The Candy Bulletin Community