Features
The 8 Things You Shouldn't Do on Snapchat
Make sure to avoid all these kinds of snaps.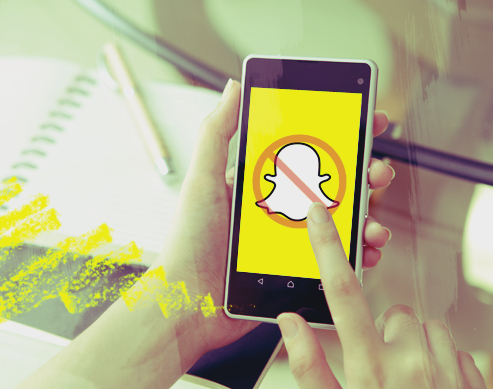 There are just some things you can't do or send on Snapchat. From posting too often to sharing intimate stuff, check out these 8 unspoken rules when sharing your life on Snapchat.
1 Too much snaps in a day.
A true Candy Girl knows that moderation is key to everything. Seriously. We don't need to know that you walked 10 steps from your room to the kitchen for some ice cream.
2 TMI, girl. Too much information.
No. You did NOT just send that snap. There are just some things in your life that no one needs or wants to know. We seriously don't want to watch 10 seconds of you talking about your time of the month.
3 Selfie queen.
Don't tell us that the selfie you sent us this afternoon had a different angle from this morning, or yesterday, or the other night. Chances are, your followers already know what your face looks like, so there's really no need to remind us every few hours.
ADVERTISEMENT - CONTINUE READING BELOW
4 Fake it 'til you make it? Don't.
The beauty about Snapchat is that your snaps disappear after 24 hours, giving users a boost of confidence to show people a glimpse of who they truly are. When you post snaps about how you woke up like this–with smooth hair, clear eyes, and perfectly done brows, your followers will surely know it's not real.
5 Embarrassing people.
Never ever share embarrassing or humiliating snaps of people, especially without their permission. Yes, you may have gotten a good laugh out of it, but think about how YOU would feel if they shared a snap of you drooling in your sleep. So if you don't want to initiate a Snapchat war or lose a friend, don't share that snap.
READ: 10 Celebrities You Should Follow On Snapchat
6 A little drama WILL hurt.
Snapchat is not the place for you to share multiple snaps about why and how he broke up with you. In these cases, you'll end up feeling worse when no one bothers to open that snap or even reply to it. Instead, call up a friend and release that pent-up stress to someone you trust will stand by you. There's no need for you to make waves in Snapchat for your followers to sympathize or reply with snaps that say "WHAT HAPPENED?"
ADVERTISEMENT - CONTINUE READING BELOW
7 Are we done yet?
Drama or no drama, snaps that are unbearably long simply will not do. Snaps are supposed to be tidbits about your life. Please try not to exceed 100 seconds with your snap videos if you don't want your followers to skip everything. People may be able to watch a 2-hour movie, but believe us, they won't even have enough patience to watch a 2-minute snap. Just to be really sure though, try to further limit your snap videos to a maximum of 60 seconds.
8 The ultimate taboo.
Everyone knows that this is the biggest no-no when it comes to social media–nude photos. Don't think that just because snaps eventually disappear, it's OK to share them to your followers. Though we all know that it's important to be confident in your own skin, sending those kinds of snaps won't earn you respect from other people.
What do you hate seeing on Snapchat? Leave a message below. Let's discuss. And while you're at it, don't forget to follow us on Snapchat, too. We're candymagdotcom there.
ADVERTISEMENT - CONTINUE READING BELOW
These are the styling mistakes you're probably making.
It's the new takeover trend in food.
You might be rekindling an old relationship, but you also wouldn't want to cut ties with other people in the process.
Craving that crispy CLOY goodness?
One college student shares her experience of being a former working student.
The network's franchise is set to expire in March 2020.
It's okay if you don't have life figured out yet.
Stress is short-lived, but your friendship is forever.
Sit back, relax, and get ready to binge!
Here are the different fragrances that the country's leading men wear.
Aside from promoting his new single, "Sasagipin Kita," find out what else is on Darren's mind.
Friendly tip: Don't adjust your introversion just to impress your boss!