1 You misspell words on purpose.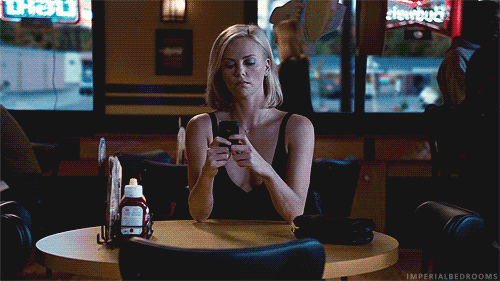 via giphy.com
You're the girl who vowed to replace 'S' with Zs and to insert 'H' and 'W' in every possible word. You think that sending a simple "hello" just doesn't cut it anymore so you type "hellow friendz!" instead. It doesn't make much sense but hey, people love misspelled words. Text messages look way cuter when you do that, right? WRONG. You know what's cuter than your intentional word slips? Proper spelling and grammar!
ADVERTISEMENT - CONTINUE READING BELOW
2 Two words: baby talk.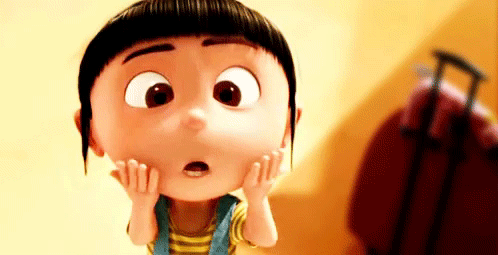 via kemunited.blogspot.com
ADVERTISEMENT - CONTINUE READING BELOW
It's adorable when kids do it. But when anyone older than 13 does it? Uh-oh, the cuteness level dramatically decreases.
3 You upload tons of selfies online.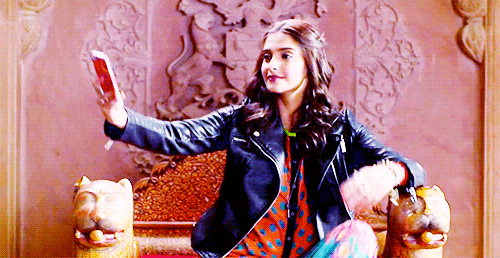 via indiatimes.com
ADVERTISEMENT - CONTINUE READING BELOW
You're cute and you take really good selfies. We get it. You don't have to post 23 pictures in a row to prove your point. Social media validation is a tricky subject and some people get too blinded by their online presence. Please remember that your worth is certainly not measured by the number of your Instagram likes. So go easy on the selfies!
4 You defy dress codes.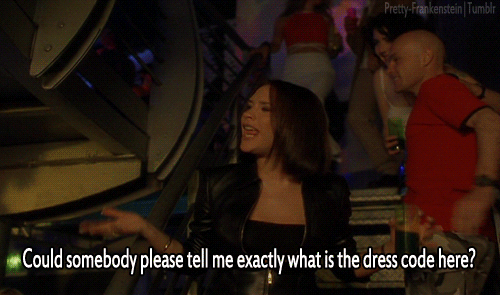 via zigazigha.tumblr.com
ADVERTISEMENT - CONTINUE READING BELOW
This is you if you deliberately ignore all the rules just so you can look extra cute. It doesn't matter if the skirt that you're wearing is a little too short for your school's taste, the important thing is that you look good. End of story. This really shouldn't be the case. Don't forget that dress codes are there for a reason and it's important that you take them seriously. It won't harm you at all to wear the proper attire, so make sure to consider the possible implications before choosing crop tops over your designated school uniform.
5 You can't go out of the house without fixing yourself up.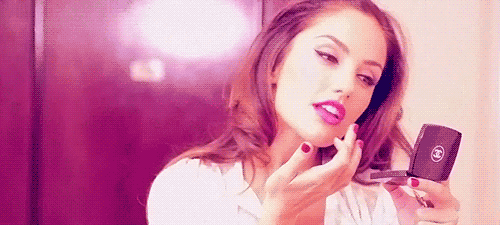 via clairesrph.tumblr.com
ADVERTISEMENT - CONTINUE READING BELOW
There's nothing wrong about trying to look presentable. In fact, we highly encourage that you take good care of your physical appearance. However, if you insist on wearing full makeup even if the only thing on your agenda is to buy candy from the sari sari store across the street, then we have some serious talking to do. You don't have to go all out every single time. Simplicity is cute too, you know.
6 You let other people walk all over you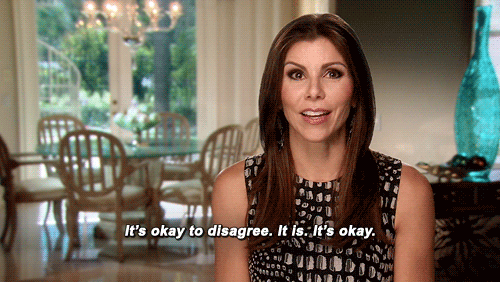 via realitygifs.tumblr.com
ADVERTISEMENT - CONTINUE READING BELOW
Sometimes being pa-cute entails pleasing other people. Who needs a big debate when you can just agree on everything that your crush says? You might think that if you constantly nod your head in agreement and say "me too" once in a while, he would think that you're cute. Well here's a little secret, if you want people to take you seriously, ditch the pa-cute act and take a stand. Having an opinion doesn't make you less cute, it just shows that you have something relevant to say and that's perfectly okay. Don't let other people walk all over you just because you want to look cute, it's not worth it Candy Girls!