Why you shouldn't give up on your dreams.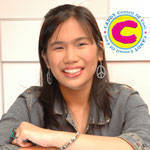 It was just a year ago when my heart broke because I failed the very last step to my dream.
Although I already expected it because of the dead air that was my Council of Cool "interview dare," I was still hoping for a miracle. But I guess it just was not for me.
ADVERTISEMENT - CONTINUE READING BELOW
So months passed, and I finally moved on. I was blessed that Candy gave me opportunities to work with them, even though I wasn't part of the Council. My story was even published for the Reality Bites section last January-February 2006 ish! I was also featured in Candy Candor, and other mini-features. Indeed, when one door closes, a window opens!
But I wasn't ready to give up on my dream. So without much hesitation, I submitted another entry for this year, and was emailed to attend the first interview.
"Why did you decide to re-join the contest?"
This was—I should have guessed—my first interview question for the screening.
"Because being part of the Council is something I really want."
The famous Oprah Winfrey said, "You can have it all, but you can't have it all at one time."
After acing the first interview, my dreaded moment finally arrived. It was time to face the "interview dare" that shattered my heart a year ago.
ADVERTISEMENT - CONTINUE READING BELOW
Even though I already thought of possible interview questions before entering the jurors' room, I still stuttered when I was in front of them. I did my best this time. I also made sure I wrote good reviews and article ideas for our writing task just to make sure I'll pass this second part of the screening. Then I thought, may His will be done.
And as for the ending of my story—finally—I am now part of the Candy Council of Cool! I realized that if you put your heart into something you really want, it would be yours—but in God's time. He has so many plans for each of us! We just have to trust Him for the most perfect timing—of victory at its sweetest!
Work hard, pray hard, and don't give up on your dreams, Candy Girls! You can make it too! I just did.
ADVERTISEMENT - CONTINUE READING BELOW