From wanting to be an astronaut, to a teacher, to a doctor, to being an artist, we all want to try everything that piqued our interest. But as we grow old, specifically when we enter the college era, we catch ourselves standing between two (sometimes multiple) roads diverged from each other, indicating all the college programs we consider. And during those moments, we get pressured into making the most challenging decision every student has to make in their academic life: choosing what course to take.
But what if you have the opportunity to take those two roads all at once? To study both courses that you are passionate about at the same time? If you catch yourself considering it but are still uncertain as to what it entails, these testimonies from students who have undergone double-degree programs might help you decide.
We talked to three people who are either currently enrolled in or have graduated with a double-degree program in college: Klariz Chen, a 4th year student at De La Salle University-Manila, Andrea Nagales, a graduate of St. Scholastica's College Manila, and Sean Pinlac, a 4th year student at Mapua University about their journey of being a double-degree student.
ADVERTISEMENT - CONTINUE READING BELOW
Their double degrees and how they relate one with the other:
A double-degree program is an academic option where you will be able to study two academic fields (typically very distinct from each other) at once or your own preferred pace, which will help you earn two separate degrees at the end of college.
Klariz enrolled herself in DLSU's PSM-ADV program, where she was able to study AB Psychology and BS Advertising Management. "In advertising [for] any product, service, or brand, you need to know and understand who you're connecting with – and having taken the field of Psychology first helped me a lot in our briefs, projects, and activities, [such as] identifying the target market, what patterns they behave in, etc.," she mentioned.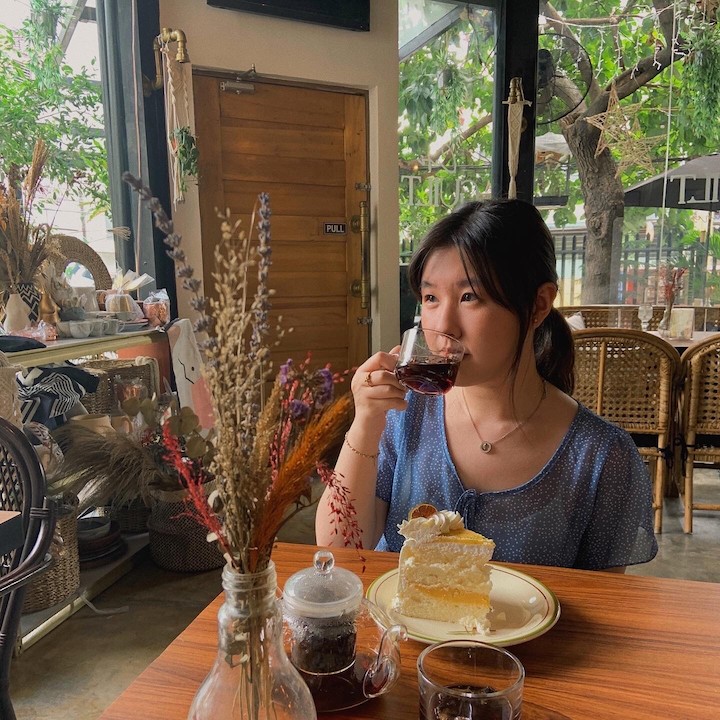 Andrea, on the other hand, studied BS Psychology and AB Guidance & Counseling and BS Administration Major in Financial Management, all under five years. Although both courses have little to no relation to each other, Andrea still found herself applying different concepts from psychology to the business industry. "As a businesswoman, wise judgment and decisions must be done as it will greatly affect an organization, and this is where psychology is connected. I was able to apply the different theories in being a great leader, efficiently managing a business, and making good business decisions," she explained. 
For Sean, he took his double degree differently by graduating first from his first course, BS Multimedia Arts and Sciences Major in Graphic Design. Now in his 4th year, he is pursuing his second degree, BS Architecture Major in Project Construction Management. Since both programs are in the same field, Sean easily found the connection between them.
ADVERTISEMENT - CONTINUE READING BELOW
The pros and cons of earning a double degree:
Studying a double-degree program provides flexibility.
One benefit of studying a double-degree program that appeared to be a common ground for the three of them was that it allowed them to have a broader knowledge of different fields and be adaptable in various aspects, such as skillsets and work qualifications.
Klariz turned the apparent diversity between her courses to her own advantage. She said, "I appreciate how it widens my horizons and perspective of things. Both fields [Liberal Arts and Business] entail different concepts, values, and lessons. But merged, you can say it gives me a 'third perspective' which helps me expand my knowledge and see the world in another light." 
For Andrea and Sean, they saw this as an advantage in the professional world, particularly having more job options in fields they are equipped for. "You can have a 'backup' job or a Plan B if your other job interest is not working out," Sean explained. "Having a double degree, you can phase-shift into working in another industry easily," he adds.
ADVERTISEMENT - CONTINUE READING BELOW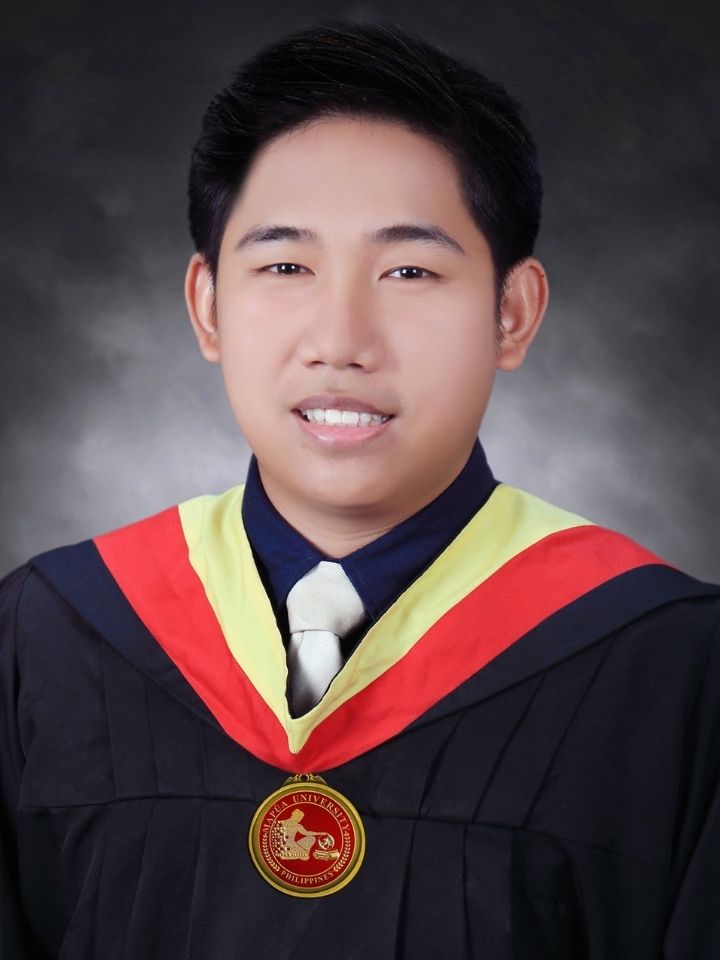 Andrea graduated at a time when job hunting became more difficult because of the pandemic, but her double-degree made it less challenging. "I can work in the Human Resources Department or the Finance Department. It gave me a lot of alternatives on what will I be able to do and pursue during these difficult times," she shared.
ADVERTISEMENT - CONTINUE READING BELOW
Time will be your biggest opponent.
Double degree means double the load. This also means a big fraction of your time will be at the primary expense. Andrea shared, "From 1st year to 5th year college, I sacrificed a lot of time with family and friends just so I can allot them to study for my courses. I honestly felt like I had no vacation for five years." 
You might also get concerned about graduating later than your batchmates, especially your friends, like what Klariz has experienced. "It's probably more on the pressure of graduating a bit later than your batchmates. At some point, my fellow LIA-COM friends and I have considered dropping so we can graduate earlier, haha! But all else, I believe in the cliché that if you like what you're doing, it won't feel like a struggle," she said. 
Other than time, social problems may also arise because of society's negative connotation on students who "don't graduate on time." Sean shared, "Some of my classmates tend to underestimate me when they have found out that I'm from a higher batch. Most of the impressions and misconceptions about me were, 'Ay may repeater,' or 'Summa-Summa sampung taon sa college.' In these cases, I tend to stay silent and hinahayaan ko nalang sila. As long as I know what my passion and goals are, these comments don't matter."
ADVERTISEMENT - CONTINUE READING BELOW
Is getting a double degree for you?
First, honestly ask yourself if you are ready to take the risk and if you are prepared to accept all the adjustments you have to make if you continue it or when you suddenly decide to take another route mid-way.
"Choose the path that serves your growth, and at the same time, that path should be where you can likewise serve and offer a part of yourself to. Go for the choice that you know is the best for you – and that could be staying in your double-degree program or going on a different journey," Klariz said.
For Andrea, prioritizing your mental health can help you stay grounded throughout and help you exceed your academic expectations. "It is okay if you have days that you feel unmotivated and if there are times that you fail. Never forget your physical, emotional, and mental health as they are important to have all your sacrifices be a success," she shared.
ADVERTISEMENT - CONTINUE READING BELOW
On the other hand, Sean considers patience as an essential virtue. "Have a lot of patience because you will be learning two different courses, and it would take almost twice or longer for you to finish your degrees," he said. He also adds the importance of having the right set of friends who will motivate you and have fun with you throughout the restless nights. "Find friends who will help you get to the top together and leave the ones who will drag you down," he said. 
The most important thing: Make sure you are happy and satisfied, whatever path you take. 
It's already inevitable in life to have gains and losses in every endeavor we take, to have fleeting experiences of struggles. What we have to contemplate is, what struggles are you willing to make an effort for? As for Klariz, Andrea, and Sean, pursuing a double-degree program is one of those struggles they considered worth fighting for.
ADVERTISEMENT - CONTINUE READING BELOW
Klariz said, "I'm not the same person as I was when I entered DLSU; I've grown a lot since then. And I guess a big part of it is being a double-degree student – it opened up opportunities, avenues, and outlets for me to do so."
For Andrea, "It was not all fun, most of the time, it's all sacrifices, difficult times, unending trials, and a lot of tears. I almost gave up and even questioned why did I take this path, but I always end up completing my tasks anyway. All my hard work indeed paid off; I completed the courses and even graduated with flying colors."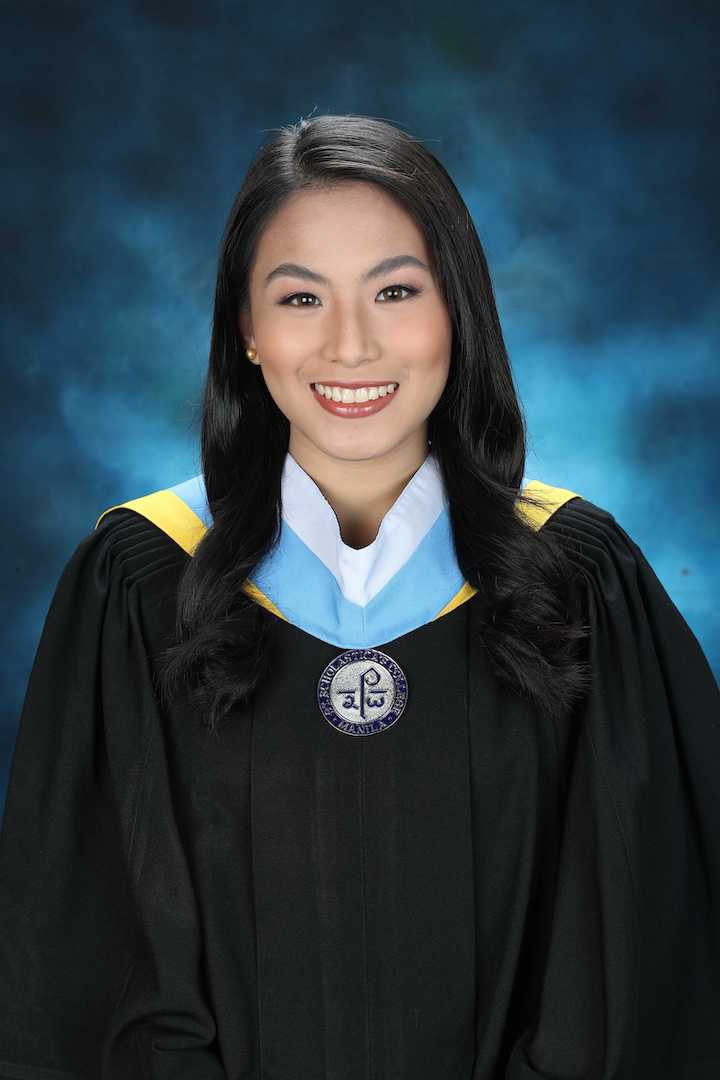 ADVERTISEMENT - CONTINUE READING BELOW
And Sean shared, "It is very fulfilling because you are one of the few students who have finished two undergraduate courses. I cried, and I laughed, made new friends, and lost a few. But that is what college is for. It is a training ground, and it prepares us for the reality, beyond what we learn from the four walls of the classroom."
READ MORE:
8 'Obscure' College Degrees You Shouldn't Be Afraid To Take
Double Degrees vs. Double Majors, Plus Where to Take Them in the PH
7 Interesting College Degrees You Didn't Know Existed
I Regretted Shifting Courses, So Here's How I Coped