With a mission to create timeless, elegant, and exclusive pieces that empower people to feel good and confident, Carlene Zervoulakos, a 22-year-old college student, is the founder of Carlene Designs. At a young age, she already had an interest in fashion. Little did she know that one day, she would have her own clothing brand at 19.  
How Carlene Designs Started
Carlene wanted to alleviate a certain frustration, "I really got tired of looking for clothes that, you know, didn't exist. You have like a complete outfit in mind, and you just can't stop thinking about it. I want to wear this and that, but I couldn't find it. Hence, I made my own brand." 
After her senior year in high school, she decided to put her graduation money and the long vacation before college into good use. This was initially something she just wanted to try and pursue. She started with around P30,000 and didn't know much about what she needed to do. She was just going with the flow—learning along the way. 
ADVERTISEMENT - CONTINUE READING BELOW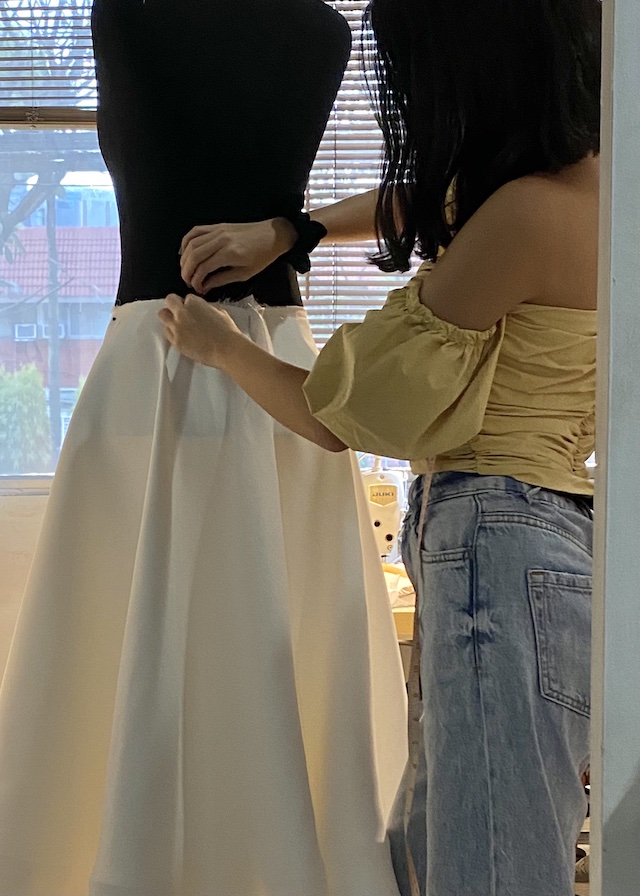 ADVERTISEMENT - CONTINUE READING BELOW
She shared what it was like starting her first collection, "That time I wasn't even budgeting, it was like, 'Okay, I have money to buy my fabric, how much do I have to spend for my tailor?' and stuff like that. It was such a small collection, you know, and since I was doing everything on my own, I would just ask my friends to model for me because obviously, I didn't have enough money to hire models."
ADVERTISEMENT - CONTINUE READING BELOW
Here are a few things she went through as a young entrepreneur and designer:
There were a lot of opportunities for learning.
As a young entrepreneur, Carlene still has much to learn. Every experience she has, no matter how mundane it might be, is a learning opportunity. For example, being a business major aided her in handling her business. It even helped her know her "worth" as a fashion designer. "Back then, I would have trouble pricing my stuff because I wasn't so confident. I'm honestly such a shy person and I would be like, 'Is this even worth it? If I sell this at P1,000 would people even buy it?' without even realizing how much I spent on making this, how much time did, you know, I allot for this."
Another learning opportunity she had was when her business grew. She needed to start hiring, but she had some hesitations at first. "You know how when you get so used to doing things alone, it's like you have such high expectations," she shares.
ADVERTISEMENT - CONTINUE READING BELOW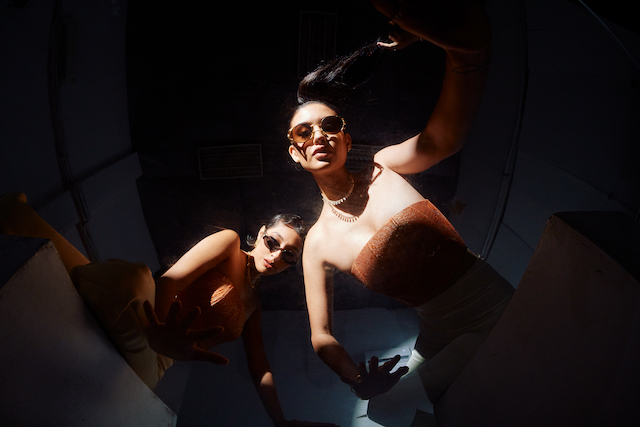 She soon understood, however, the significance of collaboration and open-mindedness. She shared, "I learned that I needed to be more collaborative when I'm working with my team instead of just focusing on what I want to achieve. Once you start hiring, you have to be open-minded, you have to hear people out and make room for what you can learn from them. Working with my tailors who have been in the industry way longer than I have has taught me a lot."
ADVERTISEMENT - CONTINUE READING BELOW
She experienced imposter syndrome.
One of the things Carlene deals with is imposter syndrome. "There are days that you just don't feel like you're doing your best even if you know for a fact that you've been working so hard, and I feel like I struggled a lot with that because I started young. Sometimes you can't help but compare yourself to others." 
Even taking compliments from people is a struggle, she shares that when people see her designs and say, "Wow! It's lovely, it's nice. I can't wait to see that in your next collection," she tends to be hard on herself and think, "My gosh, I can do better."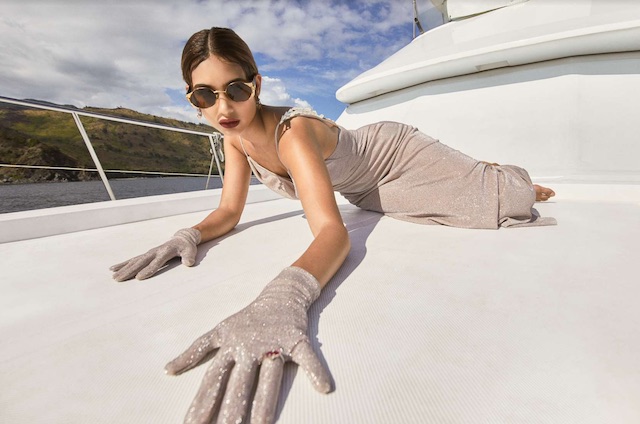 ADVERTISEMENT - CONTINUE READING BELOW
Seeing people wear her designs felt really fulfilling.
Some celebrities who have worn Carlene Designs either for appearances or magazines are Nadine Lustre, Sofia Andres, and Gretchen Ho. "Working with celebrities now, it's really a dream come true, and I really can't wait to discover more about myself and the opportunities out there for me that are meant for me," Carlene shares. 
She is thrilled to see her designs on random strangers, too. "There's this one time I was at a restaurant with my fam and I saw this girl pass by, and she was wearing the top that I made, and I was like, 'Oh my gosh. Is this real?' It's really like the best feeling in the world to see your designs worn by different people—best feeling."
Her message for aspiring entrepreneurs and designers: Go for it and take the risk.
She stressed the importance of going after your dreams, but at the same time being prepared to experience the struggles it may come along with. "Just go for it honestly. But before you go for it, make sure you do your homework, make sure you plan ahead of time, make sure you know where your money is going. Just make sure that it's something that you enjoy doing also, and, at the same time, don't expect it to be easy." 
ADVERTISEMENT - CONTINUE READING BELOW
More than that, she adds the importance of believing in yourself and taking risks. "I think, at this age like in our early twenties, it's important that we take risks because what are we gonna lose, right? The most important thing is that you're doing what you love and that you're taking that risk because you're never gonna know unless you try," she said.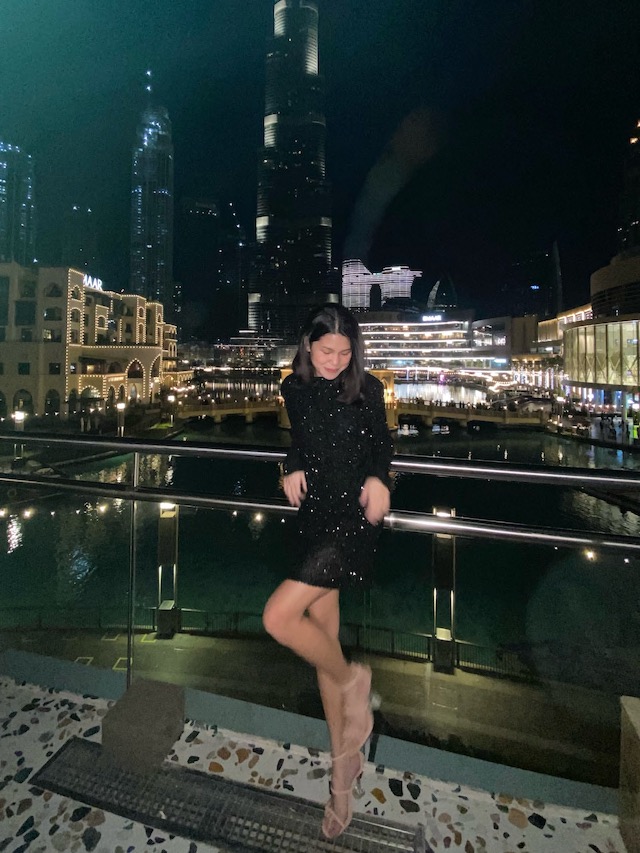 ADVERTISEMENT - CONTINUE READING BELOW
And to those who are hesitant about entering the fashion industry because they are not "good" at drawing, Carlene shared, "To be a fashion designer isn't all about how great you are at sketching, it's about embracing your authentic self and bringing those crazy ideas to life. Always be willing to learn, explore, and fall in love with the process of it all."
It's not easy pursuing our passion, even though it should seem like the most sensible thing to do. Sometimes it feels a bit crazy, but you just have to take a chance. Imagine from being a high school student making her first logo on Canva to having her own brand, Carlene is an example of what may happen to us if we pursue and make the necessary efforts and sacrifices to fulfill our dreams.
READ MORE:
Meet the 21-Year-Old CEO Behind Local Jewelry Line 'Tala by Kyla'
ADVERTISEMENT - CONTINUE READING BELOW
This New Ethical Fashion Line Started as a College Thesis
3 Successful Businesses You Didn't Know Are Owned by Students
How This Management Engineering Major Runs a Slow Fashion Clothing Line on Her Own