Features
CSB Music Prod Student Is The Person Behind Miss Universe PH Gazini Ganados' Advocacy Song
From songwriting, production, musical arrangement and even vocals, Miko Manguba put the track together from scratch.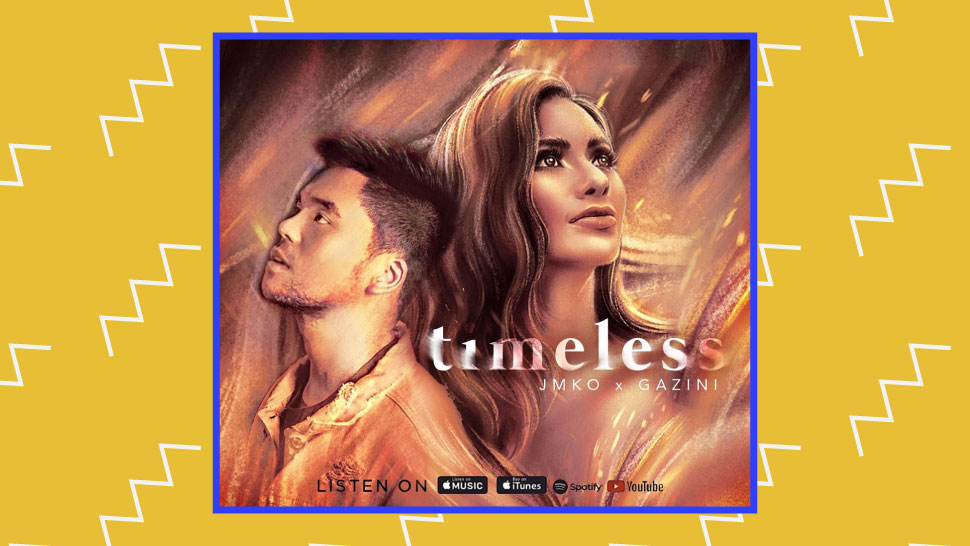 IMAGE INSTAGRAM/JMKO_MUSIC
In a few weeks' time, we will be witnessing our very own Gazini Ganados compete in the much awaited Miss Universe 2019. Following the footsteps of her predecessor Catriona Gray who brought home the title, Gazini has very high heels to fill. With a unique advocacy to bring to the stage—it's safe to say that we've got a fighting chance in making a back-to-back Miss Universe win happen.
Gazini's advocacy, elderly care, is a simple yet profound cause that hits home to many—especially since many of us in the Philippines grew up under the care and guidance of our lolos and lolas. Just as we've witnessed in the previous years, such a heartfelt movement deserves an equally heartfelt anthem to go with it. That's where Miko Manguba, aka JMKO in the music scene, comes in. With his help, "Timeless," Gazini's official advocacy song, was brought to life.
ADVERTISEMENT - CONTINUE READING BELOW
Already on his final year in Music Production at De La Salle - College of St. Benilde, JMKO did most of the technical work for the song. From songwriting, production, musical arrangement, and even vocals, he put the track together from scratch. "'Timeless'emphasizes the need to shower the elderly with unconditional and long-lasting affection, especially our own grandparents. It reminds us to devote more appreciation and time to individuals who've gone past their prime," says JMKO in a recent Facebook post.
ADVERTISEMENT - CONTINUE READING BELOW
While still in music school, this isn't the first time JMKO conveyed his penchant for music. He is one of Star Music's newest addition to their roster of talents, and as writing, he has released two singles and has several covers with over a thousand likes each on Facebook.
Great job, Miko! We're definitely looking forward to hearing this as Gazini walks on stage!
"Timeless" is now available for streaming on Spotify. You can also watch the advocacy video here:
Here's a list of amazing, albeit fictional, personalities from another world that inspire us to be our authentic selves.
I will have to say that it is by far one the best decisions I have made in my whole life.
Isa is part of Candy Rookies 2020, a group of influential and aspirational college students handpicked to represent #GenerationCandy in the year to come.
It's the best time to pick up a new hobby and put those notebooks to use.
We can't handle this breakup!
For days when you need an instant outfit inspo that's still campus-appropriate.
It could very well be one of the world's largest volcanoes.
From consistently badmouthing another friend behind their backs to making snide comments sneakily disguised as compliments, here's how to deal with a tricky friendship.
From sisig to bulalo, the North has a lot to offer.
Even college students like us can apply for freelance creative jobs while we're still going for that diploma!
These simple practices, when done consistently, end up being worth a lot.
It can actually *shatter* your cartilage.