Features
So You Got Your Heart Broken
A message for anyone who needs it, an open letter to the brokenhearted.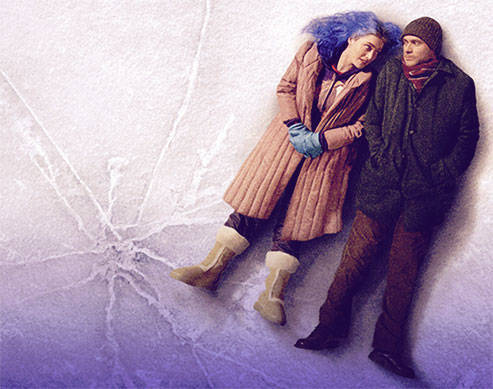 PHOTO Focus Features
Dear you,
I want you to know that you are not alone. I'll be honest. It is going to be hard. You're going to experience the worst pain in your life. You might cry yourself to sleep a lot of times, you might scream, throw things and even think you're not worth it—you'll realize soon enough you are. Always remember, "There is always sunshine after the rain." I promise you will get out of this. But you have to go through the pain before you have the strength to see the sunshine.
Because it takes one to know one. I know your eyes are tired, especially your heart. And the only thing that is inevitable is the truth. We get frustrated with the truth, because we all know we can't change it. Sometimes we just have to accept that some things cannot be. That is the harsh reality.
Remember that dream school you didn't get into? Your second choice might be the school that's right for you. I personally didn't get in my dream school, but I took the bad news positively and I do not have any regrets with my school now. You will find good friends, join exciting organizations and probably be a Dean's Lister! Keep in mind that when God closes a door, he opens a window.
ADVERTISEMENT - CONTINUE READING BELOW
CONTINUE READING BELOW
Recommended Videos
Remember that one friend you used to tell all your secrets no matter the distance between the two of you are? People change and you have drifted apart. No matter how hard you keep on pushing yourself that you can patch things up with your "best friend," it's not working. Maybe you just have to give her time and sooner or later, talk things through. Best friends forever, right?
Remember that boy who left you for someone else? Who told you he'll never leave you but left, anyway? If only we could stop our heart from breaking. Let's just call them our Robin (from How I Met Your Mother), that person we loved so much but cannot be with. "And whoever you'll meet, whatever you'll do, nothing will be like Robin." But we love them so much, and we must let them move on.
We may not be as happy as we always dreamed we would be but let's just allow ourselves to be whatever it is we are right now. That sounds like a plan, right? We all make mistakes and we must never regret making them. It is when we learn things that are for keeps and there are those we need to let go of. Remember that you are never alone and we all go through these things. Keep the faith.
ADVERTISEMENT - CONTINUE READING BELOW
It's also a fundraising campaign that already surpassed its goal amount.
Plus, other interesting things you might not know about her.
Make your plantita dreams come true while hustling.
The solo artist talks about the importance of collaborating and teamwork.
Athletic brains and academic brawn in one complete package
Proper planning and online hunting are ~key~.
This is PE in the new normal.
In an interview with Candy, STI College Dasmarinas' Deputy Administrator spoke about the struggles they've encountered amid the pandemic.
The closures are caused by the coronavirus pandemic.
She's also a producer for the film.
From The Candy Bulletin Community