Features
Single Girl's Guide To Hanging Out With Couple Friends
Ever had the dilemma of being invited to hang with your friend then suddenly find out boyfriend will be coming along? Here's a guide on how you could avoid as much awkward situations as possible!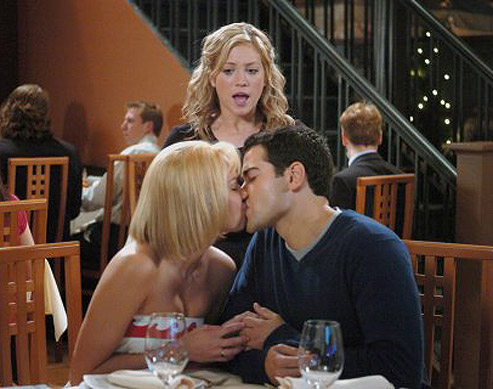 PHOTOS 20th Century Fox Film
Your bestie is with her boyfriend for the weekend but that doesn't mean you can't hang out with them! Sure, being the third wheel can get pretty awkward, but there are plenty of ways to avoid the seemingly inevitable third wheel tension. What are the best ways to evade all chances of being a third wheel?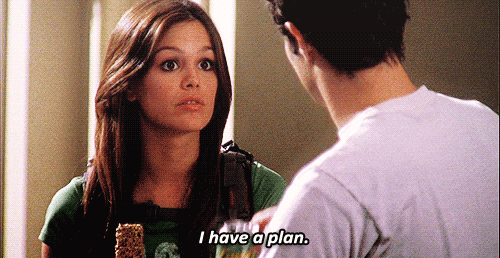 ADVERTISEMENT - CONTINUE READING BELOW
Get to know your friend's significant other. When your friend enters a relationship with someone you barely even know, it's best to try to get to know that person more. With that in mind, you now have a good chance of making a new friend.

CONTINUE READING BELOW

Recommended Videos

Do: Ask a number of questions. But not the type that will make it feel like you're interrogating the person–just ask enough to get to know him or her more.

Don't: Answer with one-liners. The one talking to you will run out of questions to ask you before you're even halfway through the conversation.

ADVERTISEMENT - CONTINUE READING BELOW

Find out what you all like to do. Not just you, not just your friend, but also his/her significant other. Plan ahead, but not too much. Always have a general idea of what you want to do or where you want to go. Remember, the location is key to creating the environment. It is a big part of whether or not your hang out will be awkward or not. So if you're in charge of choosing the venue, make sure to pick one that will never put you in an awkward position.

Do: Pick activities with your couple friends that will have you too busy enjoying and having fun that there won't be any room for awkardness.

Don't: Choose activities that will always end up feeling perfect for couples only. For example, a movie night can totally lead to awkward cheesy moments you would want to avoid!

Whatever you come up with, make sure that it is something all of you will enjoy. It's best to stick to activities that would be enjoyed as a group. Never plan anything that could possibly make someone feel left out. You want it to seem like all of you are having fun, not just a couple plus a single person.

ADVERTISEMENT - CONTINUE READING BELOW

Fill in those quiet moments. Make sure things don't become awkward! Although if awkward silence does occur, find something new to talk about! It wouldn't hurt to acknowledge the awkward situation– laugh about it then just think about something else to talk about! Always listen carefully to what your friends say, as with any good conversation, the biggest key is to listen. And remember, avoid flat responses!



ADVERTISEMENT - CONTINUE READING BELOW

One of the best ways to avoid feeling like a third wheel is to not be one. If you find that the situation you're experiencing is uncomfortable, consider inviting another friend or a couple of them to come along.


It's not easy to be the best friend that has to support another person's relationship but it's not that bad either. We all tend to give in a little too much when it comes to new relationships but that doesn't mean you should ruin a great friendship. You have to be patient, see things in their perspective, and remember what it's like whenever you're in a new relationship. It may take a while to get used to having another person around your friend, but if you truly care about them, you'll get there.


ADVERTISEMENT - CONTINUE READING BELOW

Seeing how your friend's relationship works can teach you a lot about good relationships. Being able to spend a lot of time with a couple you're comfortable with can let you observe a relationship in progress and help you build standards for how you want your next relationship to be like.



ADVERTISEMENT - CONTINUE READING BELOW

Last but definitely not the least, act as if you yourself were on a date with them–meaning it's you and the couple. Wouldn't you want your date to feel as comfortable as possible but at the same time, really enjoy the hang out and at best, have an experience worth remembering?


Note: Remember that if you're the one who is in the relationship, try to reach out to your friends. Sure it's nice to have your own little world with your boyfriend sometimes, but you should just do that when you have your alone time. Keep the PDA to a minimum. Because it's not very nice to invite people to hang out with you, just to make them feel left out. Let your friend know that you really want him/her to be there and that they aren't just third wheel.

ADVERTISEMENT - CONTINUE READING BELOW
Sadya or just a pure mistake?
Is law school something you want to pursue?
UST's entrance exam won't be administered this year.
In college, your course doesn't necessarily indicate the industry you'll find yourself in after graduation.
WATCH: Issa BOP: 'Best Of' Playlist episode one!
It's part of their LGU's Basic Education Learning Continuity Plan.
She got the attention of their mayor, Vico Sotto.
As traditional universities adjust to their new normal, there are schools that have made the transition years ago.
We can't stop looking at them!
The two are also starring in a new ~virtual~ drama together!
From The Candy Bulletin Community