When I say I'm a fiercely loyal fangirl, I'm not exaggerating. 
I've been listening to Taylor Swift since I was five years old, and I still haven't left my One Direction phase. Until now, I get goosebumps when I hear Paramore's "Still Into You," almost as if I'm still that second grader who had just received her first-ever iPod. 
I'm so devoted to my current obsessions that it's difficult for me to get into new stuff. That's why I joined the K-pop craze pretty late—only eight months ago to be exact. Seeing the dashing Cha Eun-Woo in True Beauty was my entry point to the world of Hallyu; even a stubborn girl like me wasn't immune to his boyish smile and swoon-worthy lines. When a friend told me that he was also a member of a boy group called ASTRO, I took that as a definitive sign from God that it was finally time for me to be a K-pop fan.
ADVERTISEMENT - CONTINUE READING BELOW
My early K-pop fangirl days were defined by the True Beauty OST. 
Although ASTRO's music wasn't exactly to my liking, my uncharacteristically short-lived Cha Eun-Woo obsession still led me to what would be my future home: SEVENTEEN. While one of my friends was watching the music video for SEVENTEEN's "Rock With You," the tall guy who sang the pre-chorus immediately caught my eye. My friend would later on tell me that he was Mingyu, the group's lead rapper and main visual. 
ADVERTISEMENT - CONTINUE READING BELOW
The first-ever SEVENTEEN song I listened to, AKA my first love.
Although I genuinely liked listening to the song and all the boys seemed extremely talented, I wasn't completely sold on them yet. My friend then gave me a list of SEVENTEEN interviews and variety shows to watch, telling me that I'd be obsessed with them once I got to know their personalities. 
ADVERTISEMENT - CONTINUE READING BELOW
He was right.
You could probably already guess who my bias is based on the main image of this article. But just to make things clear, yes, my SEVENTEEN bias—and my one and only K-pop bias at that—is Joshua. I found myself drawn to him after I watched the group's second guesting on Idol Room, causing me to slip into the YouTube rabbit hole of fan-made video compilations of his most notable moments.
When I heard him speak flawless English with his Californian accent for the very first time, I knew that I was already fighting a losing battle. And by the time I stumbled upon his "Left and Right" fancam for Studio Choom, I had already surrendered. Everything about him seemed perfect in my eyes, from his twinkling gaze and upturned smile to his gentle voice and low-key chaotic behavior.
My cause of death: This Joshua fancam. 
ADVERTISEMENT - CONTINUE READING BELOW
It was madness from there. I combed the internet in search of all his fancams and interviews, spent an ungodly amount of money to build a photocard collection, and found ways to spew out random trivia about him in every conversation. As Cady Heron once put it, I was a woman possessed.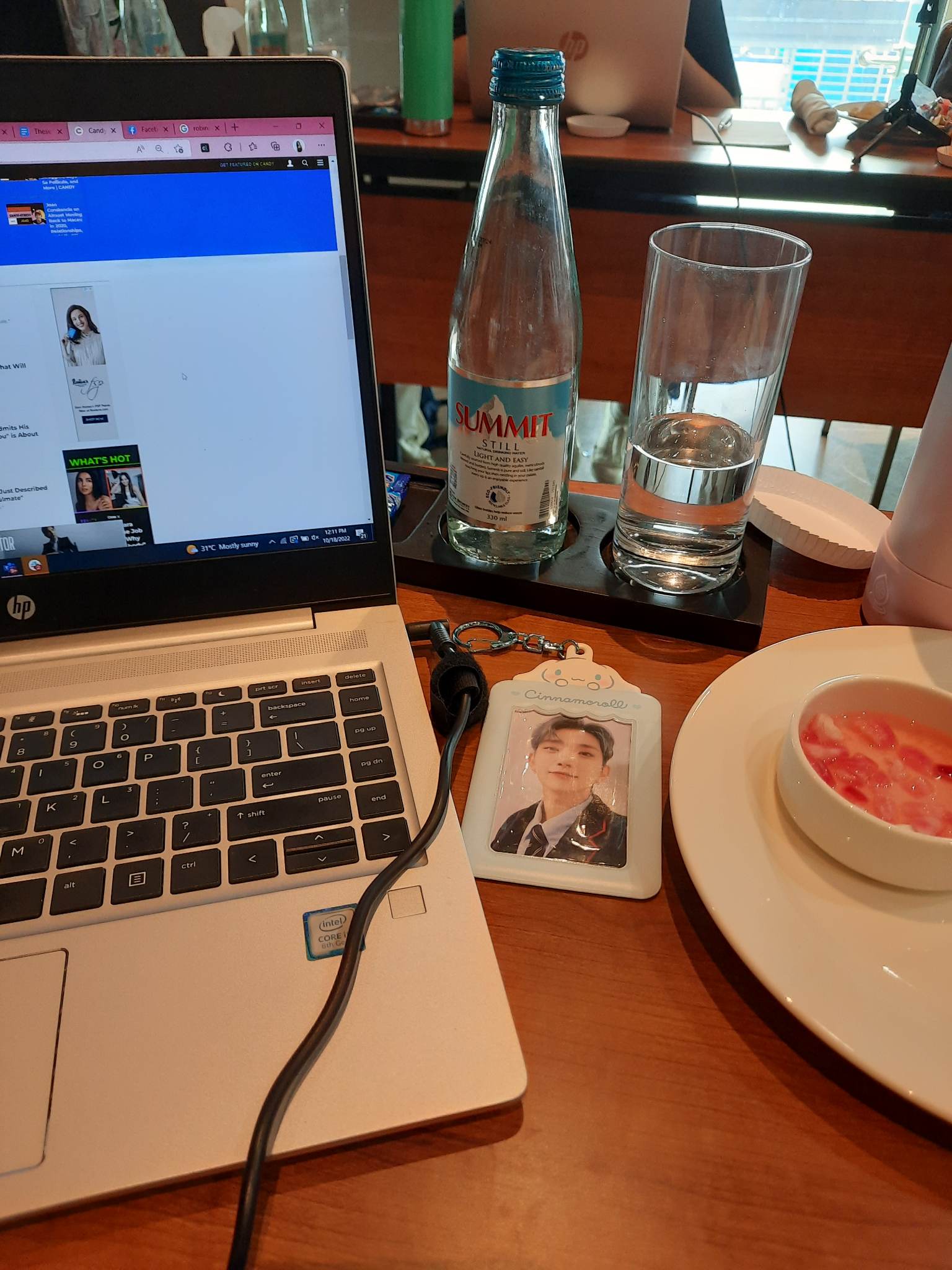 ADVERTISEMENT - CONTINUE READING BELOW
Bringing one of my favorite Joshua photocards with me to work.
Don't get me wrong—I loved all of the SEVENTEEN boys just as much, but it was only Joshua who could make my knees weak and my heart flutter. He was my comfort, and so I promised myself that I'd do anything and everything to see him ASAP. As cynical as I was, I'd wake up every morning and push myself to manifest a SEVENTEEN show in the Philippines. Nothing else matters now, I thought. I *need* to see them, please.
As it turns out, luck was on my side. SEVENTEEN's Be The Sun tour included a two-day stop in the Philippines! I was ecstatic and terrified at the same time, so much so that I asked several of my friends to help me queue online during ticket-selling week. The three-day sale was complicated, to say the least (that whole mess deserves another article, believe me), but I somehow managed to get my hands on a lower box seat after numerous breakdowns and endless refresh attempts. 
ADVERTISEMENT - CONTINUE READING BELOW
A few months later, I found out that Joshua had actually paid an impromptu visit to the Philippines with his mom. I wasn't as lucky this time, unfortunately. I didn't see him at all even though my place was literally a five-minute walk away from the spots he visited (again, we'll save that heartbreak for another story). 
ADVERTISEMENT - CONTINUE READING BELOW
Yup, still hurts.
Regardless, I just felt extremely grateful that I snagged a ticket against all odds. So the three months leading up to the concert, I took every precaution necessary to ensure that D-day was going to be perfect. I booked a decent hotel near the venue, prepared extra batteries for my lightstick, and regularly examined my physical ticket for any signs of fading. And here's a spoiler alert: All the hassle was totally worth it. 
Come concert night, I still couldn't believe that I was finally going to see my favorite K-pop artists. I was initially worried about long queuing lines, but I immediately forgot about all my apprehensions while waiting outside the arena a few hours before the show. The anticipation was so palpable I could feel the concert buzz all the way from my hotel room.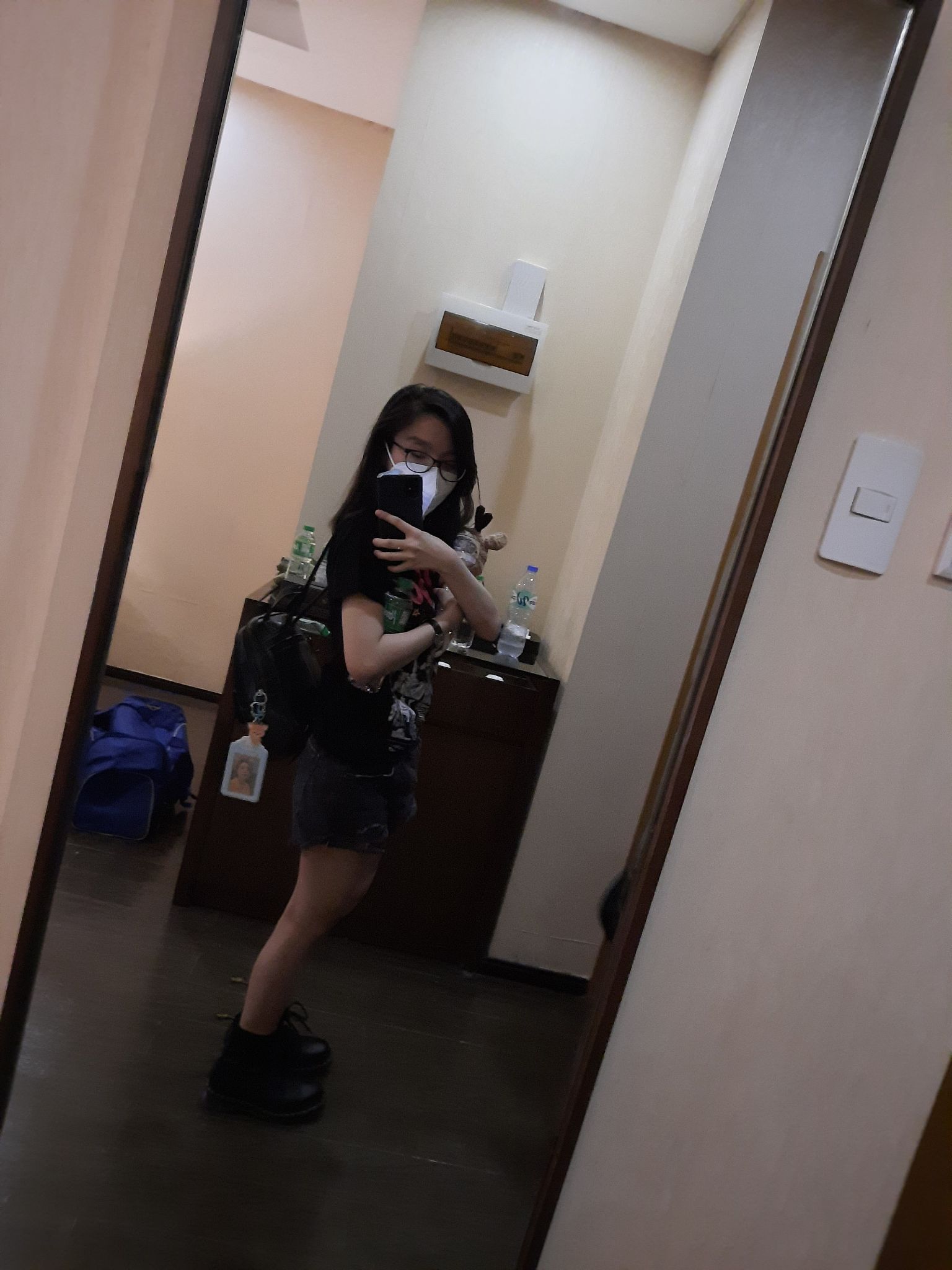 ADVERTISEMENT - CONTINUE READING BELOW
Concert-ready!
After I surrendered my ticket and got my wrist stamped at the entrance, I was greeted by a chorus of Carats singing "Rock With You." As corny as it may sound, it was a full-circle moment for me. The crowd watched more of SEVENTEEN's music videos while waiting for the actual concert to start, but everyone was already screaming at the top of their lungs. I, too, was cheering for SEVENTEEN like there was no tomorrow, counting down the minutes until they graced the stage.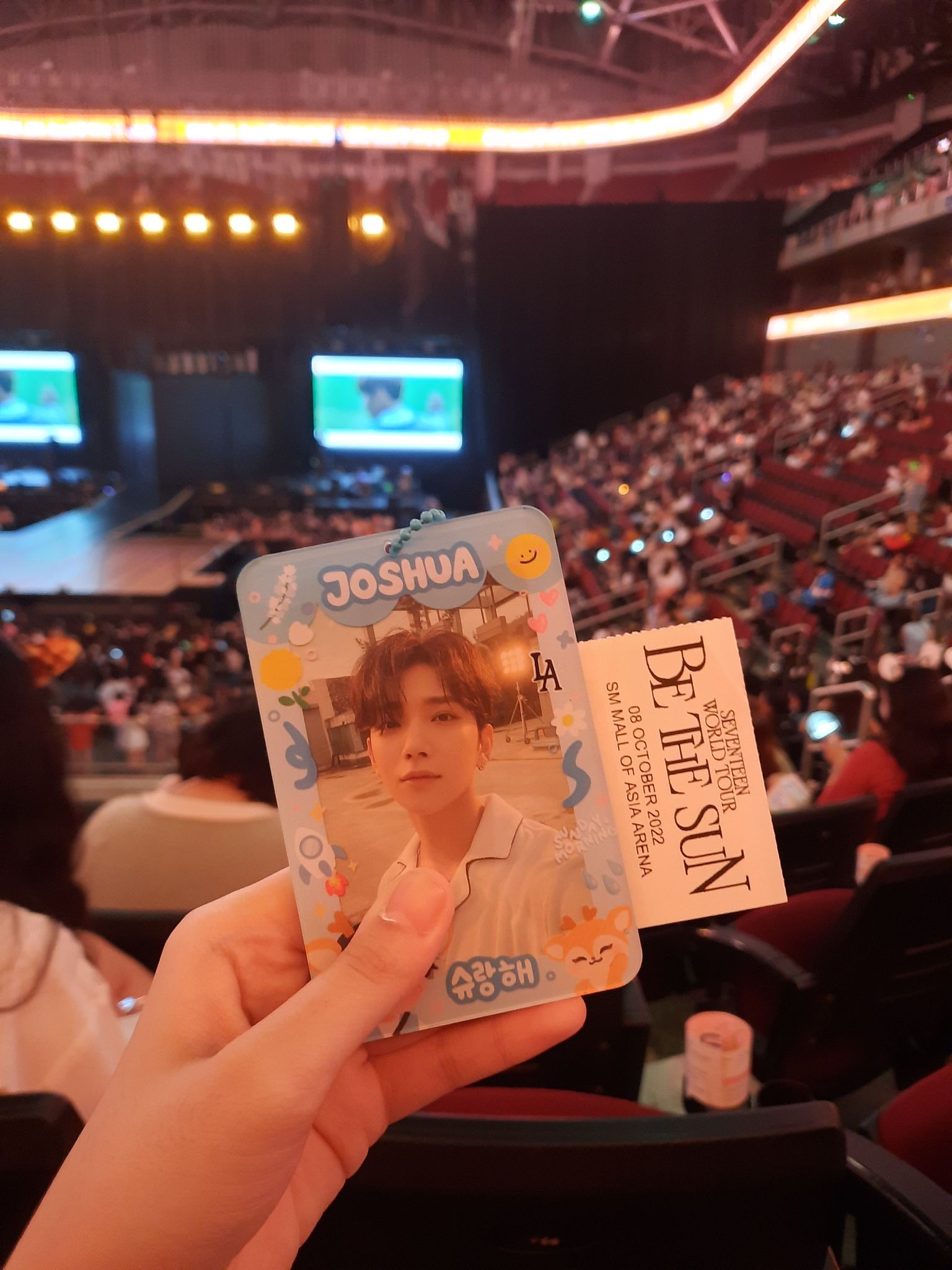 ADVERTISEMENT - CONTINUE READING BELOW
Five minutes before showtime!
And when they finally, finally did…
I was completely speechless. All of them looked at least a thousand times more stunning IRL, add to that the fact that it was actually *my* bias who opened the show. For their starting song "HOT," I only started reciting the fanchant during the second chorus because I was completely entranced by their stage presence. The 13 talented artists I've been watching on my laptop screen were literally right there in front of me, and it was kind of amazing. 
ADVERTISEMENT - CONTINUE READING BELOW
As for Joshua, well, let's just say that he's everything I ever imagined and more. I won't attempt to describe him since I already know that even my most articulate compliments won't do him any justice (and it would also cost me an additional 800 words). I low-key died when I first saw him on stage, but his soothing voice restored me and added five years to my life span. I hate that I'm not even exaggerating right now. All I can tell you is that he's absolutely beautiful, period.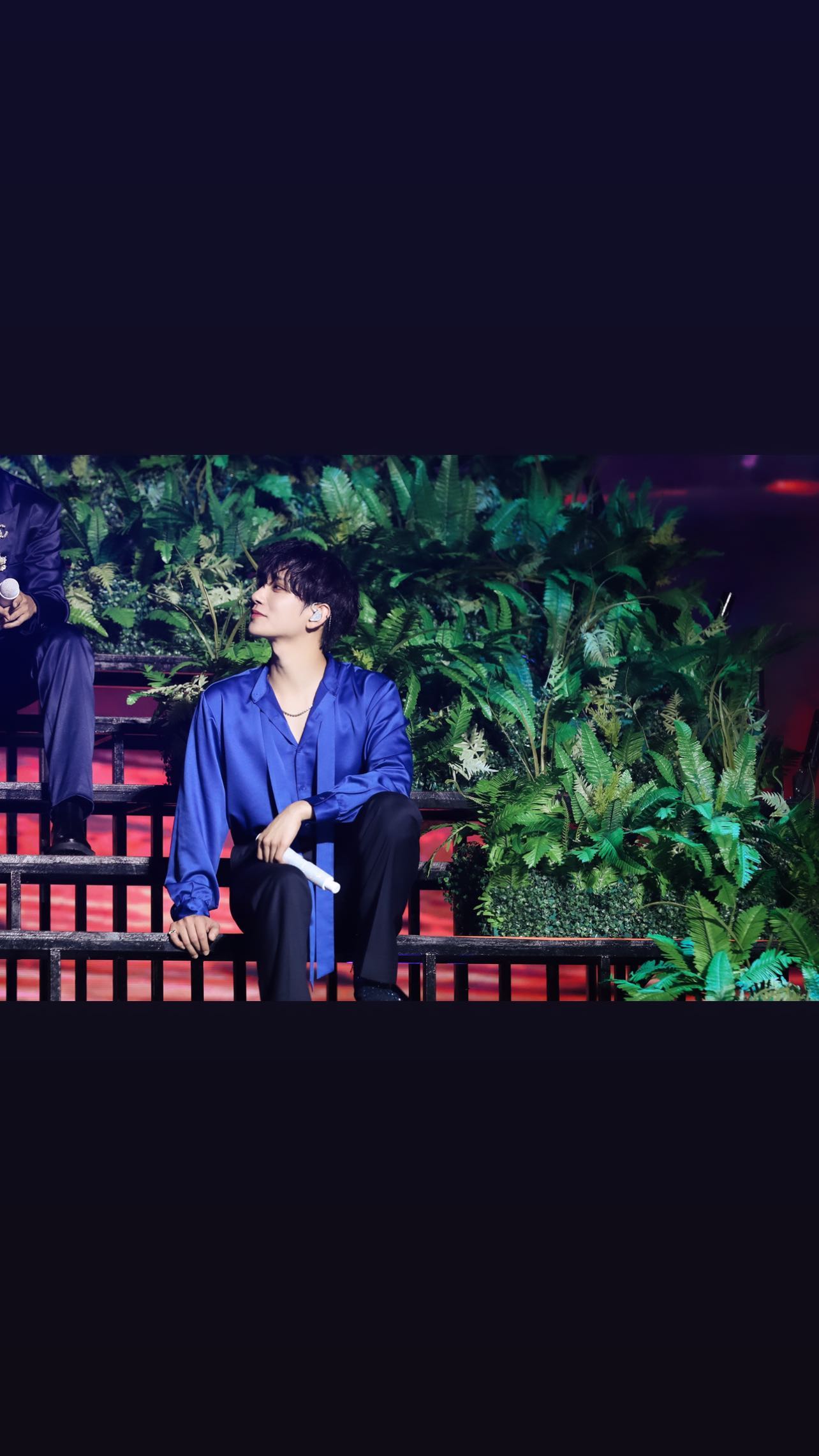 ADVERTISEMENT - CONTINUE READING BELOW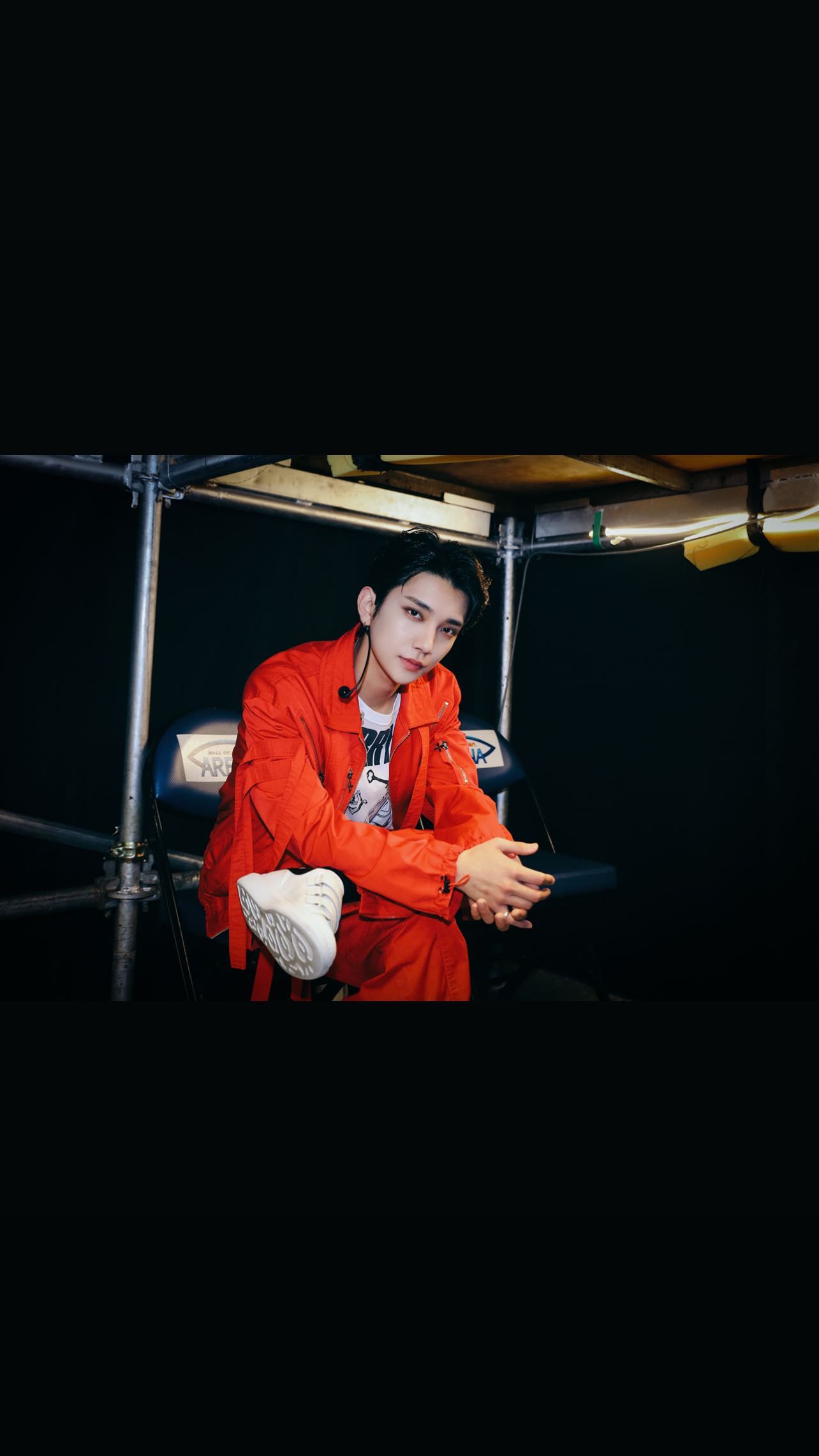 Screaming, crying, throwing up.
I was practically a puddle on the floor by the time they started doing their opening ments. Apart from Joshua making the crowd swoon with his perfect, perfect English, other members also praised Filipino Carats for being so energetic. They tried speaking a fair bit of Tagalog, but my favorite will forever be DK's maharot yet innocent "Gwapo ba ako?" line. Of course, I'll also have to mention Woozi's endearing "Wooahae ko kayo." 
ADVERTISEMENT - CONTINUE READING BELOW
ADVERTISEMENT - CONTINUE READING BELOW
Their performances that night were typical SEVENTEEN—fun, flawless, and brimming with energy. As a Joshua stan, my personal faves of the night were "2 MINUS ONE," "Shadow," and of course, "Rock With You," but all their songs genuinely took my breath away. Even though I didn't memorize all the lyrics prior to the concert, I somehow managed to sing along to the entire lineup, and I'll just chalk that up to sheer adrenaline and unadulterated joy. 
ADVERTISEMENT - CONTINUE READING BELOW
I also didn't shed a single tear the whole night (I was surprised too, LOL), but my eyes did water a bit when the vocal unit performed "Imperfect Love." The sea of pink lightsticks and the crowd singing in unison made my heart swell with pride for being part of this fandom, never mind the fact that I had only discovered SEVENTEEN a few months ago. 
ADVERTISEMENT - CONTINUE READING BELOW
Honestly, I no longer remember what else happened during the show. I remember taking a final whiff of SEVENTEEN air before leaving the venue in all of its post-concert glory, but that's about it. As you've probably noticed, I also barely took any photos and videos because I just wanted to be in the moment. It was such a thrilling experience that I'm finding it difficult to recall specific memories and put them into words now. The whole thing was a haze in the best way possible—everything was so perfect that I still doubt it ever even happened to me.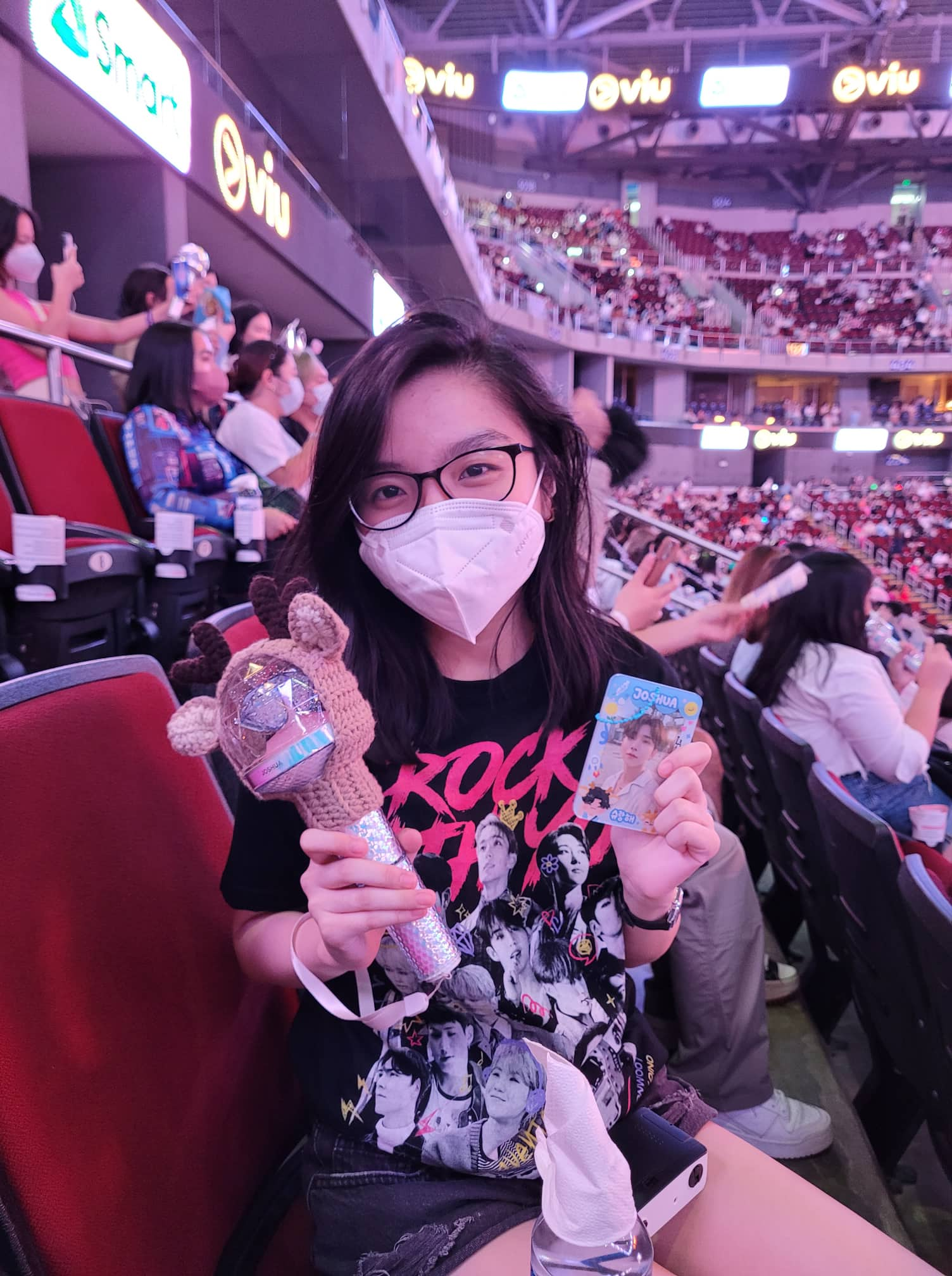 ADVERTISEMENT - CONTINUE READING BELOW
Haggard but happy. 11/10 experience.
SEVENTEEN's going back to the country for an additional show this December, and I don't know how much luck I have left in me to secure another ticket. But one thing's for sure: I *need* to see them again. And this time, I'm not just manifesting it—I'm claiming it. 
See you real soon, SEVENTEEN. I can't wait.