Features
Selfiesteem: The Difference Between Vanity and Confidence
Find out whether you're on the selfie safe zone or turning to a selfie nuisance.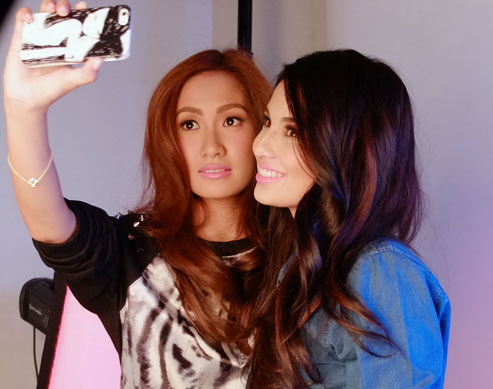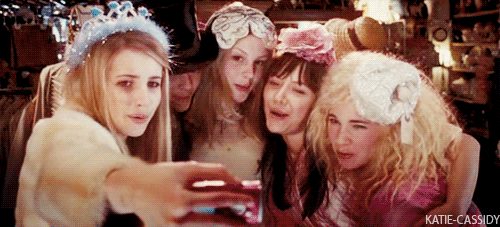 via mbgifs.tumblr.com
It's no surprise to find everyone glued to their phones nowadays. Texting, surfing the internet, and taking a snap of one's latest agenda via phone has officially become a lifestyle. And yes, taking selfies is added to the routine as well. These days, there's a misconception that taking a selfie makes you narcissistic or vain. However, that's not necessarily the case. A selfie is derived from "self-portrait" and is considered as simply expressing oneself— so what borders vanity and confidence?
ADVERTISEMENT - CONTINUE READING BELOW
Vanity: Posting an influx of repetitive selfies—ones that are obviously taken in the same place and same time. No, angles and poses do not give it a difference.
Confidence: Putting the selfies into moderation and for good reason (e.g. new hairdo or dolled up for a party)
Vanity: Finds the constant need to get everyone's stamp of approval. They're the type who fish for compliments by using captions that opposes to what they truly want to hear.
Confidence: Doesn't ask for reassurance. They believe in themselves and their humble about it.
Vanity: They flaunt, show off and/or pose in such a (sometimes sexually) provocative manner. They live and seek for the attention.
Confidence: They know their limits and what is right to share— it's never an act of bravado.
It's hard to pinpoint what makes a person vain or confident and this creates misjudgment among everyone. But there are two words one must remember: admiration and appreciation. A vain person has self-admiration and exudes with pride, while a confident person believes and appreciates oneself. Whether it's about taking selfies or not, it's all about putting things in moderation and being mindful about the things we do.
ADVERTISEMENT - CONTINUE READING BELOW
Aside from electricity and water, here are some essential subscription services you can divide among you and your dormmates.
#TalaNation on a different level!
Showing vulnerability doesn't make you less independent.
I was young, supposedly halfway through my first college degree, working several side hustles to pay the bills with zero savings.
You don't have to splurge a lot on an expensive model for its high-quality camera to get started with vlogging.
Straight from Lana Condor and Noah Centineo, no biggie!
Just like in your darkest times, your college friends were there with you during the best days of your life.
Pasig City government aims to allow more scholars to have free tuition and higher incentives.
The last remaining speakers of a dying language wanted help to preserve their heritage.
The Big Bad Wold Book Sale is back for its third year!
Unti-unti ka na ngang nakaka-move on, nagkakapera ka pa.