Features
When To Save Vs. Splurge Your Allowance, Based On Where You Typically Go
There's a different mindset for every spot.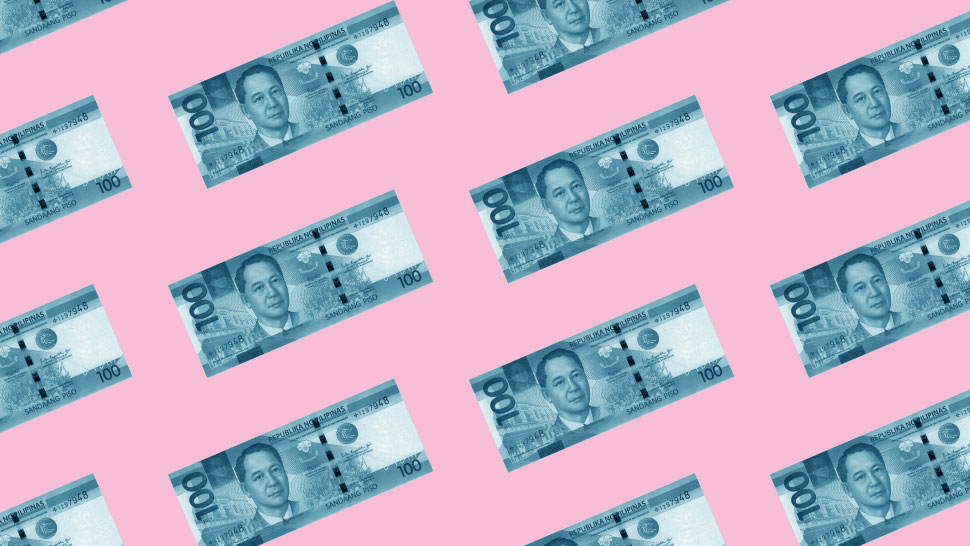 IMAGE wikipedia.com
When we've got moolah in our pockets, it gets very tempting to just spend on almost anything and everything we set our eyes on. While your money is your own concern and how you spend it is a God-given right you get to exercise autonomously, it wouldn't hurt to reflect on your spending habits and observe more financial responsibility. Here's a little guide to help you assess if you're in the clear to splurge on something or if you're better off saving it for a rainy day.
At your favorite clothing store
Splurge: The basics. Basic is cool, at least when it comes to clothes! You can re-wear them and style them in so many ways, which is super helpful when it comes to planning your college OOTWs.
Save: Statement pieces you'll only get to wear once. Sure, it's pretty and has a 70 percent chance it'll look good on the 'gram, but with it comes a measly one percent chance you'll wear it again, and TBH, it's just not worth it.
ADVERTISEMENT - CONTINUE READING BELOW
At the beauty section of the department store
Splurge: Your holy grail skincare products and your base makeup. The more you invest in skincare, the less you'll need to spend on other products (unless you put makeup on as a hobby and a form of creative expression). If you must splurge on a makeup product, it's best to invest in a good set of base makeup, aka your foundation and concealer. 
Save: Another nude lipstick. We only really need one go-to nude lipstick at a time. Don't be tempted to buy a new tube that's just a shade lighter or darker if you don't absolutely need to! 
At a restaurant
Splurge: Your go-to comfort food after hell week. Every once in a while, you deserve to treat yo' self to your favorite meal!
Save: Soft drinks. Sodas and soft drinks are almost twice their regular prices when you buy them in a restaurant, so it's best to wait until after your meal to drop by a sari-sari store if you're in need of a soda fix.
ADVERTISEMENT - CONTINUE READING BELOW
On a local or international trip
Splurge: Local food! Your trip won't be complete if you didn't get a taste of your destination's local delicacies. Skip the fast food (which are readily available back home) and go for the authentic local dishes.
Save: Expensive hotels, especially if you'll be out for almost your entire stay to explore and do touristy things with your family or friends. There are cheap but safe options for hotel accommodations on the market, you just have to be diligent about looking them up!
On an inuman with friends
Splurge: A chill house party with homemade cocktails. You can buy a few bottles of your favorite alcohol, your go-to juice drinks, and a couple bottles of soft drinks to concoct your own cocktails for under a thousand bucks and your chillnuman will still be lit.
Save: Shots for everyone when you go clubbing. If you must head out with your barkada, steer away from the temptation of ordering shots for everyone! Alcoholic drinks in clubs are generally more expensive than the store price, and TBH, you don't need to buy your friends shots to have a good time with them anyway.
ADVERTISEMENT - CONTINUE READING BELOW
These are the styling mistakes you're probably making.
It's the new takeover trend in food.
You might be rekindling an old relationship, but you also wouldn't want to cut ties with other people in the process.
Craving that crispy CLOY goodness?
One college student shares her experience of being a former working student.
The network's franchise is set to expire in March 2020.
It's okay if you don't have life figured out yet.
Stress is short-lived, but your friendship is forever.
Sit back, relax, and get ready to binge!
Here are the different fragrances that the country's leading men wear.
Aside from promoting his new single, "Sasagipin Kita," find out what else is on Darren's mind.
Friendly tip: Don't adjust your introversion just to impress your boss!