There's a certain kind of fulfillment from reminiscing about one's journey. This is something that the 22-year-old Riamil Blaize Salon, the business owner of Blaize Artscapes, knows firsthand.
Back when many were still stuck at home because of the pandemic, Blaize was already setting her personalized illustration business into motion, thanks to her late mom's encouragement. While contemplating what kind of art she would sell, Blaize figured that line art would be more convenient for a phone. At that time, there was also a renewed love for all things minimalist, which worked in her favor. 
But knowing full well that she still had things left to learn before realizing her plan, Blaize had taken a few online courses that would help her grow her business. "The courses that I took were about social media management since it would help me understand the traffic and the ads for it to become more effective," she explained.
Putting her idea into action, however, came with its fair share of challenges. "People would tell me na, 'Ay, there are artists naman who do that, ''Ay, it's not new naman to this place, that line art exists,'" she recalled.
Instead of letting it get to her, Blaize took it as her motivation to persevere. "At first, I did some ads, like Facebook ads. And to be honest, my money was wasted. Then I started outsourcing, telling my friends to share my post and to like my Facebook page. Some of their friends saw their shared posts from me, and they tried to order. And yeah, it all started there," she recounted.
ADVERTISEMENT - CONTINUE READING BELOW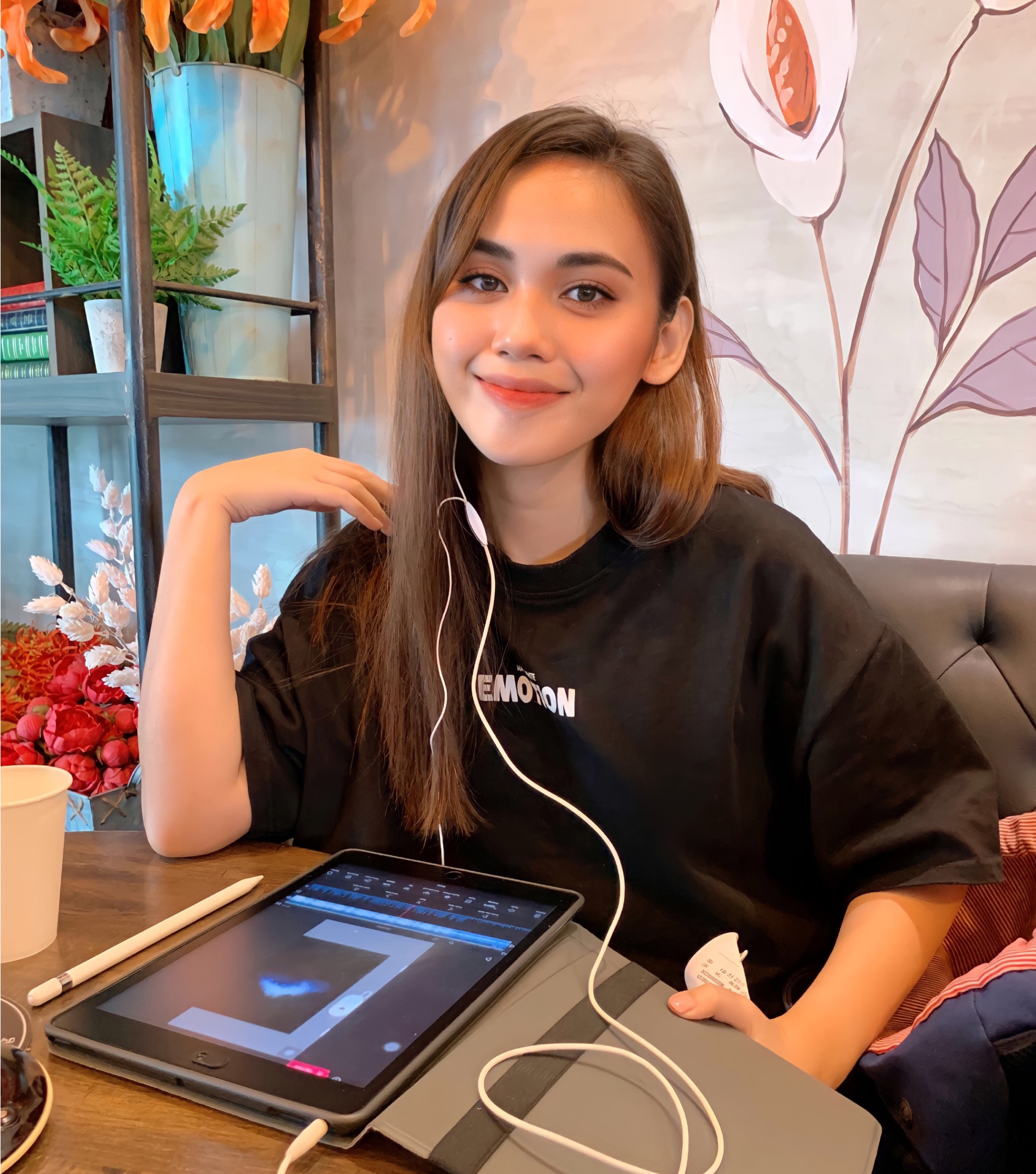 Proving herself to be business-savvy, she came up with another way to expand her reach. "My second step was starting a giveaway. You know a lot of people would love free artwork, so they would really participate in the giveaway," she mused.
In just a month, she was able to earn P50,000 from art commissions. She decided to invest some of it and scraped by with the remaining money in her pocket. "I had to go back to Davao empty-handed. Mga 3k lang natira. And then nag-continue ulit ako sa business. Good thing marami masyadong nagpagawa then nakaipon na naman," she said.
After gaining back the money she had lost in just three months, she bought herself a laptop for her studies. However, she still had to settle with using only a phone to create art, which proved to be challenging. "When my phone was having issues, I had to lie low muna in doing arts. And nakapasok ako sa call center that time," she shared. 
Apart from this, Blaize also had to balance many commitments at the same time. She would manage her time by working as a home-based call center agent in the morning, attending online classes in the afternoon, and working on customers' orders at night. What got her through it all was her desire to make her mother proud by living the comfortable life that she would have wanted for her.
As draining as it was to juggle things at once, she doesn't look back on her choices with regret. "It's really worth it. Lahat ng risks ko may not be successful. But 'yun nga, 'di ako nag-reregret kasi I've learned a lot, especially in maximizing all the resources I have," she said before smiling and adding, "This August, I had an iPad na."

Even with all of life's uncertainty, Blaize continues to believe that risks are always worth-taking because the lessons we would learn are invaluable. "Allow yourself to fail, as many times as possible. Kasi yun lang ang other way to improve talaga in a certain field," she advised.