Features
Rejection Tips Every College Girl Needs to Know
No regrets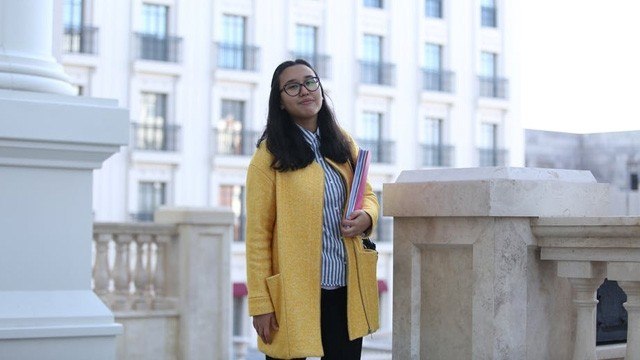 IMAGE pexels.com
We have all been rejected more than once in our life and there's a huge chance it will happen all over again because that's how life works. Sucks, right? But being rejected isn't a sign to give up. It doesn't mean you don't deserve the things you want because you're not good (or smart) enough. Think of it as life's weird way of teaching you a lesson, which you can use to your advantage in the future. Instead of letting it consume you, think of it this way instead:  
See rejection as an evidence that you tried.
Having regrets and what-ifs are much worse than being rejected; the feeling when you had a chance to try, but you chose not to because of your fear of rejection. Always remind yourself that rejection means trying, it means taking the risk. The result may not always be what you want, but at least you won't be upset because you had let go of an opportunity.
ADVERTISEMENT - CONTINUE READING BELOW
Deal with your emotions.
Accept that you got rejected and that you feel hurt, embarrassed, or disappointed. Acknowledge your emotions and deal with it. The more you deny what you're really feeling, the more you will feel defeated. Don't ever beat yourself up because rejection is a part of life, and remember that this is only temporary.
Don't let it define you.
Your mistakes don't define who you are and the same goes with rejection. What defines you is how you react to it. Not getting into your dream school or org doesn't mean you're a failure. That's not how life works. Don't base your worth on someone's opinion of you even if they're in a higher position or the smartest in your class. It doesn't make everything they say true.
Learn from it.
Take the rejection as something to prepare you for the next one because there sure will be more than just one. Learn from every rejection you've experienced and survived from and keep moving forward. Keep doing the things you know you do best because you have a purpose in this world. And you have a lifetime to figure out what it is.
ADVERTISEMENT - CONTINUE READING BELOW
Looking to sport the long-haired look?
It's actually not an either-or situation.
Here's a list of amazing, albeit fictional, personalities from another world that inspire us to be our authentic selves.
I will have to say that it is by far one the best decisions I have made in my whole life.
Isa is part of Candy Rookies 2020, a group of influential and aspirational college students handpicked to represent #GenerationCandy in the year to come.
It's the best time to pick up a new hobby and put those notebooks to use.
We can't handle this breakup!
For days when you need an instant outfit inspo that's still campus-appropriate.
It could very well be one of the world's largest volcanoes.
From consistently badmouthing another friend behind their backs to making snide comments sneakily disguised as compliments, here's how to deal with a tricky friendship.
From sisig to bulalo, the North has a lot to offer.