Features
Read Demi Lovato's Message to Anyone Dealing With Mental Illness
It's empowering!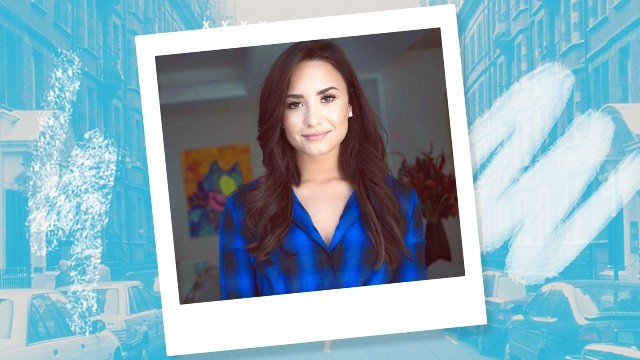 IMAGE Instagram | instagram.com/ddlovato
We love that Demi Lovato has been nothing but vocal about her struggles with addiction, cutting, and bipolar and eating disorders, but we love her more because she's so generous in sharing the lessons and advice about what she makes of those experiences. Below are Demi's thoughts about having and dealing with mental illness as told to People magazine.
It's possible to live well with mental illness.
"If you know someone or if you're dealing with it yourself, just know that it is possible to live well. I'm living proof of that." Demi says that her family has been there for her "at any moment of the day" and will remain supportive all throughout her recovery.
Keep an ongoing relationship with your therapist or psychiatrist.
"You have to take care of yourself." She stresses that having mental illness can't be treated by just one visit to the doctor. It's not just a one time thing.
Know that every day is a work in progress.
"I take it one day at a time and for today I'm doing great." Demi herself is working towards her fifth year of being sober in 2017.
When you feel the urge to hurt yourself, look for a distraction.
"It's cool to be able to come out with games for phones that can maybe be a distraction for someone when they're thinking about doing something that can be harmful to themselves." Her weapon of choice? A game called Zombarrazzie Adventure.
Know anyone who's dealing with mental illness? Have you talked with her/him lately?
\\\\\\\\\\\\\\\\\\\\\\\\\\\\\\\\\\\\\\\\\\\\\\\\\\\\\\\\\\\\\\\\\\
Get the latest updates from candy!
subscribe to our newsletter!
////////////////////////////////////////////////////////////////
From digital art to photography to mixed media, Filipino artists show that creativity is never lost in our people.
Skip a makeup step with these beauty goodies!
Take pretty notes and study effectively with these tips!
Wait for a love like this. A love that is good to you, for you.
Are you up for this challenge?
Can't wait to see the actual gowns!
The up-and-coming musicians and childhood friends talk about their music, creative process, and why it's important to be woke.
Because when it comes to a great lip game, there's really no need to splurge!