If there's one common trait among entrepreneurs, it's probably their courage to take the risks of starting a business. In case you're contemplating your capabilities of starting one, Hueycendee M. Reboya (@hueycendee), an artist and a magna cum laude graduate of Philippine Normal University (PNU), shares how she managed to start her tote bag business with approximately P6,000 while she dealt with its risks during the pandemic.
If it's mainly out of passion then the risks are worth taking.
For Huey, everything started when she randomly posted a series of her PNU-inspired artworks in February 2021. While still in lockdown, many PNUans resonated with her #NormalNostalgia. "My friends saw it and encouraged me that [my] artworks would definitely look great on canvas tote bags or stickers," Huey shared. To save up for her art materials, she gave the tote bag business a try. "I think my starting amount was around P6,000. It was literally all I had that was left from my savings before the pandemic happened," she mused. She also shared that she initially planned to just start with a few pieces per design but opened more slots when the demand grew. Huey considers it as the ultimate ~*plot twist*~ of her 2021.
ADVERTISEMENT - CONTINUE READING BELOW
ADVERTISEMENT - CONTINUE READING BELOW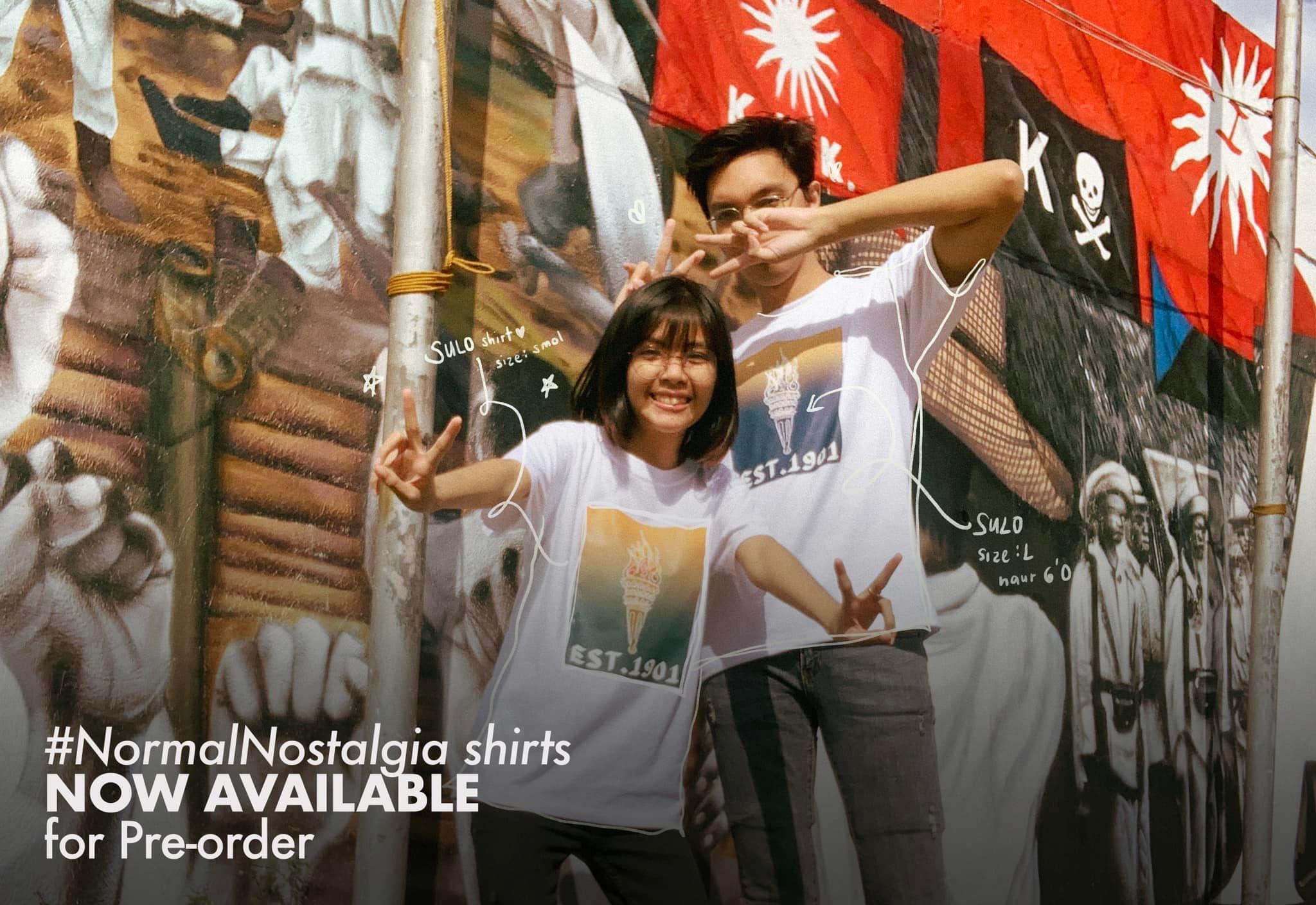 Managing a business involves multitasking and time management.
Aside from creating traditional and digital art, Huey also loves playing online games, cosplaying anime and game characters, and taking care of her pets as well. As a certified BS Org student, she acknowledged that managing a business during her final year at PNU was not easy. "It really challenged my multitasking and time management skills. I am a one-man team in my business, so there were multiple times when my responsibilities overlapped—that's when I felt like I couldn't manage it well and wanted to take a long break," she recalled. Aside from planning things ahead and knowing her priorities, taking well-deserved breaks and receiving encouragement and support from people helped her to keep going.
ADVERTISEMENT - CONTINUE READING BELOW
Your craft will eventually inspire other people.
Huey mentioned that her personal paintings usually possess striking warm colors, expressive strokes, and intense textures. Her art style is influenced by her desire to inspire people. "I always wanted my works to speak of passion and intense emotions. I dream of inspiring people through my works," she shared. According to her, she is also a very nostalgic person and #NormalNostalgia is a product of that. "I wanted to immortalize the stories inside and outside our university: the places, the people, and the memories that we collectively share as pre-service teachers," she noted. She also emphasized that you'll never know how many people you will inspire through your craft unless you let love, purpose, and passion guide you.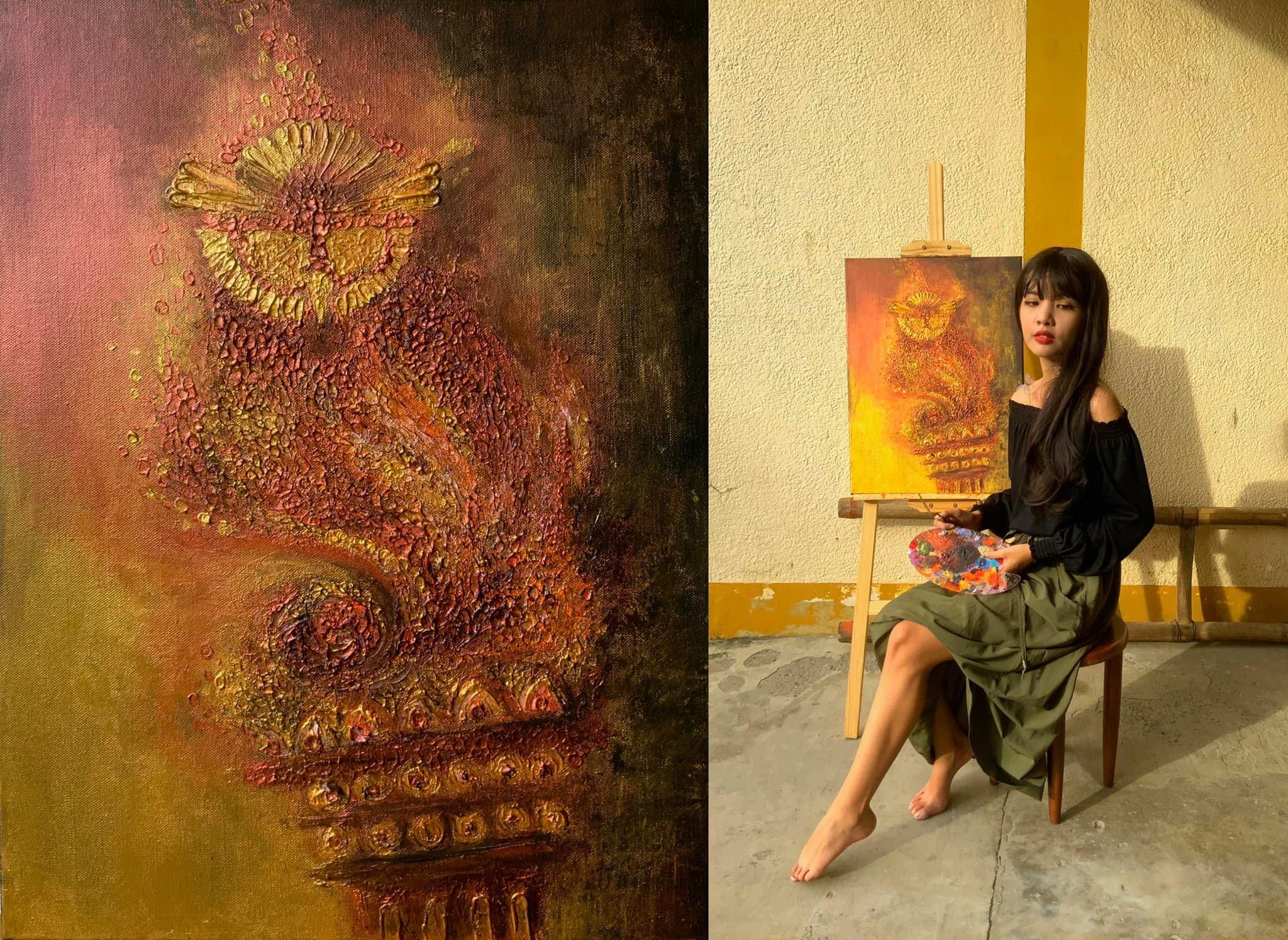 ADVERTISEMENT - CONTINUE READING BELOW
Always remember your role in society.
Taking PNU's Bachelor of Culture and Arts Education with specialization in Visual Arts program helped Huey develop the technical skills needed by a future culture and arts educator. "It helped me develop teaching strategies and to be versatile in both traditional and digital art. But more than these skills, I firmly believe that the most essential lesson I have learned and I am currently living by, is realizing how my role as an artist-educator is highly essential in the formation of the society," she shared. According to her, culture and art educators have the power to use arts as a means to not only encourage the minds to think but to also question, express, and amplify voices. In doing so, educators like her can become catalysts of social change in society.
It's alright to be the least experienced person.
One of the helpful tips Huey shared as an artist, educator, and small business owner is to always take calculated risks. "Do not be afraid of trying new things, and exploring unfamiliar spaces. When I say 'calculated,' it means you also acknowledge and analyze the pros and cons of every action that you will take. Always grab every opportunity to grow in your craft. It's fine to be the least experienced person in the room," she advised. According to her, a person should not be afraid of admitting that he or she still has a lot to learn and to always remember that we were all once beginners. She also reiterated the importance of taking breaks. "We have different timelines. Do not pressure yourself," she said.
ADVERTISEMENT - CONTINUE READING BELOW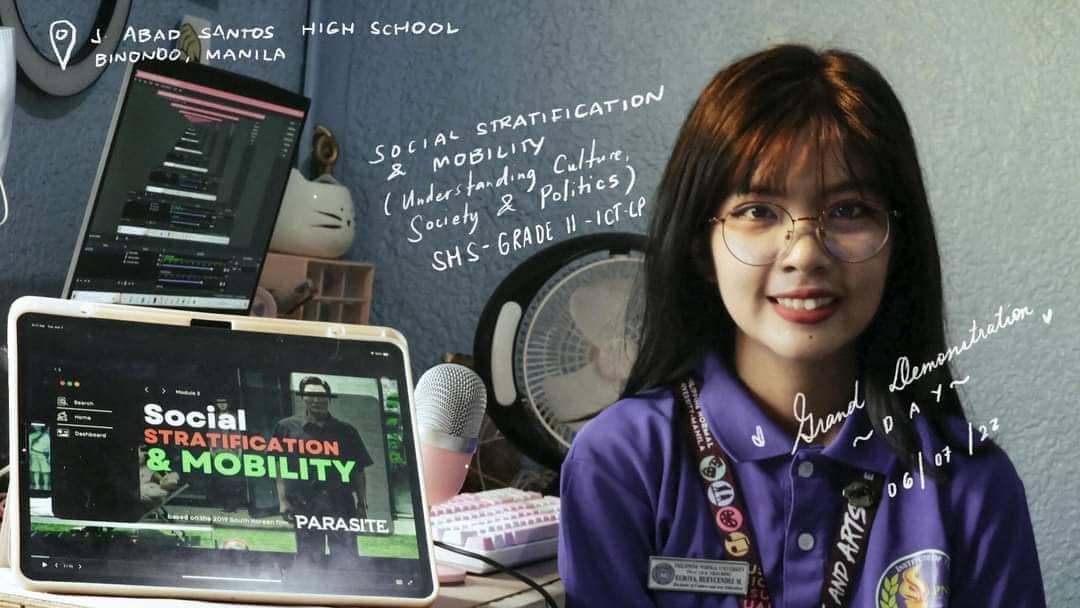 A month prior to her graduation, Huey landed a job at De La Salle Santiago Zobel School in Muntinlupa as a junior high school art teacher. For her, being an art teacher is like hitting two big dreams with one stone: inspiring young minds through teaching and inspiring people to appreciate Filipino culture and arts as well, both things she'll always be passionate about.
ADVERTISEMENT - CONTINUE READING BELOW
Answers have been edited for length and clarity.