Many students dream of getting to study overseas, in one of their dream destinations no less, and even land a job there. This Pinay has always dreamed of living abroad, and fortunately, she was able to tick off that goal on her list.
Zee, who owns a YouTuber channel called WanderZee, studied in Australia, which is also her current country of residence. Australia has always been at the top of the list for Zee. "Australia is just that laid-back country that's also technologically-advanced, if that makes sense," she shares. "As a country, Australia gets things done while making sure working individuals maintain that balance. This alone, fits my personality perfectly."
Zee eventually got the opportunity to study in the country. She graduated with a Master's degree in Business Administration, specializing in Human Resources, at Western Sydney University.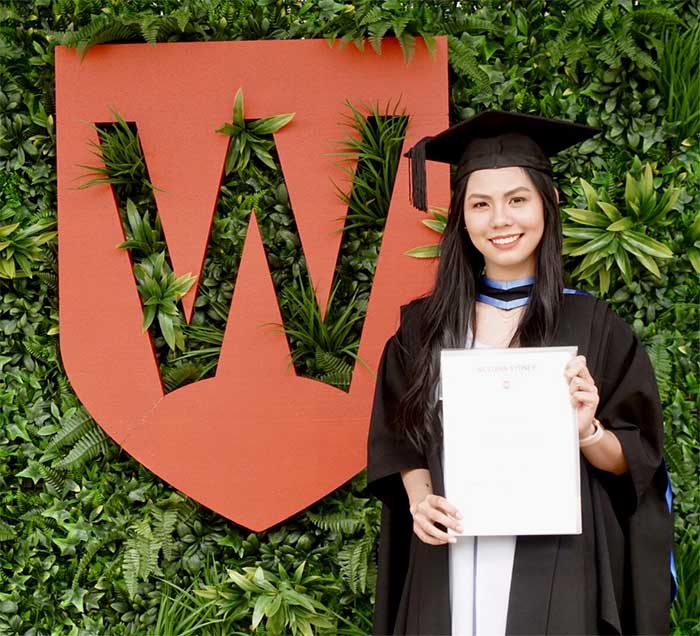 ADVERTISEMENT - CONTINUE READING BELOW
Here, Zee shares what her experience living abroad is like and how the application process went:
Living abroad isn't cheap.
For one, Zee shares, "House helpers are in no way, shape, or form, cheap or affordable here."
Nor is it easy to maintain the same lifestyle and routine that you had if you were living in the Philippines. "You have very little time to do what you used to do back home--visiting relatives and friends, late night drinking sessions, midnight tapsilogans, and those weekly weekend road trips."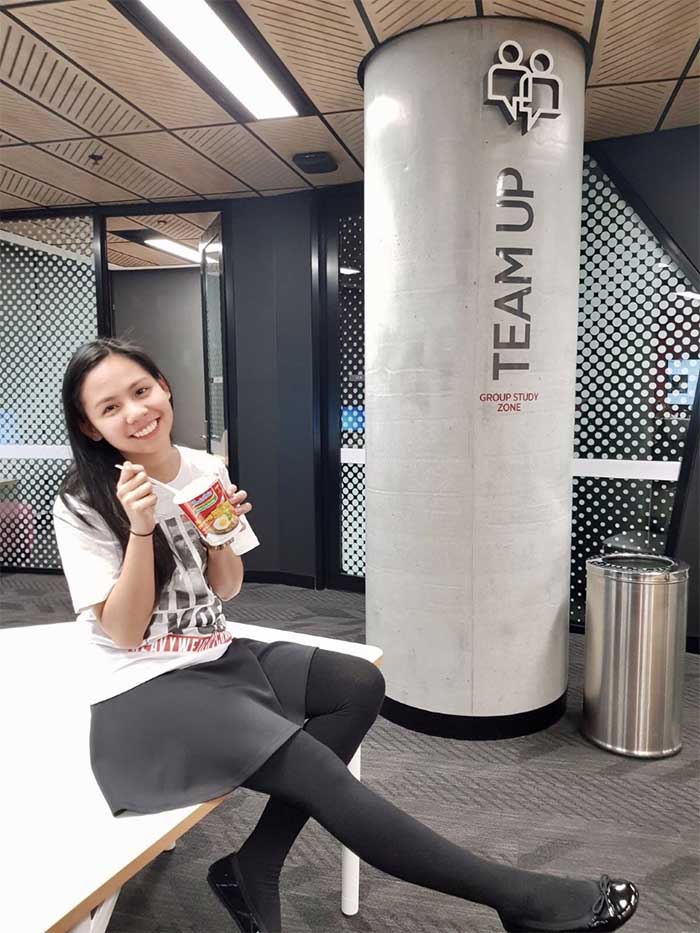 ADVERTISEMENT - CONTINUE READING BELOW
It's not going to be easy, but it'll get better.
Studying abroad is quite different from how schools work in the country. " I remember the first year was the hardest for me," Zee says. "I had no friends, I had no clue during class discussions. I did not participate in any group activities and my classmates seemed to know every answer to our case studies -- and me, I was just… LOST."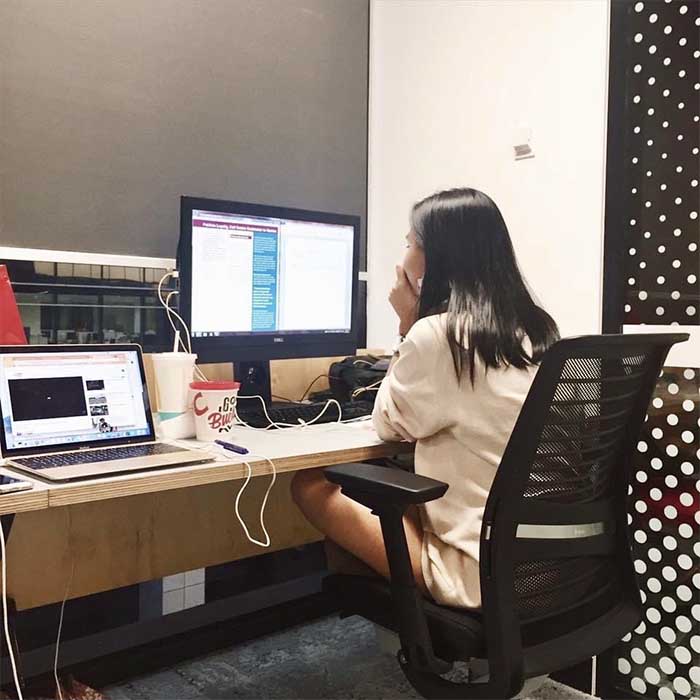 ADVERTISEMENT - CONTINUE READING BELOW
She also shared about an unfortunate experience she had in her school that could have caused a significant shift in her career path. "I was almost halfway on my course duration when my university decided to discontinue offering my 'specialization' (this is like my 'major' which was supposed to be Tourism since I finished Bachelor of Science, Major in Travel Management in the Philippines). I had to decide: either I transfer to another school or continue with the same school but choose another specialisation. Obviously, I picked the latter."
Despite the discouraging experiences, Zee went on and discovered that it does get better. "I now get to see more of Australia because when I was still studying, my main focus was to make a living to be able to pay my tuition fees. I didn't ever think of myself before but now (well before COVID-19), after graduation, I rewarded myself with a solo interstate travel and have been travelling as much as I can ever since."
ADVERTISEMENT - CONTINUE READING BELOW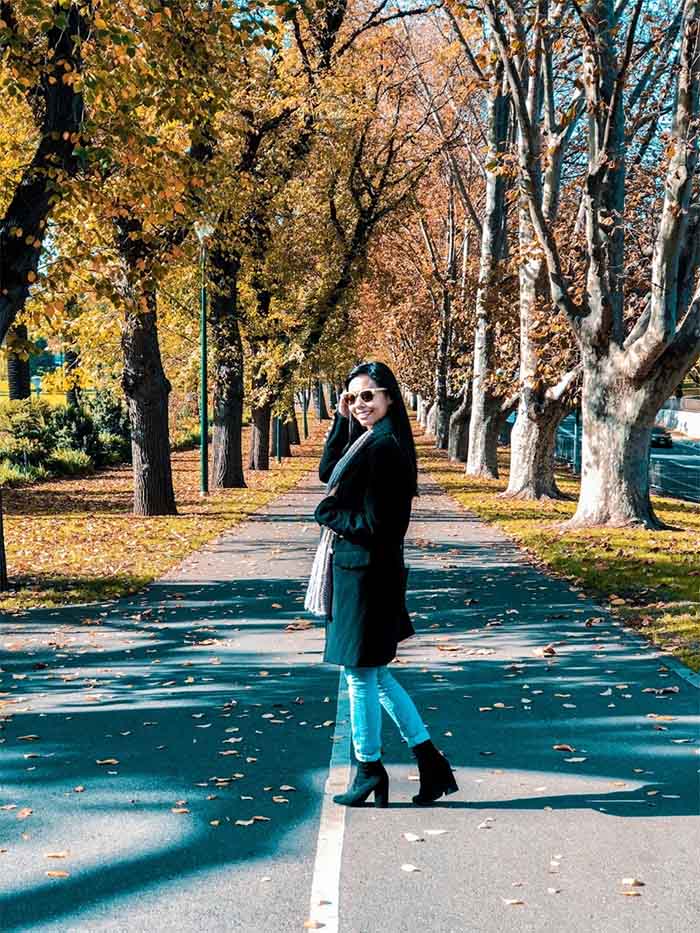 Here's what the application process is like:
But if you're willing to brave the challenges just like Zee did, she shares what the application process was like for her. According to Zee, the process took around six months. "First goal was to get invited to enroll," Zee shares. "I reached out to multiple education agencies and asked for their help. And they did. I had to figure out what I wanted to study. Once I figured that out, I submitted my application to be assessed."
ADVERTISEMENT - CONTINUE READING BELOW
Zee eventually got an offer from Western Sydney University. Next, she had to pass the English Placement Test. Unfortunately, Zee shared that she failed it, so instead, she had to take the International English Language Testing System (IELTS). After that, she officially secured a spot in the university.
"From this point on, everything becomes all about paperwork," Zee shares. "So many things to submit, such as your college diploma, transcript of records, and birth certificate. I was already working in a call center when I submitted my application, therefore I was also asked to submit my employment certificate."
Below, Zee shares some helpful tips based on her *own* experience:
Find the right person to talk to. If it has something to do with migration, find a migration expert. If it's studying, find out which education agencies to ask help from.
Do your homework. Spend time on this. Know the rules by heart. Learn about the process. If you know someone who is already in Australia, reach out to them. Read and watch real life experiences of "Filipinos living Abroad" – like my videos!
Check for school scholarships. Even if you may not have good marks back in college, there is still no harm in trying.
Pick a two-year course. Taking up a two-year course will allow you to apply for another
two- or four-year visa once you graduated, which is what we call a Temporary Graduate
Visa. With this visa, you can stay in Australia to work, study and you can also bring
your family with you.
When picking subjects for the next semester, always pick night classes. The beauty of taking a Master's degree is that the classes are mostly held in the evening but there are still 1-2 classes that you can take during the day. Pick your classes wisely and try to free yourself throughout the day so you'd be able to have more availability for work (the catch is: you can only work for 20 hours per week whilst on a Student Visa).
Australia is expensive. Prepare at least the full amount of your tuition fees. It is a NO-NO to rely on the hourly wage that you will get from working 20 hours per week.
Finally, don't be discouraged easily and have the proper mindset. When it gets hard, and it often will be, stand up and move forward. Never look back. Always try to remember your "WHY". Take a step back so you can take 2 steps forward.
***
ADVERTISEMENT - CONTINUE READING BELOW
CanB is finally here! If you're an aspiring writer, vlogger, artist, or kahit marami ka lang talagang time, submit your entries here and make your mark in the Candy community! Share your feels, show your skills. Don't worry—we won't judge. ;)