Rya Jasmin Donelo is an 18-year-old Grade 12 student from Philippine Science High School - Cagayan Valley Campus. The daughter of a self-employed farmer, she shared that studying in the United States was a far-fetched dream, "considering the immense amount of expenses to be paid." But despite the challenges she faced — like her father having to drive the family to Baguio just so Rya could take the ACT and SAT — Rya believes it was all worth it after receiving an acceptance letter to Smith College, one of the top-ranking liberal arts colleges in the US.
"They have awarded me a full-ride aid amounting to 20 million pesos. This covers all four years of my tuition fee, room and board, and health insurance. They even waived my enrollment deposit which could've cost 25,000 pesos and gave me an additional Start Up Grant worth 55,000 pesos that will help me with my expenses as I transition to my first-year."
ADVERTISEMENT - CONTINUE READING BELOW
It was not easy getting here, but I can finally say, I made it."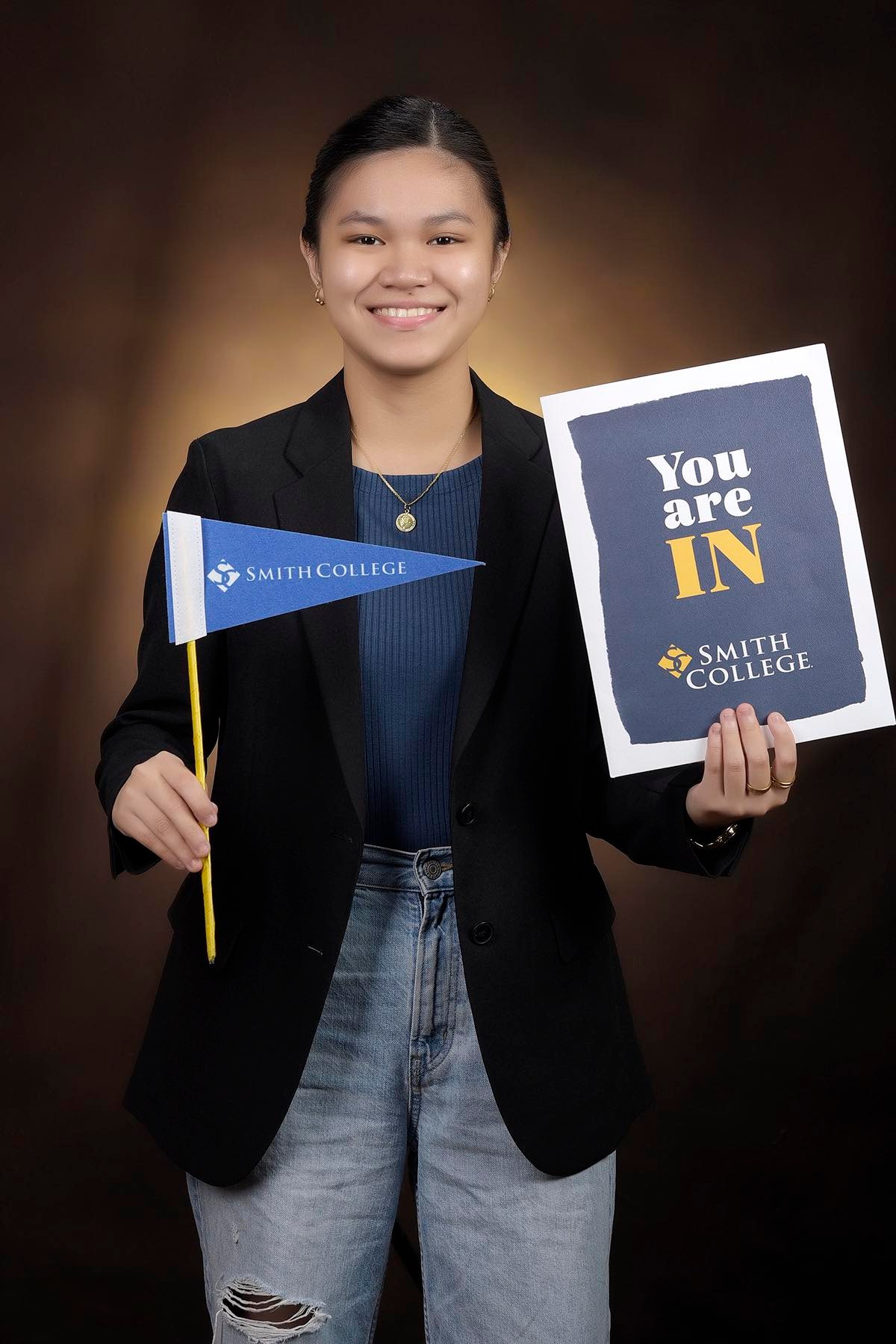 Cosmopolitan Philippines was able to interview Rya on her college application process, and here's what the soon-to-be Smith Pioneer had to say:
What made you decide to apply to Smith College?
"Right before I started my application, I listed a list of preferences for a college. I wanted a college with small class sizes (less than 15 people) because I enjoyed being part of such in my Chemistry class. I also wanted to attend a liberal arts college because as much as I am a very STEM heavy-related student, I appreciate the humanities just as much as I love the sciences. Smith ticks both of these, but what really stood out to me was how vibrant and supportive the community is. I love how the people, the students and the professors, in Smith community are supporting each another in every endeavor one may have. The opportunities are limitless making the students become the best version of themselves. I cannot wait to join this amazing community this fall!"
ADVERTISEMENT - CONTINUE READING BELOW
What was the course you applied for, and the name of the scholarship you received?
"I initially applied to major in Chemistry and minor in Government, but I'm really looking forward to exploring other areas of interest in Smith! The grant I got from Smith is more of Financial Aid rather than Scholarship. I was given ~20 million~ Philippine Pesos worth of Financial Aid."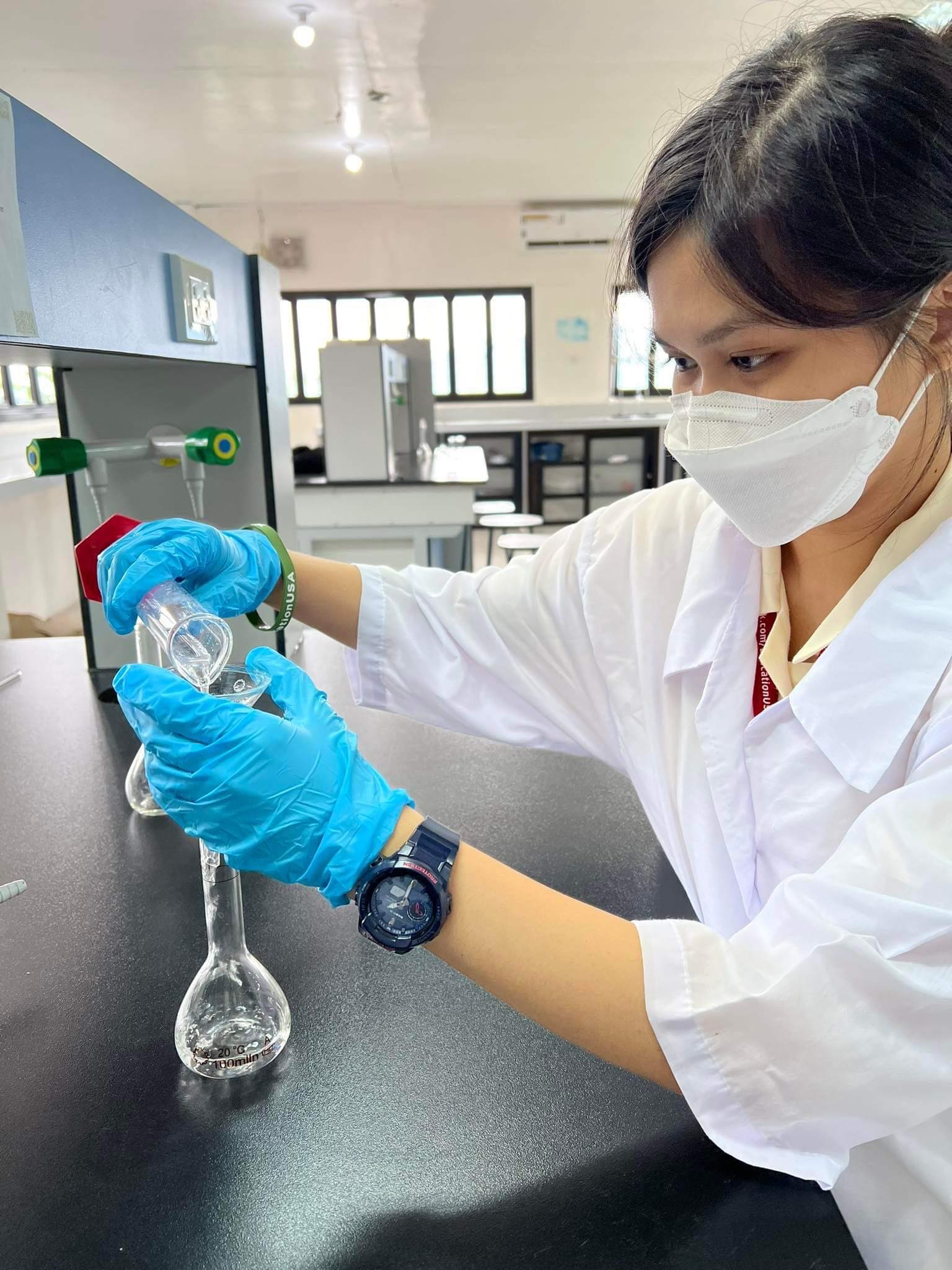 ADVERTISEMENT - CONTINUE READING BELOW
What is one piece of advice you have for fellow Filipino seniors interested in studying abroad?
"One piece of advice is to believe that the limit does not exist and that anything is possible through perseverance and hard work! As someone who comes from a low-income family (my father is a self-employed farmer), studying in the United States was really a far-fetched dream, considering the immense amount of expenses to be paid. But I did not let this hinder me from achieving my goal so I applied to programs I saw online and I got into them.
I got into the EducationUSA Philippines College Prep Program where they have provided me extensive advising regarding the US application process and financial resources to cover the upfront costs of applying. I also got into CAUSE Philippines' free mentorship program where I met a vast network of supportive Filipino mentors who helped me with every aspect of applying to the US. Both of these programs helped me greatly during my application and I will be forever grateful to having been accepted to these.
ADVERTISEMENT - CONTINUE READING BELOW
A lot was to be done in the US application process. I had to narrow down my school list, find scholarships, word out my extracurriculars and awards in the best way I can, complete the financial aid application through CSS profile, asked my teachers and guidance counselor to write me letters of recommendation and revise my essays multiple times. It was really a lot, and there were times I feel like giving up since I had to juggle this with my academics and school government President duties, but I persevered and did not give up. I have always reminded myself that all of these efforts are worth it, no matter what the outcome shall be, because it's better to try and give it your all than to regret it forever."
Congrats, Rya!
***
This story originally appeared on Cosmo.ph. Minor edits have been made by the Candymag.com editors.
ADVERTISEMENT - CONTINUE READING BELOW