Features
Oh, Grow Up!
Are you ready to declare your independence? Follow this 10-step program!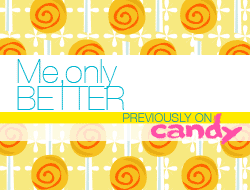 Get organized!
Before you start planning your years, get into the habit of planning your hours. To paraphrase essayist Annie Dillard, how we spend our minutes is effectively how we spend our lives. Living without a schedule is like going on a road trip without a map. Unless you're fine ending up in the middle of nowhere, you can't just go out and drive, taking the first turn that appeals to you.

So much of our lives is whittled away by idle moments and time wasted because of missed turns. Blink and you're at your half-life point with less than half of the to-dos of your life checked off. Make sure you've noted all the important turning points in your life's roadmap-classy and leather-bound, pink and flowery, sleek and electronic, it's up to you-to get to your destination, with the occasional detour on Sundays for a spur-of-the-moment adventure with your friends.

Now grab your pen and planner and get to it. Start by inking in an appointment to...


Take charge of your healthcare!
Your body is your own, not your mom's. So why does she hold your medical records and choose your doctors? If you're still going to the same doctor who slapped your bum at your first breath, it's about time you cut the cord.

A growing girl's body is a complex and wonderful thing that needs expert and tender care. Maybe you don't feel comfortable discussing the abnormalities of your last period or that strange zit on your face with mom's doctor friend from college. (She might just gab about it with your mom over their next lunch with the ladies.)

Don't be scared to shop around. Your body is your most precious possession; why would you entrust it to anyone less than a friend? Start building a relationship now, and you'll have someone to hold your hand through your first whitehead to your latest wrinkle, from menstrual problems to menopausal fits.

Passing the time in the clinic waiting room is inevitable; wasting time waiting for Manong driver to pick you up (after he picks up your mom and each of your three brothers) is avoidable. Hike over from doctor's office to driving school and...




CONTINUE READING BELOW

Recommended Videos

ADVERTISEMENT - CONTINUE READING BELOW
Yup, a million girls would really kill for this job.
They have unique beverages you won't see in most coffee shops.
These organizations strive to raise awareness and initiate change in their various advocacies.
We love the cartoony details!
Here's the story behind FASH.
Time to unwind with 1/2 of the Gaya sa Pelikula love team.
Everyone has gone digital.
She's playing the role of Star Vixen!
I didn't know I needed this until it came out...
They share tips and stories of their ups and downs to motivate you throughout the process.
From The Candy Bulletin Community