Features
Real Talk: I Tried To Make 2019 My Year, But I Failed
Every day-not just every year-is a new chance to get better.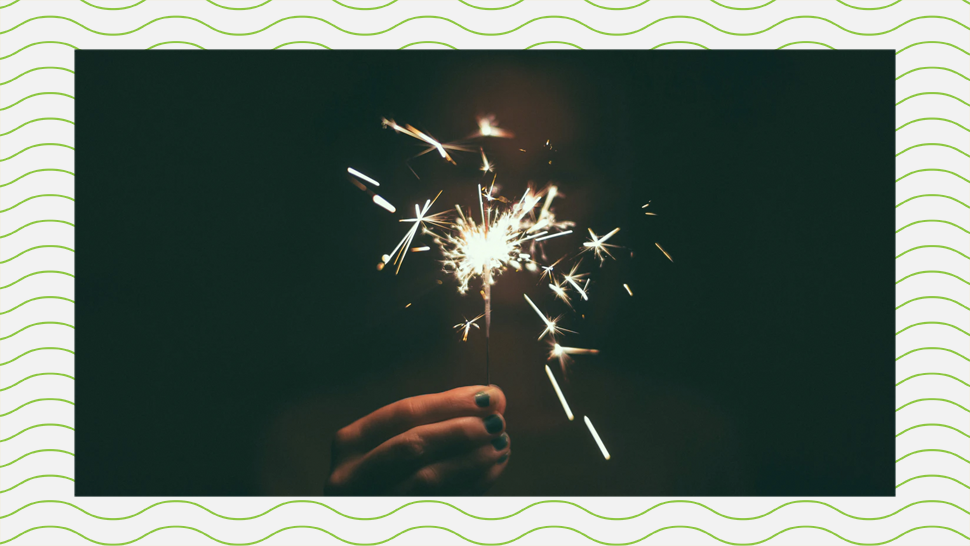 IMAGE unsplash.com
Most New Years start high and hopeful, with us thinking that we'd be accomplishing every goal we had in mind. But almost every year, somewhere along the way, you start to feel down because you sense that you haven't done ~everything~ to make the past year count as one of your bests. You tried to make it your year, but inevitably fell through.
Failures are meant to be in our lives—not as a threat, but as a lesson and springboard for us to do better. Don't let your mistakes fool you into thinking that you've lost all chances to improve yourself. You are more than your failures. Every day—not just every year—is a new chance to get better. If you feel like the past year was a disappointment, here are some things to think of as the new year enters.
ADVERTISEMENT - CONTINUE READING BELOW
Reflecting is the first step to self-improvement.
"What did I lack?" "Have I accepted my shortcomings and tried to improve them?" "Did I really devote my time and efforts to achieve my goal?"
Ask yourself these kinds of questions before anything else because you can't have a fresh start if your past is still haunting you. Look for the loop holes that feel unsatisfied this year and accept and forgive yourself for them. Evaluate your life choices from the past year—be it in the facet of relationships, school, family, or yourself—because how will you know what to write on your resolutions list if you don't first acknowledge your shortcomings?
Slowly but surely.
The new year is not just about setting goals, it's about owning that goal. Start by putting your words and ideas into action little by little (aka baby steps!). Begin with small goals that can lead you to those bigger ones. For example, start with a 10 to 30-minute jog around the neighborhood thrice a week until your body adapts and can do much more complicated routines. Or if you are aiming to be more sociable this year, try attending small parties or get-togethers with your friends first.
ADVERTISEMENT - CONTINUE READING BELOW
A goal shouldn't always be grand, small victories are still victories. That is also the reason why sometimes we feel like we didn't do much—because we tend to forget to look at our small achievements in life. Give yourself some credit from time to time, okay?
As Marie Kondo would ask, "Does it spark joy?"
You can't grow in the same environment that broke you in the first place. We deny the fact that there are people and situations that prohibit our progress and that we need to cut them off in order to move forward. No matter how hard it may seem, letting go of these people or situations could be the best thing we do for ourselves.
Know that failure is inevitable.
What's more painful than broken promises made by others is breaking the promise you made for yourself this year despite all the instances of trying, all the emotional breakdowns, deprived sleep, heartbreaks, and endless attempts. But know that it is inevitable for us to fail at some phases in our life. The best thing we could do is to learn from it, get back on track, and say "I'm okay with that and I will do better.'' We cannot control what the universe has set for us but what we can control is how we respond to these challenges and how we make it as our motivation to strive.
ADVERTISEMENT - CONTINUE READING BELOW
If you haven't achieved something in 2019, that's alright. What if better opportunities are waiting for us but can't enter our lives because we are still caught up with our failures from last year and are stuck on things that are not meant for us? In 2020, try to be open to new possibilities, venture out, explore your options. You are free to choose the path you want to take, don't limit yourself into one vision. One failure doesn't mean failure in your next attempts, it means you can try again with a much better comeback! Don't be sad that another unfulfilling year is about to close, put your game face on and show 2020 what you got. *wink*
Aside from IU, heavyweight groups like BTS, BLACKPINK, TWICE, and BIGBANG are also on the list!
Both the shop and its drinks are too pink and pretty!
There are also useful tips for showering your cat and cutting their nails. #NEED
Who else is excited for an all new season of "Kingdom"?
It's honestly a pretty decent amount for extra income!
Here's a little guide to get you ready for post-college life.
More Hyun Bin content coming our way!
Makati has plenty of heritage and culture.
These are the styling mistakes you're probably making.
It's the new takeover trend in food.
You might be rekindling an old relationship, but you also wouldn't want to cut ties with other people in the process.
Craving that crispy CLOY goodness?