Features
Get Inspired By Your Favorite Movies Like This Moulin Rouge-Themed Debut
This Moulin Rouge-inspired debut was filled with song and dance numbers.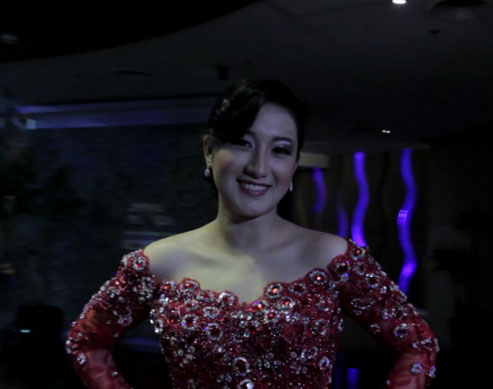 Inspired by her favorite movie, Aika patterned her dream debut after the award-winning film Moulin Rouge. Not only did Aika's debut channel the movie's glamour with details in black and red, but it also had its dose of drama, courtesy of her dad's speech (try watching the video below without tearing up).
Aika decided to have a Moulin Rouge-themed party because the movie featured singing and dancing—two things she's passionate about, and two things that made her debut quite memorable. In true Satine fashion, she amazed her guests in her red shimmering ball gown accentuated with glitters and beads. On her special night, all eyes were on Aika as she blossomed into a classy and talented lady.
Gown: Edward Teng, Events Coordinator: Weddings N' Motifs, Lights: Stagecraft International Inc., Music: Stagecraft International Inc., Souvenirs & Favors: Dimensione, Shoes: Charles and Keith, Gibi Hair & Makeup: Barbara Bennet Photographers: Santiago Alfonso Fotografia Videographers: Santiago Alfonso Fotografia
ADVERTISEMENT - CONTINUE READING BELOW
Watch more of Paulina and Vico's sibling banter here.
There are certain trends we can incorporate into our looks here in the PH!
Dr. Michele Alignay talks about "emotional distancing."
Looks like the Philippine Philharmonic Orchestra likes Captain Ri's music!
Iced, hot, and frapuccino-style!
Achieve that crunchy Chickenjoy skin.