Starting a business is never easy. But if you truly believe in the potential of what you're putting up, then it's always worth a try. For fresh grads Franny Balburias and Nicole Gabino, Mood Lifewear is more than just a passion project.
It's always been their dream to put up a clothing line, and they finally got to do so last year. "It's the visual & living representation of us as best friends and as individuals," shares Franny about the brand. 
Keeping a business afloat is a completely different journey from merely starting it. Here, Franny talks to Candy about Mood Lifewear and how she and Nicole are keeping the dream alive.
It's their second attempt at putting up a business.
Mood Lifewear is the brainchild of best friends Franny and Nicole who are both fresh grads. It isn't their first venture into putting up a clothing business, however.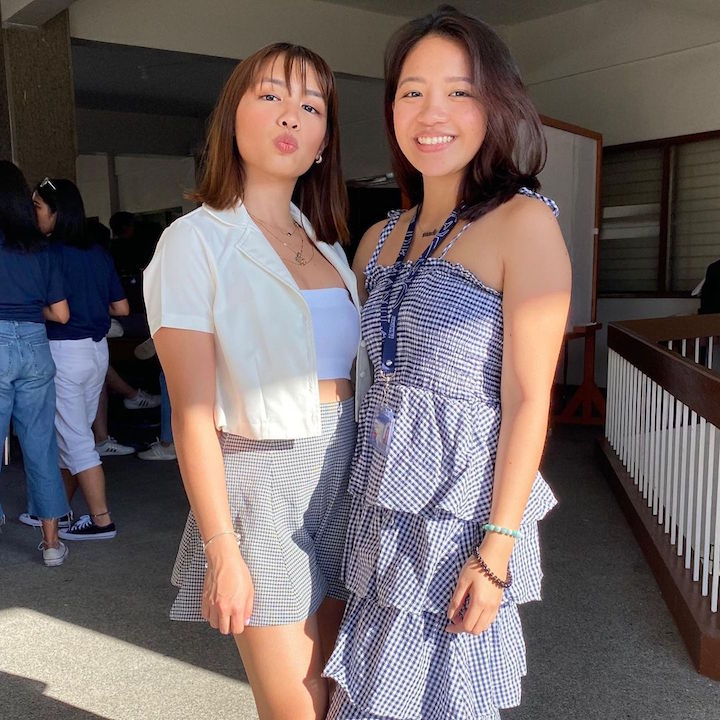 ADVERTISEMENT - CONTINUE READING BELOW
"Nicky and I actually attempted to start a clothing business together back in college but we never got to sustain it due to our busy schedules and extra-curricular activities," Franny shares. But being college fresh grads in the middle of the pandemic, Franny and Nicole suddenly found themselves with a lot of time. The next day, they set up a meeting with each other and agreed on selling their old stocks from their first business venture to earn funds for their next one.
Their previous "failures" helped make Mood Lifewear what it is.
Starting a business sounds like a dream—you get to unleash your creativity and become your own boss. But it's not always a glamorous experience. "The fun side of a business is what you see on the surface—the products, the social media, the lifestyle presented to you online. But before any of that, you have to consider the internal processes you'll go through which requires your utmost commitment,"Franny shares. 
ADVERTISEMENT - CONTINUE READING BELOW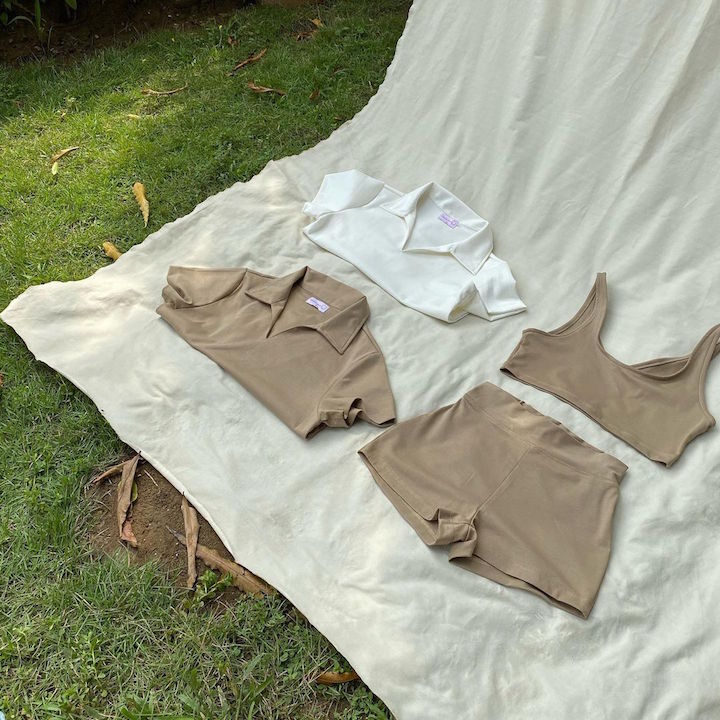 Franny and Nicole weren't strangers to failure, but they took everything they learned from it to get Mood Lifewear right. She says, "[We] were lucky enough to experience 'failure' firsthand with our previous attempts, and so going into Mood, we were definitely more determined to succeed one way or another."
ADVERTISEMENT - CONTINUE READING BELOW
You can't do everything alone.
The resources needed to start a business aren't just limited to things like your capital, as Franny points out. It also requires other types of investments, like your courage and patience. "It took a lot of courage for Nicky and I, being fresh out of college and entering into the real world with a global pandemic," Franny shares. They first had to consult their parents before officially committing to starting a business venture. Thankfully, both Franny's and Nicky's families are very supportive of their ideas.

It took them two months to completely set up their business, from designing the clothes, crafting marketing strategies, sourcing materials, looking for suppliers, and putting up a website. It does help that Franny and Nicole both have each other to split the tasks. "Nicky leads the more business side of things and I lead the creative aspect. In the end we still make sure to collaborate on all the processes so we each have a say in what we put out," Franny says.
ADVERTISEMENT - CONTINUE READING BELOW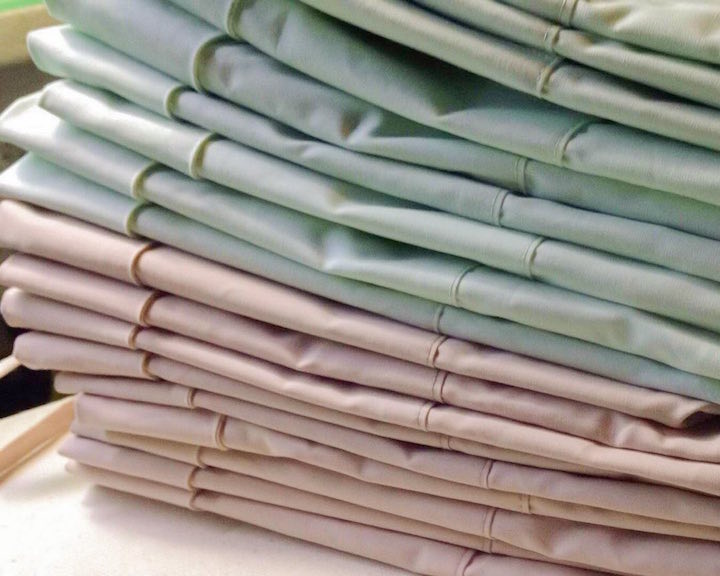 Success isn't only measured in numbers.
Regardless of how confident you are with your brand, it's important to note that, sometimes, expectation can be very different from reality. "Idk why we thought we were mini Kylie Jenners who could sell out in minutes but of course we had our good and bad weeks. It can be discouraging when sales aren't at par with how much you believe in the brand and what you put out." 
ADVERTISEMENT - CONTINUE READING BELOW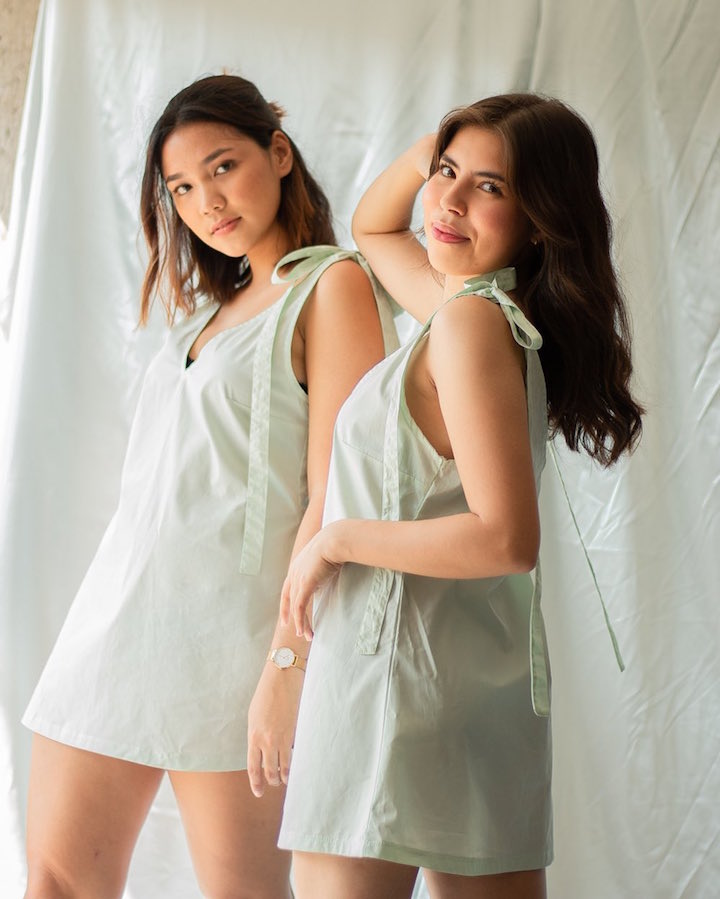 This led them to redefine what success means to them and their brand. For Franny and Nicole, it's about the relationships they build with their customers and the experience they provide to them. To date, the brand now offers worldwide shipping, and it's initially because they had relatives abroad who were eager to get their hands on a Mood piece. Franny explains, "We saw worldwide shipping as the first stepping stone into make that happen. We chose to use DHL as our courier and put it as an option on our website. We eventually got to ship out some packages to our family in the States already!"
ADVERTISEMENT - CONTINUE READING BELOW
If there's another thing they hope to accomplish next, it would be to join bazaars when the situation finally allows it. According to Franny, "We'd love to meet our customers in person and make new ones too! It brings us a lot of joy when even just one person expresses how much they love Mood Lifewear."
Check out Mood Lifewear here.
***
#WATCHCANDY: Subscribe to Candy Magazine on YouTube and follow @candymagdotcom on Tiktok for guides to college life and beyond.