Every college student strives to do their best to excel academically, to the point where they sacrifice sleep and health just to submit a paper on time or pass an exam. Despite what most people would have you believe, becoming a student achiever doesn't mean you always have to give your all to acads and acads alone.
In 2019, Moira Mercado graduated magna cum laude from UP Diliman with a degree in Architecture. Here, Moira shares her peculiar but effective study habits as an Arki major as well as the important mindset that got her through her college journey at UP.
It's possible to avoid pulling all-nighters.
You'd think that succeeding in college requires an unending series of all-nighters and sleepless nights, but Moira has her own method to avoid having to sink into this common yet unhealthy college student habit. For Moira, taking baby steps makes a huge difference in avoiding cramming.
ADVERTISEMENT - CONTINUE READING BELOW
"I'm really not a big fan of cramming or having all-nighters (they give me anxiety haha!)," Moira shares. "On a typical school day, I'd usually start out with the easier tasks, like a quick research for an assignment or maybe a one page reaction paper." She does this by adding each of her tasks into her schedule, no matter how small or insignificant they may be.
ADVERTISEMENT - CONTINUE READING BELOW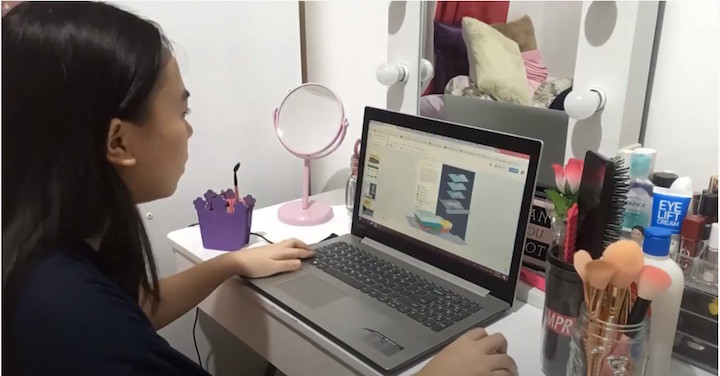 ADVERTISEMENT - CONTINUE READING BELOW
She then reserves the more taxing tasks, like projects for her majors, for later because they take more time to accomplish. "That's what took up more of my time as I would need to do thorough research on the design project, look up pegs, come up with floor plans, revise the 3D model, etc."
Don't be afraid to try a study method, no matter how unusual it may seem.
Moira shares a study habit that's worked for her, although she admits that it might sound a bit unusual for other students. "I would read through all my notes, highlight the important parts, then recite all of it as if I were just making 'kwento' to a friend. It may sound crazy (haha) but I really find it to be helpful in explaining the lessons better in my own words, and I can recall them more easily during the exam itself.
ADVERTISEMENT - CONTINUE READING BELOW
Friendly reminder: Acads is life, but not always.
Contrary to popular belief, students who accomplish something as impressive as graduating magna cum laude don't devote 100 percent of their time to school alone. For Moira, it's a non-negotiable to devote at least one day to something that *isn't* for acads. "On weekends, I made it a point to have at least one day where I won't do anything acads-related," Moira says. "I could have the option to just watch Netflix the whole day or I could also go out with my family and maybe do a little bit of shopping. These kinds of days were essential to me as a student because it's really not healthy to just be thinking of school 24/7."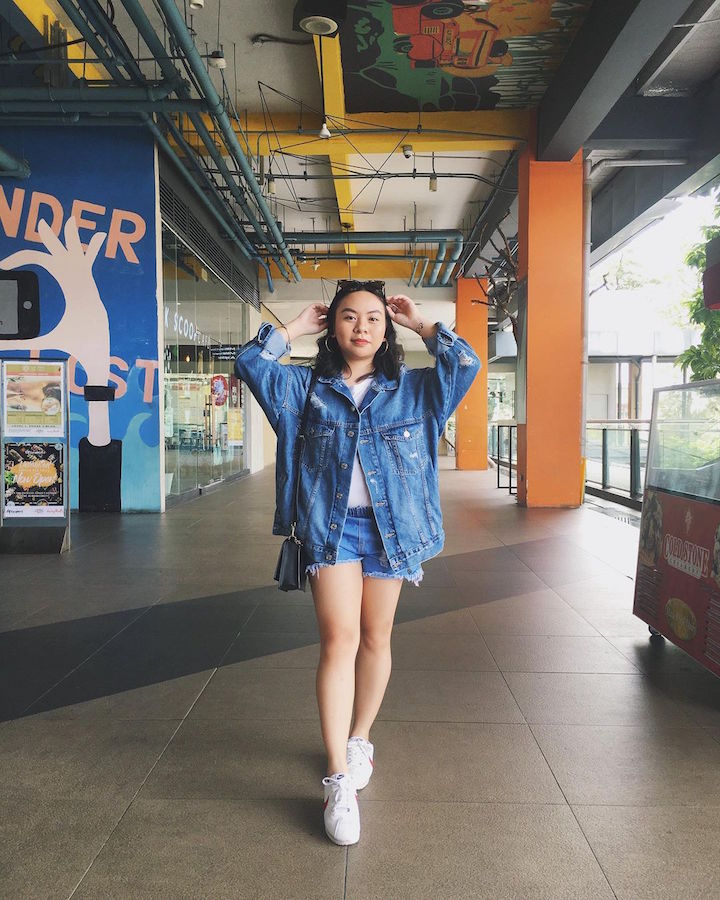 ADVERTISEMENT - CONTINUE READING BELOW
Outside of acads, Moira likes to make YouTube videos. She started when she was in her third year of college, and balancing school and YouTube made her value her time even more. Making videos also gave her an outlet to express her creativity outside of doing plates. "Before that, I would just drown myself in Arki and acads, and it got to a point where I wasn't happy with what I was doing anymore.
ADVERTISEMENT - CONTINUE READING BELOW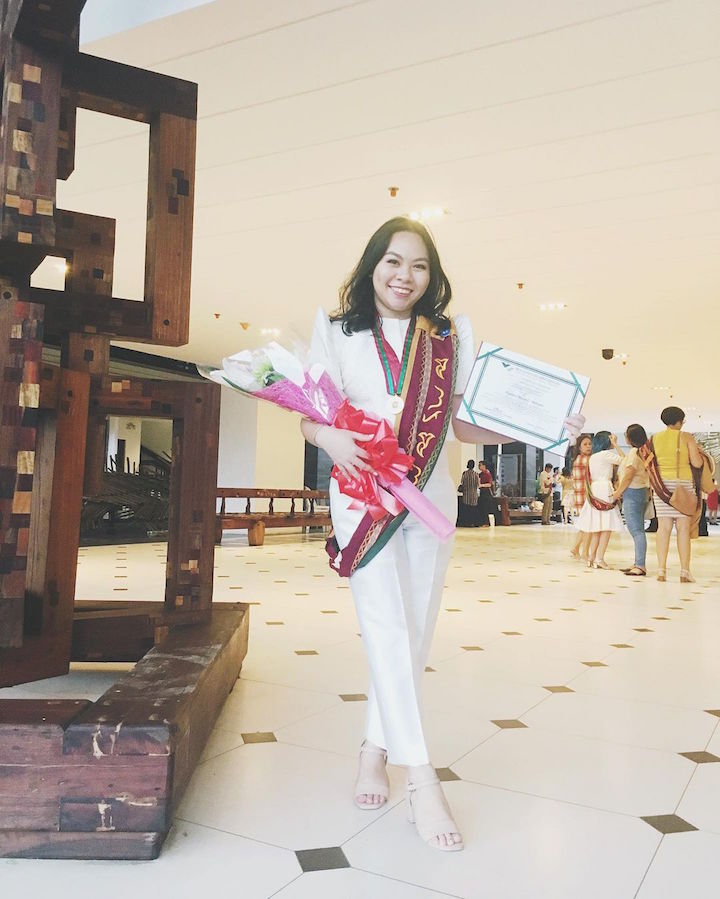 "It really wasn't ideal or healthy. So I knew I HAD to do something else that I can give my energy to, and I decided to give YouTube a go. Ever since then, I've felt more at balance with my life and it is true what they say that it's important to have other hobbies/passions outside of work. They keep you sane!"
ADVERTISEMENT - CONTINUE READING BELOW
Student tip: You don't always have to give your best.
While it may seem like an unpopular tip for students, Moira has lived by this belief throughout her college life. "The number one tip I love to give out is something I learned from my professor which is, 'Don't do your best. Because sometimes, your best is not enough. Instead, do what is necessary.'"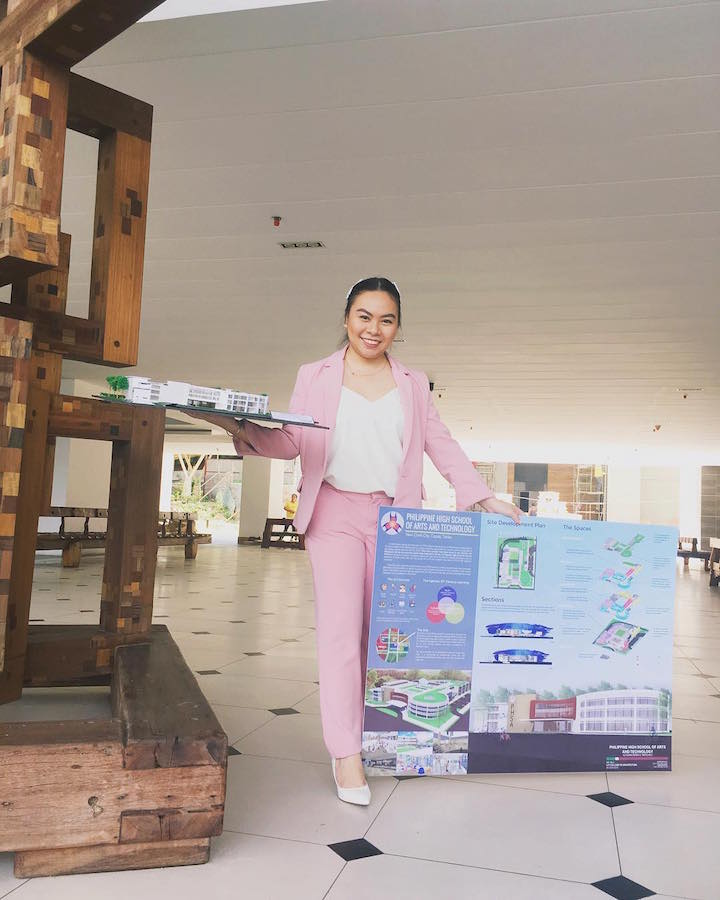 ADVERTISEMENT - CONTINUE READING BELOW
"You can't always be at your 110 percent in every school work because soon enough you won't have anything left to give. Always remember that it's okay to just do okay, and at the end of the day, it's all about having something that is finished, and not perfect."
***
CanB is finally here! If you're an aspiring writer, vlogger, artist, or kahit marami ka lang talagang time, submit your entries here and make your mark in the Candy community! Share your feels, show your skills. Don't worry—we won't judge. ;)