Features
It's Okay To Ask For Help Even When You Aren't Struggling As Much As The Next Person, Psychiatrist Says
As part of the #BreakTheStigma campaign, mental health experts and advocates say there is nothing wrong with asking for and needing help.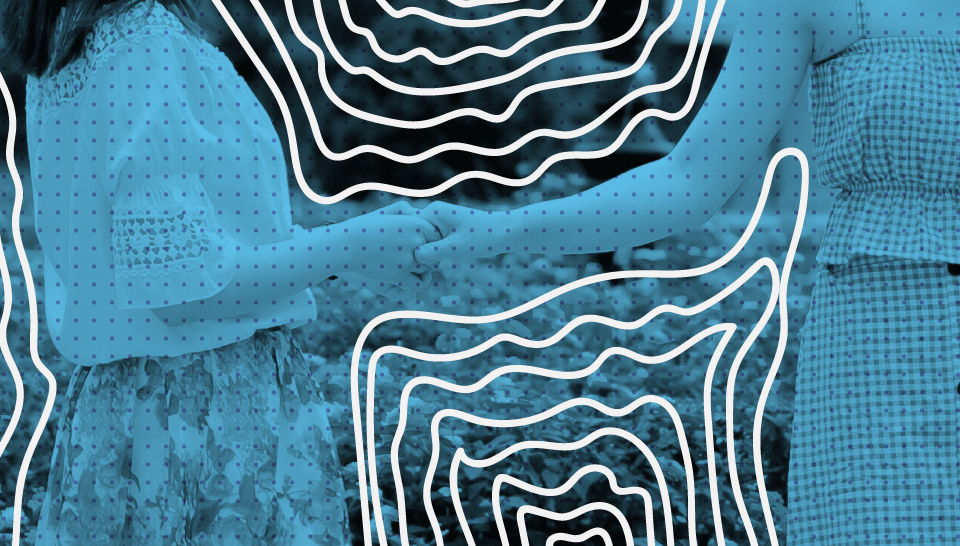 IMAGE pexels.com
Nowadays, people are more empowered to open up about their struggles with mental health. It helps to have an accessible platform like social media as another avenue for self-expression. We can easily put across our thoughts or get in touch with other people for help. Despite this, many are still misinformed or uneducated about issues pertaining to our mental well-being. There's still plenty of ground to cover when it comes to dismantling the stigma surrounding mental health.
One effort that aims to break that stigma is the recent mental health conference organized by Upjohn, a division of Pfizer, held in Makati City on October 17. The conference aims to start conversations on mental health by inviting experts and advocates alike to discuss accurate and pertinent data, provide expert advice, as well as share their own thoughts about the current state of mental health in the country.
By the numbers
Depression and anxiety are two of the most common mental health conditions experienced by people around the world. In the country, 3.3 million Filipinos—that's 3.3 percent of the total population—suffer from depressive disorders, while 3.1 million or 3.1 percent of the total population suffer from anxiety disorders.
ADVERTISEMENT - CONTINUE READING BELOW
CONTINUE READING BELOW
Recommended Videos
ADVERTISEMENT - CONTINUE READING BELOW
In 2012, there were 2,558 reported suicide cases and 8 in 10 of the reported cases were among males. Young adults and teenagers aged 15 to 23 years old have the highest risk for suicide. In the Philippines, the suicide rate in 2012 was at 2.9 per 100,000 Filipinos, the lowest rate among the ASEAN countries.
Currently, there are around 101 million Filipinos, but only 700 of which are registered psychiatrists and 1,000 are psychiatric nurses. For every 100,000 Filipinos, there are only two mental health workers available to attend to them.
Additionally, only 5 percent of the Department of Health's budget is allocated for mental health. But now that the Republic Act No. 11036, also known as the Mental Health Law, has been signed into law, Filipinos look forward to a more accessible and comprehensive mental health program. 
#BreakTheStigma
Talking about how we felt nervous and restless in school isn't exactly as easy as telling someone we caught a cold. Compared to colds, feeling nervous doesn't necessarily have any immediate physical manifestations that are easily observable by someone else, which is why people struggle to accept it as a symptom of an impending health concern.
ADVERTISEMENT - CONTINUE READING BELOW
For Riyan Portuguez of Mental Health PH, a nonprofit organization geared towards fostering a mentally healthy community especially through social media and digital technology, people seem to associate the term "mental health" with its negative aspects, which further engraves the stigma surrounding the topic. Consequently, many who struggle with mental health concerns find it difficult to open up for fear of being seen as weak. Riyan shares, however, that asking for help and talking about their struggles actually take a lot of courage to do.
ADVERTISEMENT - CONTINUE READING BELOW
For Janna Pulido, also of Mental Health PH, the biggest misconception she noticed about mental health is that people used to think that only girls are allowed to have problems and ask for help because only girls are "allowed to cry." Now, however, she's observed that people are starting to forgo the false impression as more and more men have started to come forward for help. 
ADVERTISEMENT - CONTINUE READING BELOW
Riyan also stresses that it's okay to talk about your problems. As family members or friends of people who experience mental health issues, we must also be open to initiate the conversation and reach out to them to let them know that it's safe to confide and ask for help from you.
What can we do when a peer opens up to us about their struggles with mental health?
According to Dr. Robert Buenaventura, a psychiatrist and a life fellow at the Philippine Psychiatric Association, even those who might not be clinically diagnosed with mental health conditions experience daily struggles with mental health. Despite the absence of diagnosis, however, people shouldn't be discouraged to ask for professional help. He says, "Not all of us will have mental health disorders, but some of us will have mental health concerns, and these are individuals who may benefit from seeking professional consultation as well."
ADVERTISEMENT - CONTINUE READING BELOW
When a peer opens up about their struggle with mental health, our primary response would be to help. Despite having good intentions, our idea of help might not always be effective and may actually be doing the opposite. During the mental health conference, we asked Dr. Buenaventura for guidelines on how to effectively express support for fellow students.
Encourage them to seek counseling within your school.
"What we recommend to schools would be two things. Number one, there should be a guidance counseling office," Dr. Buenaventura shares. According to him, however, not all schools may have the means to hire full-time guidance counselors who can provide immediate help to students in need. "Ang second recommendation namin is to develop a peer-counseling service. Students, young adults, and teenagers usually prefer to talk to peers. So you select a group of individuals who are compassionate and empathetic, and train them. They're not going to be the full-time counselors, but they can do the initial steps."
ADVERTISEMENT - CONTINUE READING BELOW
Let your peer know you're open to listening to them when they're ready to share their problems.
Dr. Buenaventura emphasizes the importance of peer support. "Usually, young adults would prefer or are more open to talking to close friends." He says that, oftentimes, having someone who's willing to listen to you without judgement is already comforting to know. "What I often teach my students is the process of psychological first aid. The first step is reflective listening. They don't need to provide constructive advice. You can simply listen to the person, because oftentimes, we just need to be able to vent."
If you or anyone you know is struggling with depression, suicidal thoughts, and other mental health concerns, here are some important numbers and websites in the Philippines:
Crisis Line (for free, non-judgmental, and anonymous telephone counseling):
Landline: (02) 893-7603
Globe Duo: 0917-800-1123 / 0917-506-7314
Sun Double Unlimited: 0922-893-8944 / 0922-346-8776
ADVERTISEMENT - CONTINUE READING BELOW
National Center for Mental Health Crisis Hotline:
(02) 989-USAP (989-8727)
0917-899-USAP (0917-899-8727)
Center for Family Ministries (for spiritual counseling):
Landline: (02) 426-4289 to 92
Ateneo Bulatao Center:
Landine: (02) 426-5982
E-mail: bulataocenter.ls@ateneo.edu
Online resources for mental health and suicide prevention:
Here's the story behind FASH.
Time to unwind with 1/2 of the Gaya sa Pelikula love team.
Everyone has gone digital.
She's playing the role of Star Vixen!
I didn't know I needed this until it came out...
They share tips and stories of their ups and downs to motivate you throughout the process.
Bookmark these fashion formulas to make the most of your one-piece swimsuits all year round!
Put these titles on your watch-list.
A capsule coffee machine for P2,999? Sulit!
It takes five people to make one!
See how this homeowner carved out an office space in his tiny bedroom!
From The Candy Bulletin Community