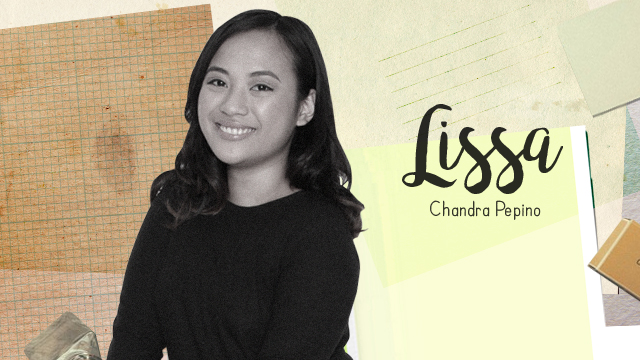 Chandra is 20 years old, a graduate of Ateneo de Manila University, and a writer for Candy Magazine and Real Living online. She writes to heal herself, not from pain, but from curiosity—the world is mad and cold, but writing warms her soul. You will find her nose buried in the works of Chuck Palahniuk and Haruki Murakami, but in real life, her loved ones are her muses. Lissa is, in a lot of ways, Chandra's twin, and yet her polar opposite: she is impulsive, introverted, and very, very hard on herself. But Lissa is also loyal to her friends, and when she finally falls in love, you'll find that she falls hard and fast. If you ever see Chandra in person, say hello. She'd love to have coffee with you. Conversations are her favorite.




When she's not taking three-hour naps, watching makeup vlogs, or drowning in microscope slides of 48-hour chick embryos, Gaby spends her downtime with her jammies on and her nose in a book. As a self-confessed bibliophile, reading has always been her first love, and it's been that way for as long as she can remember. It started as an addiction to Dr. Seuss' Bartholomew and the Oobleck when she was barely three years old, and it has grown into a fervent love for the written word. In fact, it's from her favorite book, The Remains of the Day by Kazuo Ishiguro, that she gets the inspiration to write about someone so radically different from her: Rae. Writing each chapter as the soft-spoken, sensitive Rae is a challenge for someone as effervescent as Gaby, but she takes it the way she does an impossible Embryology exam: with a prayer, a lot of verve, and the excitement of venturing into the unknown.
ADVERTISEMENT - CONTINUE READING BELOW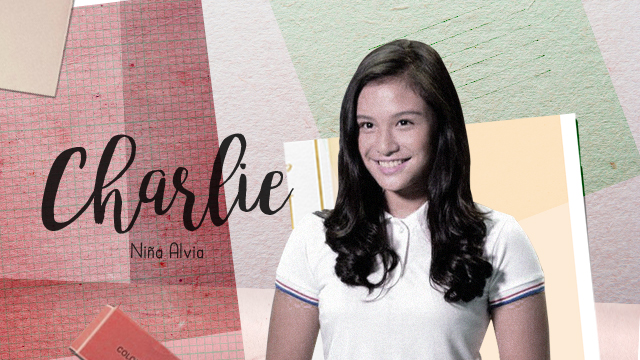 Eighteen-year-old Niña was never a Team Captain, nor was she a part of any National Team (spoiler alert!), but her world revolves around sports. Now she lives vicariously through the character of Charlie, tackling issues such as teenage angst and struggling with change. Niña is a Sport Studies major in UP Diliman, and may look familiar to UAAP fans as this season's Courtside Reporter for UP. Aside from writing quick reports about the UAAP games, she blogs about her personal musings along with her sartorial attempts on ninaalvia.blogspot.com. Her favorite writers are Margaret Zhang, a blogger, and J.K. Rowling.




As a former member of the Candy Council of Cool, Joanna is no stranger to writing for Candy Magazine. Inspired by fleeting expressions, old photographs, song lyrics, and illustrations, she started writing on a private blog at the age of 14. While it started off as a hobby, the daily practice of writing short fiction turned into a full-blown passion. Aside from writing, she owns a bar named Walrus, works in events, and is a travel junkie! Frequently found soaking up the Philippines' beaches, her next travel dream is to hike in the Himalayas and backpack across Mongolia on horseback.
ADVERTISEMENT - CONTINUE READING BELOW