Features
Marketing for Millennials
Whether it's on social media, your crush, or that coveted internship!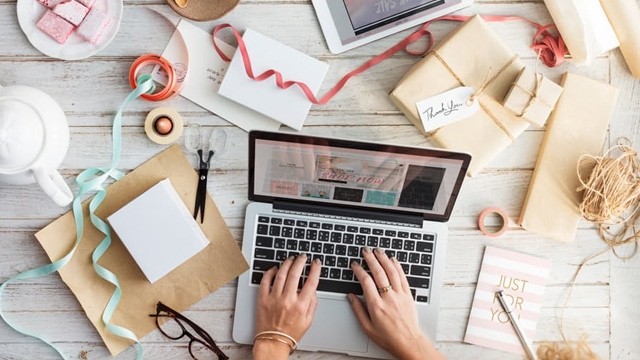 IMAGE pexels.com
The Ateneo Junior Marketing Association recently hosted Marketing Camp 2017—Marketing for Millennials last February 18, 2017 in the Ateneo de Manila University. The one-day marketing seminar, designed to empower the youth, was attended by over a hundred high school students from various schools in Metro Manila. 
The event featured highly knowledgeable and renowned marketing professionals who shared their expertise to the participants. Other than that, the participants were also given the opportunity to experience group dynamics, workshops, and a marketing case study.
For the Candy Girls out there who weren't able to attend the event, here is a rundown of all the marketing tips that might come in handy especially for us millennials!
Marketing yourself through social media.
From the trendy accounts we follow on Snapchat to the meticulously placed hashtags on Twitter, every single detail of what we show on social media adds up to our very own personal brand. Take for example, the Kardashians. Not only have the Kardashians solidified their status as a household name with 12 seasons of their hit reality TV show (and counting), but they have also built formidable business ventures in fashion, beauty, and even tech!
ADVERTISEMENT - CONTINUE READING BELOW
The Kardashians are a prime example of a brand that never fails to evolve and keep us on our toes yet stays distinct and loyal to their brand. Whether you hate them or you love them, we can never stop talking about them!
CONTINUE READING BELOW
Recommended Videos
Marketing yourself to your crush.
If there's anything I've learned from speakers during Marketing Camp 2017, it would definitely be to take care of your brand image. Are you the funny girl? Sporty girl? Artsy girl? Or all those girls rolled into one? Whichever persona you choose to take on in the midst of your crush, there's nothing wrong with simply being yourself—being yourself is the most authentic you can get! After all, your truest self is your best self (and someone will surely take notice)!
Marketing yourself for an internship.
In a time and age where we no longer go online because we basically live online, it's easy to forget that the "reactions" that truly matter do not only occur at the touch of a button on Facebook. First impressions, of the IRL variety, matter more than we think. Take for example, the illustrious internship you've been dying to apply for! Standing out from dozens of other applicants and making a good first impression is no easy feat! But with a few marketing strategies, it may not actually be as hard as it may seem. Dressed in your chicest, smart casual ensemble, with your back straight and head held up high, brimming with confidence, a stellar resume in hand, and a smile to boot, you'll be sure to land that internship!
ADVERTISEMENT - CONTINUE READING BELOW
Whenever someone asks you how fashion and travel bloggers amass their social media empires or how an allegedly talentless family like the Kardashians become so famous, simply put, the power of marketing is the answer! Always remember that behind every aesthetically curated Instagram feed is a marketing savvy millennial.
All these and more from Marketing Camp 2017—Marketing for Millennials! Be sure to catch the next instalment of Marketing Camp next year!
He majored in Civil Engineering and wants to build a big home for his family.
As well as students of state colleges and vocational schools.
Maybe get one for yourself, too?
Looks like Anthony Bridgerton will be the focal point of the new season.
Need a bit more scandal and intrigue in your life?
The four universities have released a joint statement.
Yes, a mainstream romance about two Filipinas falling in love. And it's really good.
Find out what the universe has to say about you.
Some started with zero entrepreneurial experience and knowledge!
Red wine in a scented candle? *Adds to cart*
Is Pepe Herrera Toni Gonzaga's leading man?
In this episode of Made It, Nina talks about starting a business as a college student and eventually growing her brand into what it is now.
From The Candy Bulletin Community