Features
Let's Talk Teenage Pregnancy
Some do it as early as 11 or 12 years old.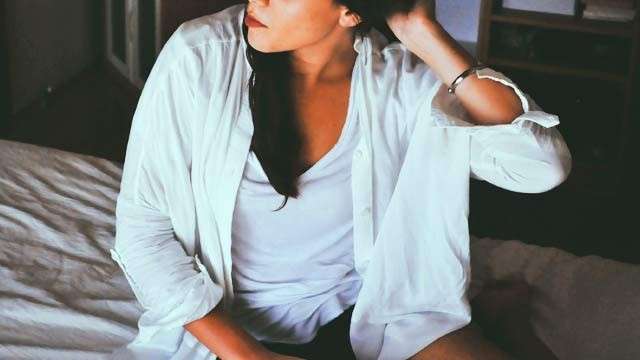 IMAGE Unsplash
If there's anything positive to come out of this ongoing battle for the temporary restraining order (TRO) for birth control pills in the Philippines to be lifted, it's the people concerned about the reproductive health coming together for a good cause. Case in point, #TH4RH and #ImplementRH. It's a weekly gathering of everyone concerned about the cause on Twitter every Thursdays to talk about different topics.
ADVERTISEMENT - CONTINUE READING BELOW
Last August 31, the topic was about teenage pregnancy. Did you know that according to the National Demographic and Health Survey 2013, 10% of young Filipino women (15-19 years old) is already a mother or pregnant with their first child? This is just one of the many reasons why the said topic was chosen for this movement's first Twitter party of sorts.
It started with a call for real stories about teenage pregnancy. Sadly, but not surprisingly, a lot of the participants had a lot to share. Most causes in the thread were the following:
1. They don't have anything else to do.
ADVERTISEMENT - CONTINUE READING BELOW
2. Experimentation.
ADVERTISEMENT - CONTINUE READING BELOW
3. Lack of education. 
Aside from this, a lot of the posts were also leaning towards not having to be ashamed about knowing how your body works and knowing what's good for you. Here are some things to keep in mind if ever you get weird looks from anyone or get judged for your choices:
ADVERTISEMENT - CONTINUE READING BELOW
1. There's no shame in knowing what you want.
2. You decide what you get to do with your body. 
ADVERTISEMENT - CONTINUE READING BELOW
3. Knowing is half the battle.
Think Twitter is life, but reproductive health is lifer? Join the discussion about reproductive health on Thursdays by using the hashtags #TH4RH and #ImplementRH.
Truth is, you don't need to spend a lot to achieve the feed of your dreams or build your portfolio.
Now's your chance to give back.
What's 'savings?' We only know 'merch.'
Feel good by smelling good, without shelling out a big chunk of your allowance!
Ward of the bad juju with the auspicious color red and the happy mouse.
Geraldine is part of Candy Rookies 2020, a group of influential and aspirational college students handpicked to represent #GenerationCandy in the year to come.
Looking to sport the long-haired look?
It's actually not an either-or situation.
Here's a list of amazing, albeit fictional, personalities from another world that inspire us to be our authentic selves.
I will have to say that it is by far one the best decisions I have made in my whole life.