Pop Fiction author Kimberly Joy Villanueva is as happy as you are when she learned her book The Bet, which was originally published on Wattpad, was getting turned into a movie last year. "I thought it was a joke at first," she said. "I couldn't believe it! It felt like a dream but the amazing thing? It was real."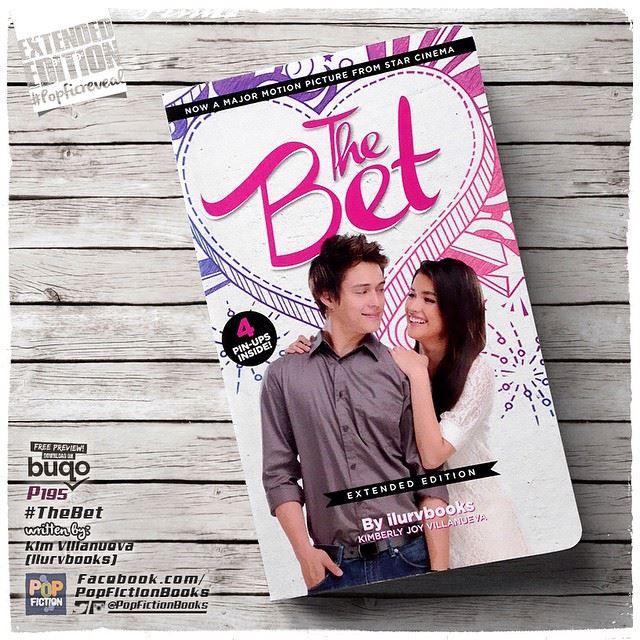 via Facebook.com (Pop Fiction)
ADVERTISEMENT - CONTINUE READING BELOW
Just last week, the movie adaptation Just the Way You Are which stars Liza Soberano and Enrique Gil was finally released in the country and Kim says she looking forward to watching it as well. We got to chat with this young author recently and she has a few words to tell you, Candy Girls, who want to get published too.
1 On the story changes they made for the movie:
I'm also an avid reader, and some of the books I read were adapted into movies, so I knew there would be alterations. Ate Bianca [Bernardino], author of She's Dating the Gangster, told me beforehand to be ready for the changes. So when it was my turn, I was like, "Bring it on!"
2 On the parts of her book she was most excited to see onscreen: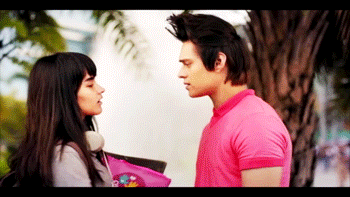 via shemaegomez.tumblr.com
ADVERTISEMENT - CONTINUE READING BELOW
I was excited to see Sophia's birthday party. And when I watched it on the big screen, it exceeded my expectation.
READ: Pop Fiction Book The Bet Will Star Enrique Gil and Liza Soberano
3 On her favorite moments from the movie:
My favorite scenes are the bathroom scene, where Sophia entered the bathroom while Drake was taking a shower; the confrontation scene, where Sophia found out about the bet; and the scene where they screamed, yelled, and shouted about their frustrations and the things that hurt them.
4 On Liza and Enrique giving life to her story's characters: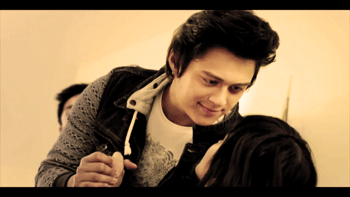 via shemaegomez.tumblr.com
ADVERTISEMENT - CONTINUE READING BELOW
They are so perfect! On and off cam, they have this undeniable chemistry. And while watching the movie, I was pointing at the screen every now and then, saying things like, "That is so Drake!", "That was how I imagined Sophia to react!" Even though I wrote the book, and I knew what would happen in the movie, I still felt the kilig all over again, cried a bucket of tears because OMG, I'm watching the story that only existed in my imagination, and laughed too many times I've lost count. I'm happy I can say I love the outcome of the movie.
5 On the tips she wants to share with the Candy Girls who want to publish their own books too:
If you want to write a book, you should start now. Don't just wait for inspiration, because you'll never know when it will arrive. Use your imagination. Remember, in your world, you're in control. You can do anything. Read a lot of books. Listen to music. Accept constructive criticism because they will help you improve your craft. And be patient. Everyone starts from scratch. If you really love to write and it is your passion, it shouldn't matter if you have thousands of readers or none. Be your own reader.
ADVERTISEMENT - CONTINUE READING BELOW
READ: 5 Pop Fiction Books To Read If You Loved She's Dating The Gangster
Revisit the story of Drake and Sophia with the exclusive extended edition release of Kim Villanueva's The Bet for only P195. Available nationwide in National Bookstore branches, convenience stores, and online via the Summit Newsstand, with digital copies available for download via Buqo.