Julia Barretto knows what she wants. 
At six years old, she knew that she wanted to become an actress like her distinguished aunts and parents. At 15, she knew that she had to join Star Magic as an up-and-coming artist to prove that she was more than her famous last name. At 23, she knew that she needed to prioritize her personal peace over that squeaky clean, perfect girl image she's been keeping all throughout her teens.
Julia hasn't always been that certain. After all, the actress has dealt with her fair share of heartbreaks, from struggling to reunite with her estranged father to dealing with countless bashers on social media. You'd think that it's downright impossible for an impressionable 20-something to stay grounded amidst those challenges while being in the spotlight, but Julia made it out alive with her dignity intact anyway.
Plus, she even emerged from it all as the winner.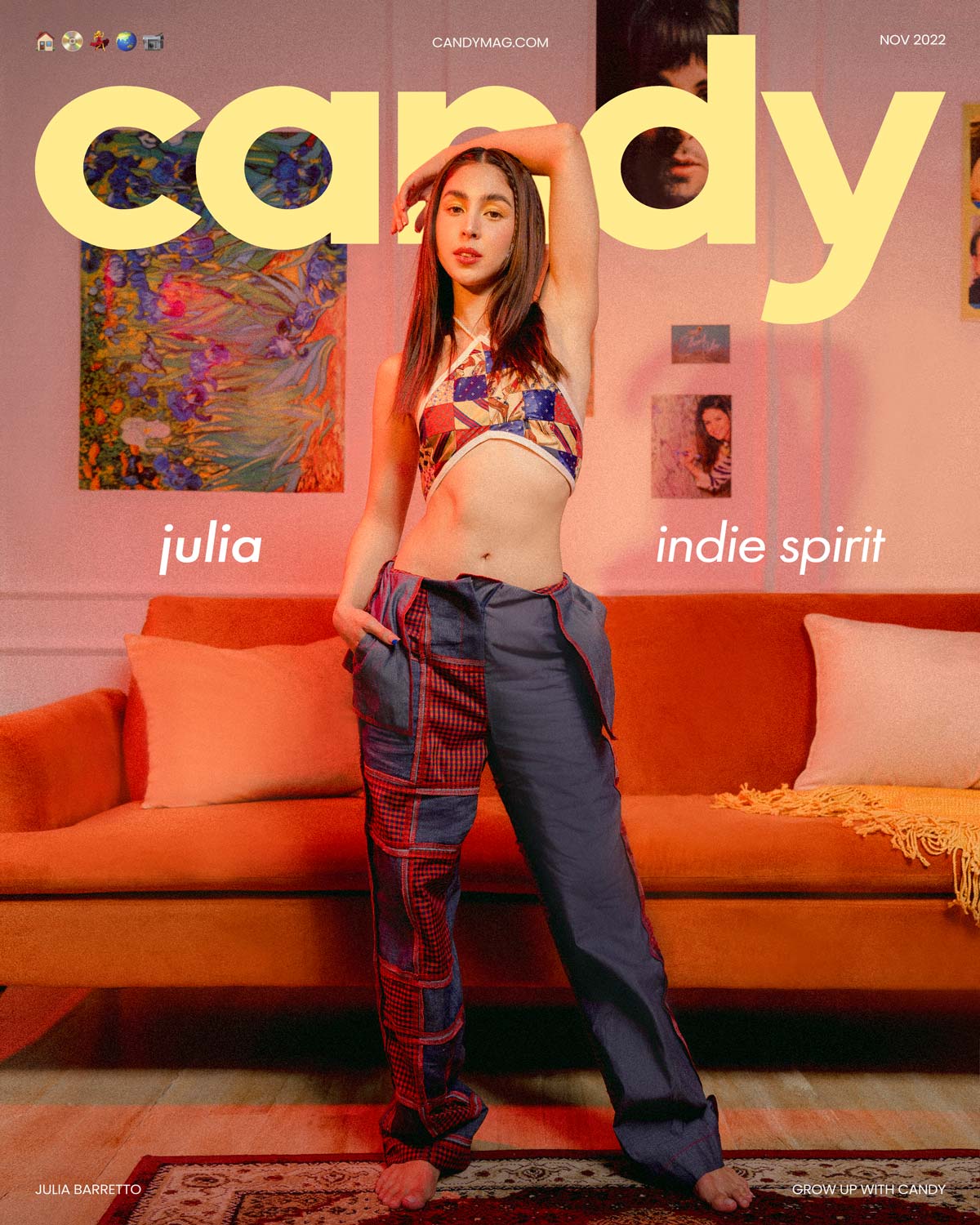 ADVERTISEMENT - CONTINUE READING BELOW
Julia Barretto for Candy November 2022
Letting It Come
Julia and I used to study at the same grade school. On my way to homeroom every morning, I would see her stand by the doorway of her sixth-grade classroom and watch fellow students stroll through the hallway. There would always be some sort of hushed, excited chatter whenever she was around. 
"Isn't she the daughter of Dennis and Marjorie?"
"I saw her on TV last night, that Palmolive commercial!"
"I think she was on Kokey, too!"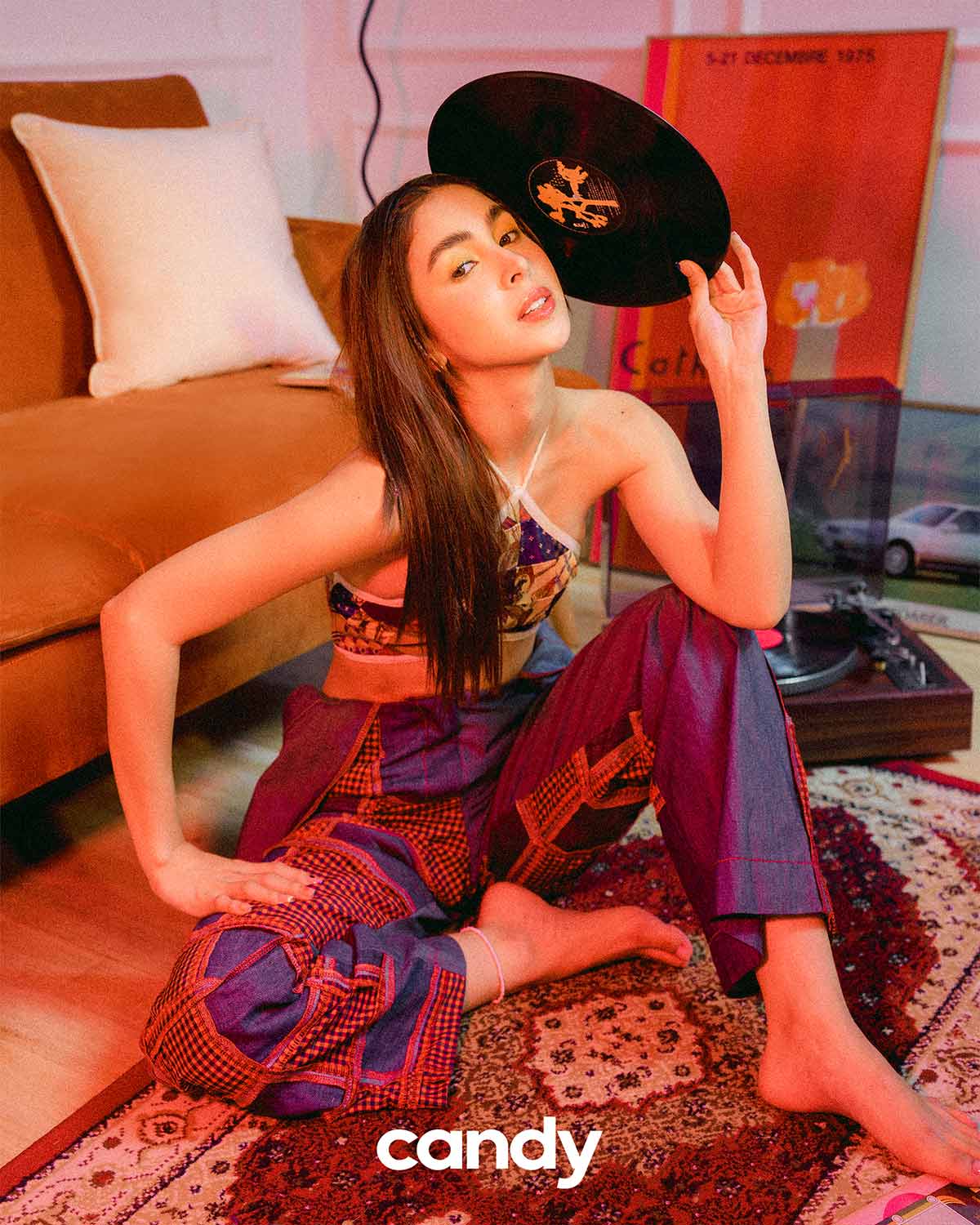 She was only around 12 years old at the time, known as the face of a tween shampoo line and the child star from Walang Kapalit, Kokey, and Palos. I didn't notice if she was bothered by all the whispers back then, but she always seemed shy and unassuming from afar, almost as if she didn't come from one of the country's biggest showbiz clans.
The next time I cross paths with her, I've just graduated from university and she's already a full-fledged artista. She's been in the industry for almost two decades now—and it definitely shows.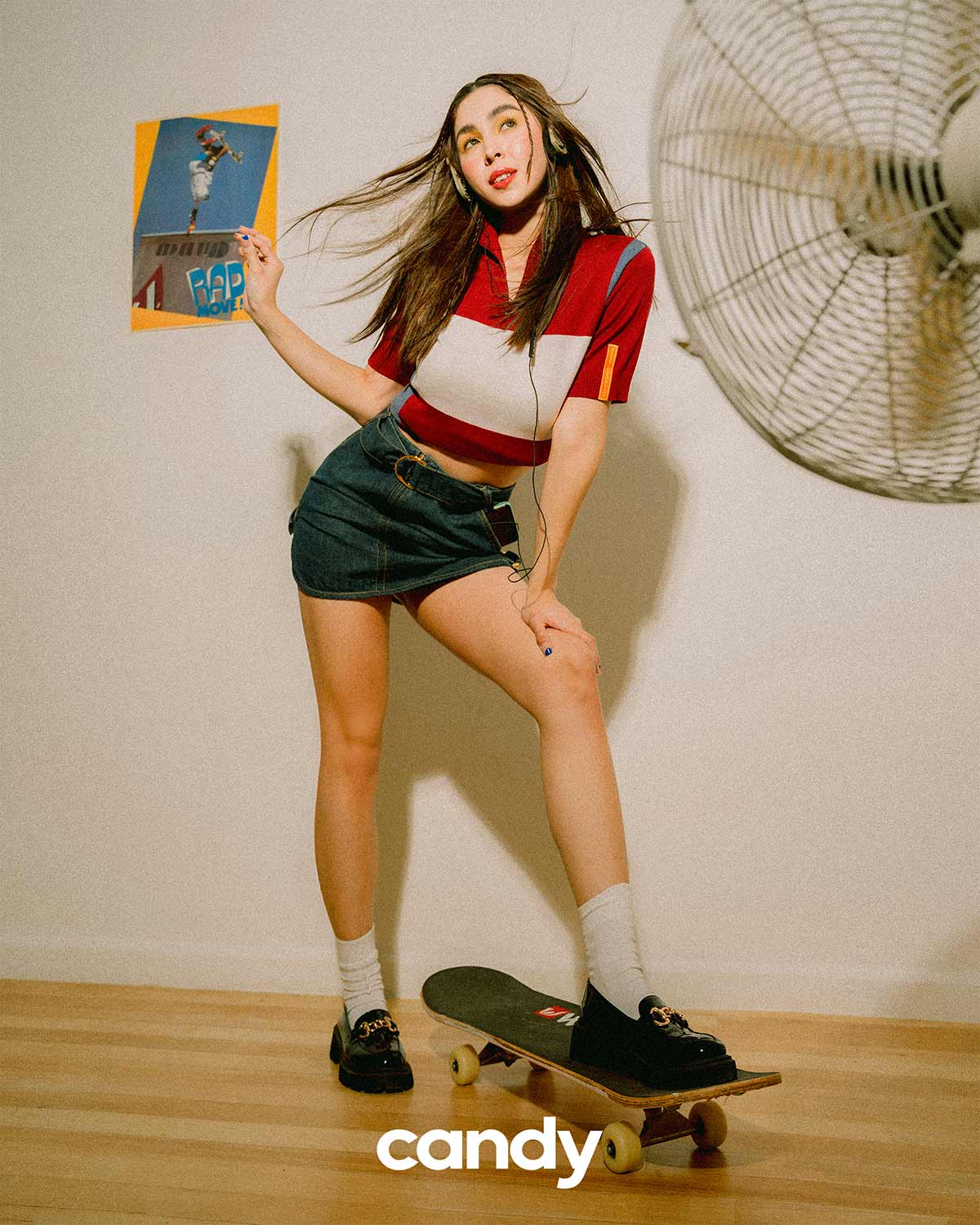 Micro Mini Skirt, DOLCE & GABBANA, nirvanacollective.co. 
She has a penchant for knowing all the right things to say in front of a rolling camera, and she barely needs any direction from the team to strike picture-perfect poses during our shoot. One moment, she's jamming to Olivia Rodrigo's "good 4 u" as a skater girl from the 2000s, and the next, she's playing with a vintage camera like a certified Tumblr blogger.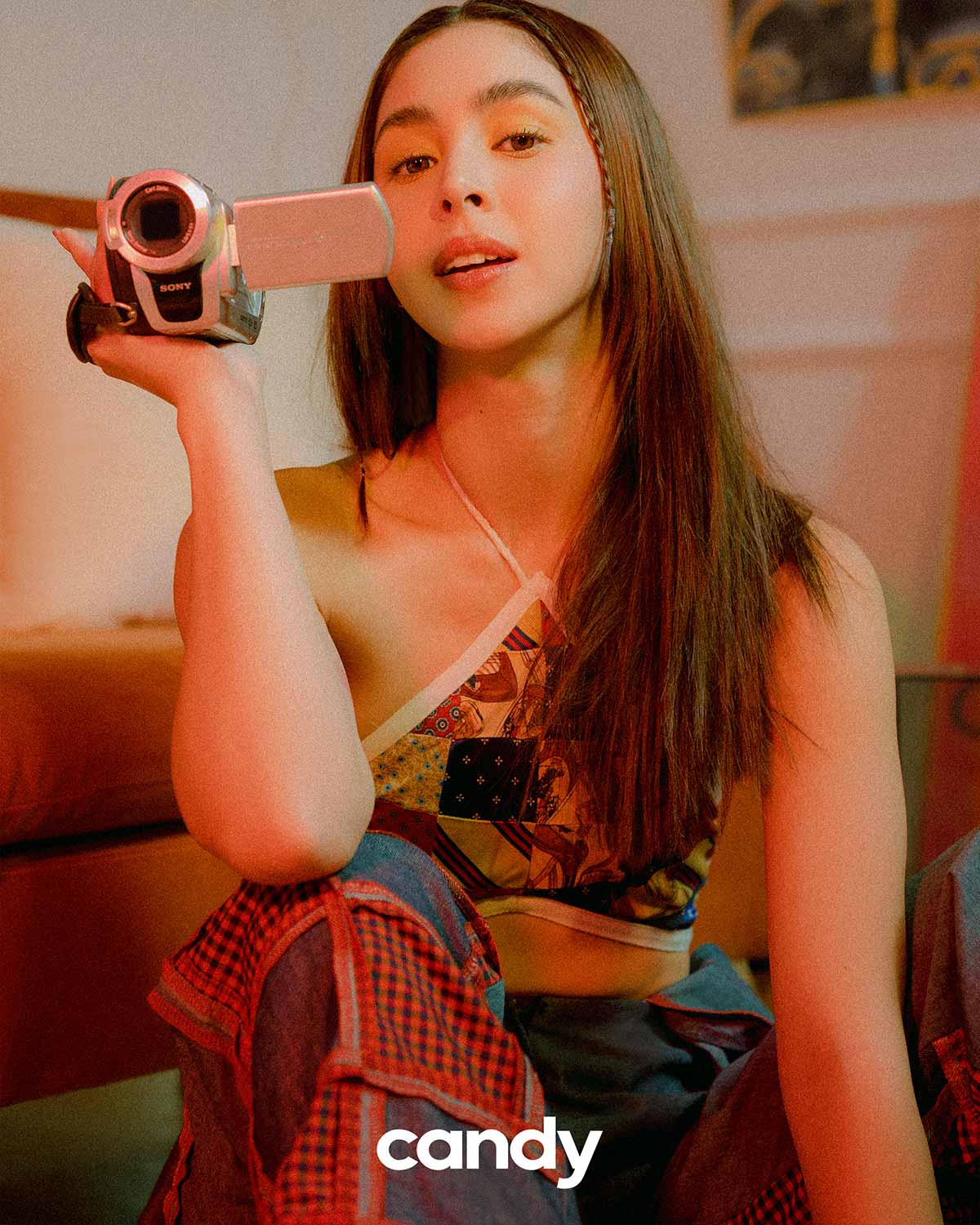 ADVERTISEMENT - CONTINUE READING BELOW
It doesn't take long for me to realize that Julia isn't just a showbiz heiress; she's born to be a celebrity. Later on, she would also tell me that following in her parents' footsteps came naturally to her. "I really do feel like [showbiz] is something that I found interest in at an early age, and I think it's because I was very exposed to the world very early on. All my family members would always take me to work," she divulges. "But more than anything, it's one of the few things that you really feel runs in your veins."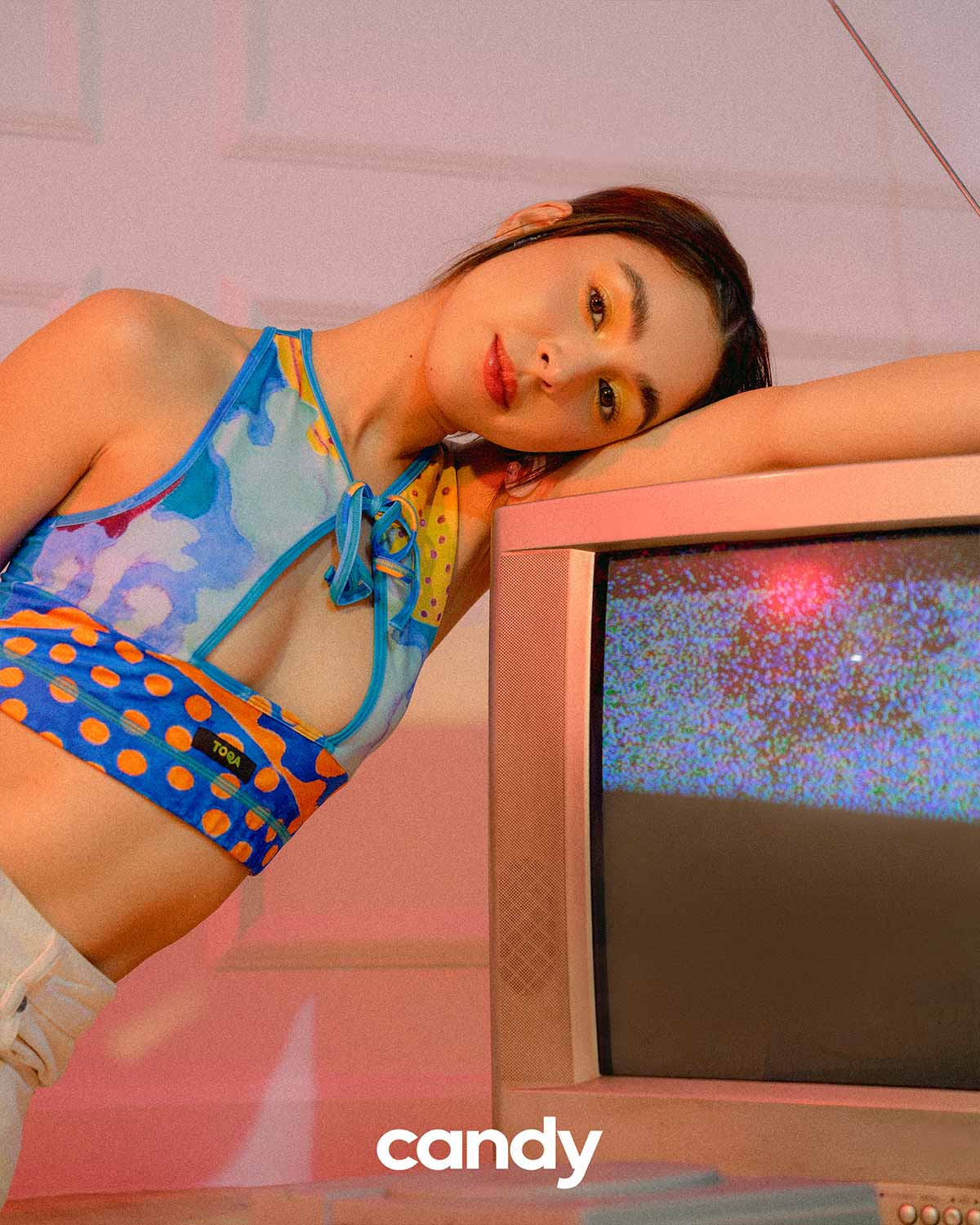 Although Julia appeared in commercials and local shows well before her teen years, she only got her first lead role when she was 16 years old. Coming at the heels of her Star Magic Circle launch, she made her official debut as an actress in Mira Bella alongside Enrique Gil and Sam Concepcion. What really catapulted her to fame, though, were her love team projects with her then-boyfriend Joshua Garcia.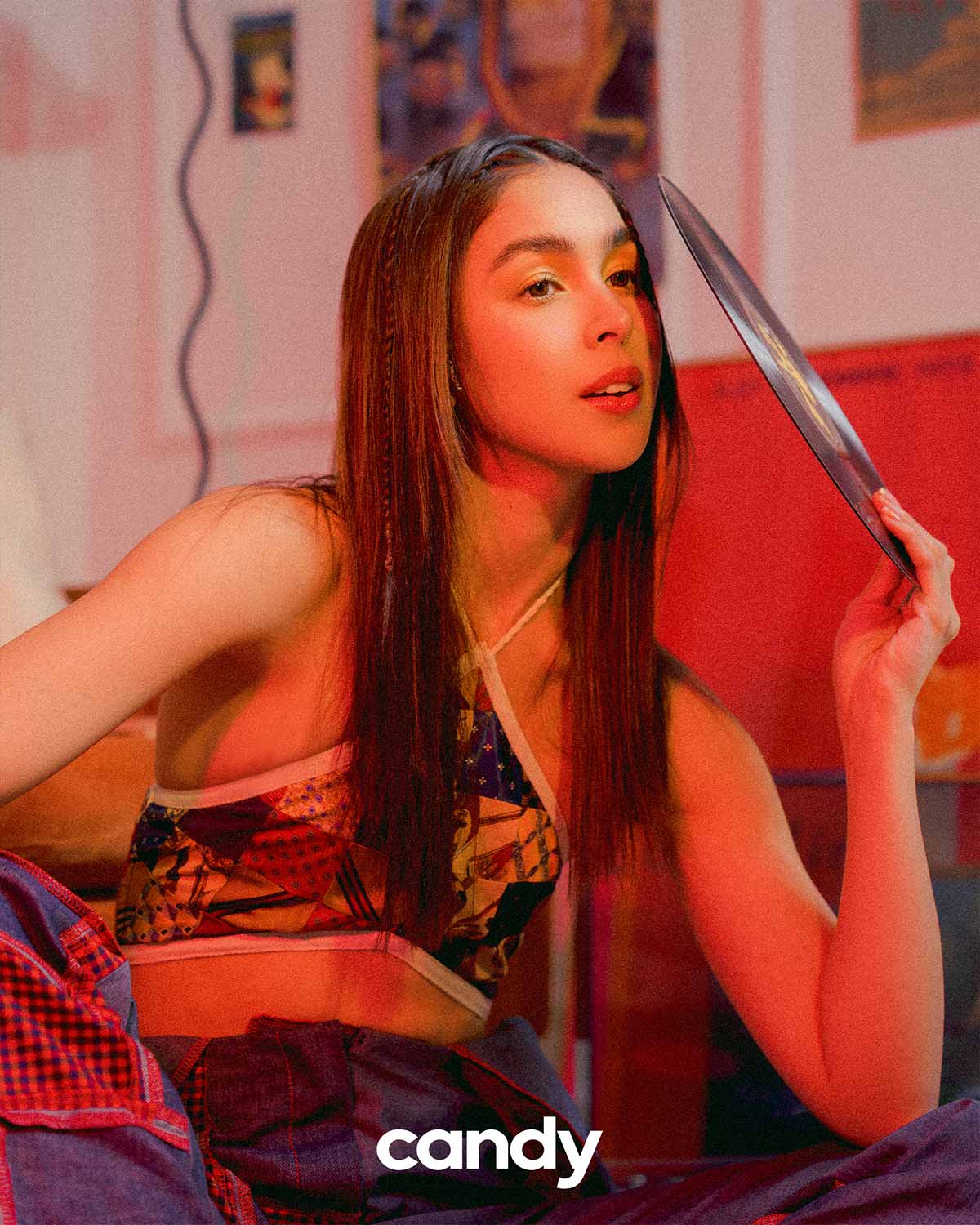 "I'm always grateful for the movie that I did called Love You to the Stars and Back and Vince and Kath and James. I think it really opened a lot of doors and opportunities for me," she recounts thoughtfully. Still, Julia remains as humble as ever.
"I was just hoping that people would give me a chance and I'm grateful for the chance that people gave me. I think that was a turning point in my life," she shares.
Letting It Be
Though reserved about her personal life, Julia's completely honest about her past struggles. She's open about the things she sacrificed to get to where she is now, like how she gave up a typical childhood for her first slice of fame.
ADVERTISEMENT - CONTINUE READING BELOW
"From the moment I was born, I didn't have a normal childhood. Given that a lot of my family members were under the spotlight, the moment you're born, you're [also] under the spotlight," she recalls.
"It's not something you can hide from or escape from. People always know of you and your family," she adds.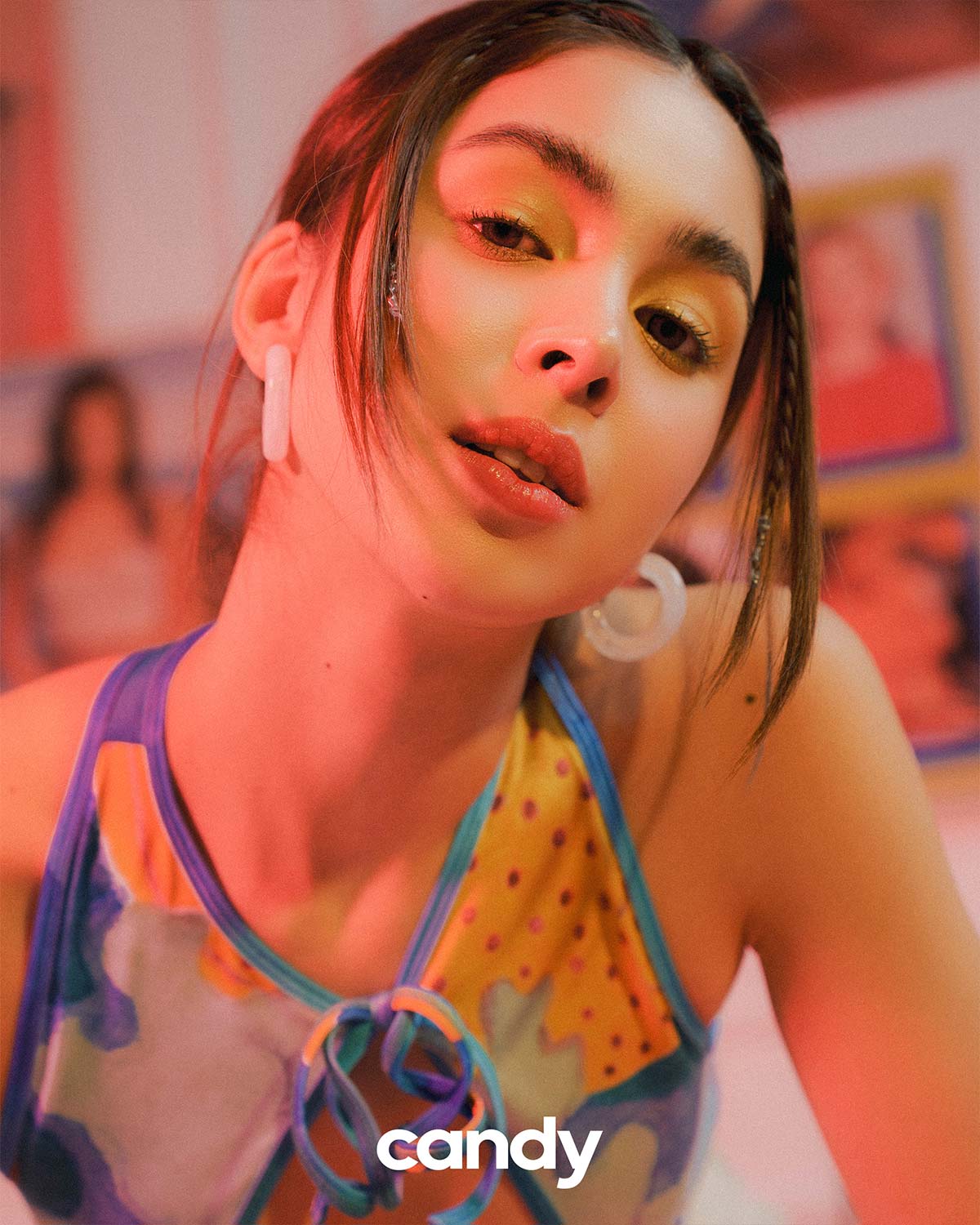 Julia also openly acknowledges the privileges that come with being a Barretto. According to her, however, a famous last name can only take you so far in a cutthroat industry like show business. She explains, "As early as six years old, I knew I wanted to be an actress. I'm just blessed that I had family members who really opened those doors for me. But siyempre, from then on, hard work is what's needed to really last long [in showbiz], and love and passion for what you do."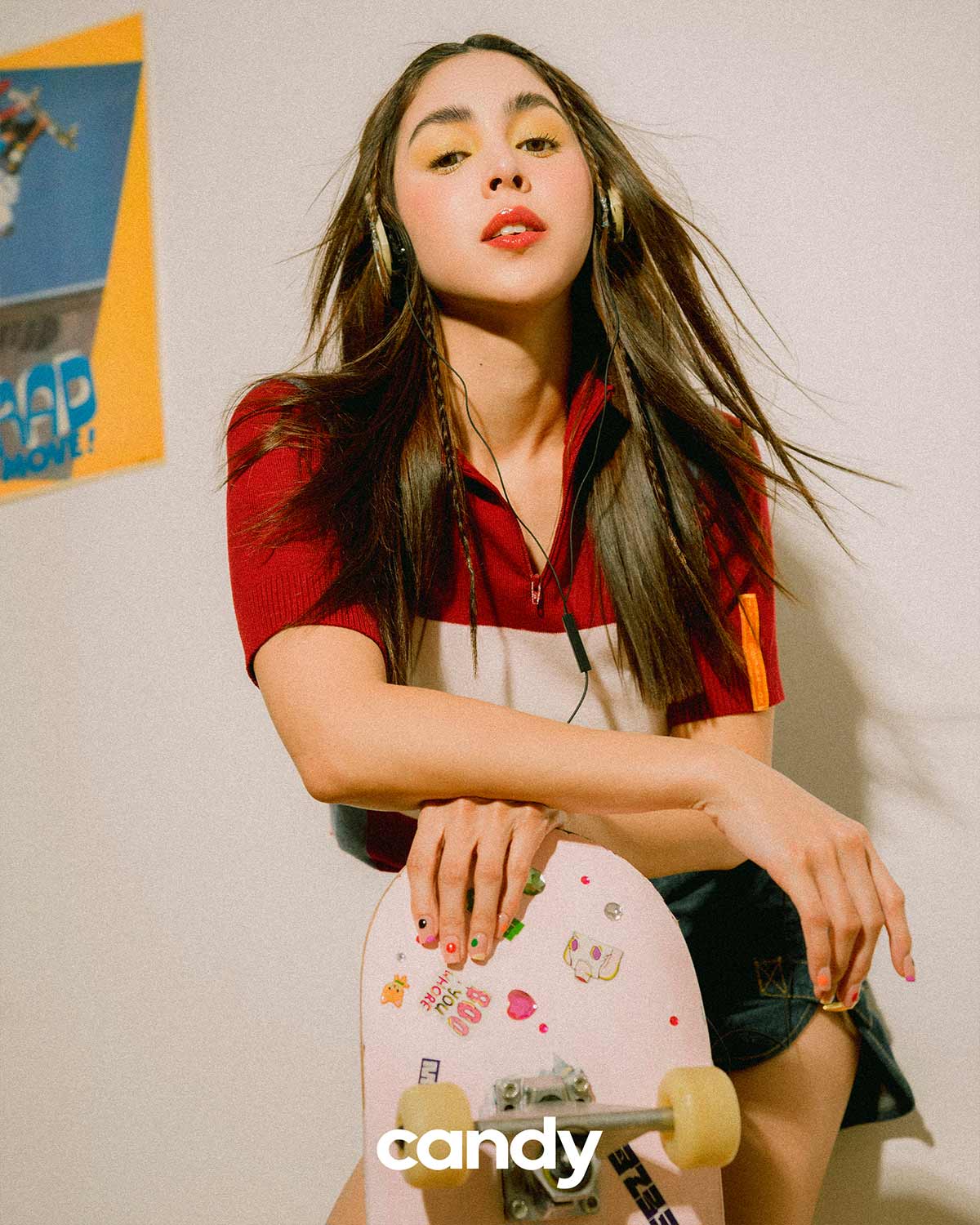 That said, Julia still had to put in the effort and carve her own path in the industry. Like many young stars, she also experienced rejection and harsh criticism from casting directors and random strangers on the internet. She even admits that there was a time when bashers got the best of her. 
"When you put yourself in an industry like this, I feel like your world opens up to a lot of things and then you're forced to just mature and grow up at such a young age," she says. "[Showbiz is] a difficult world to be in, just in general. You have to be tough and you have to be strong to be able to withstand anything that may come your way."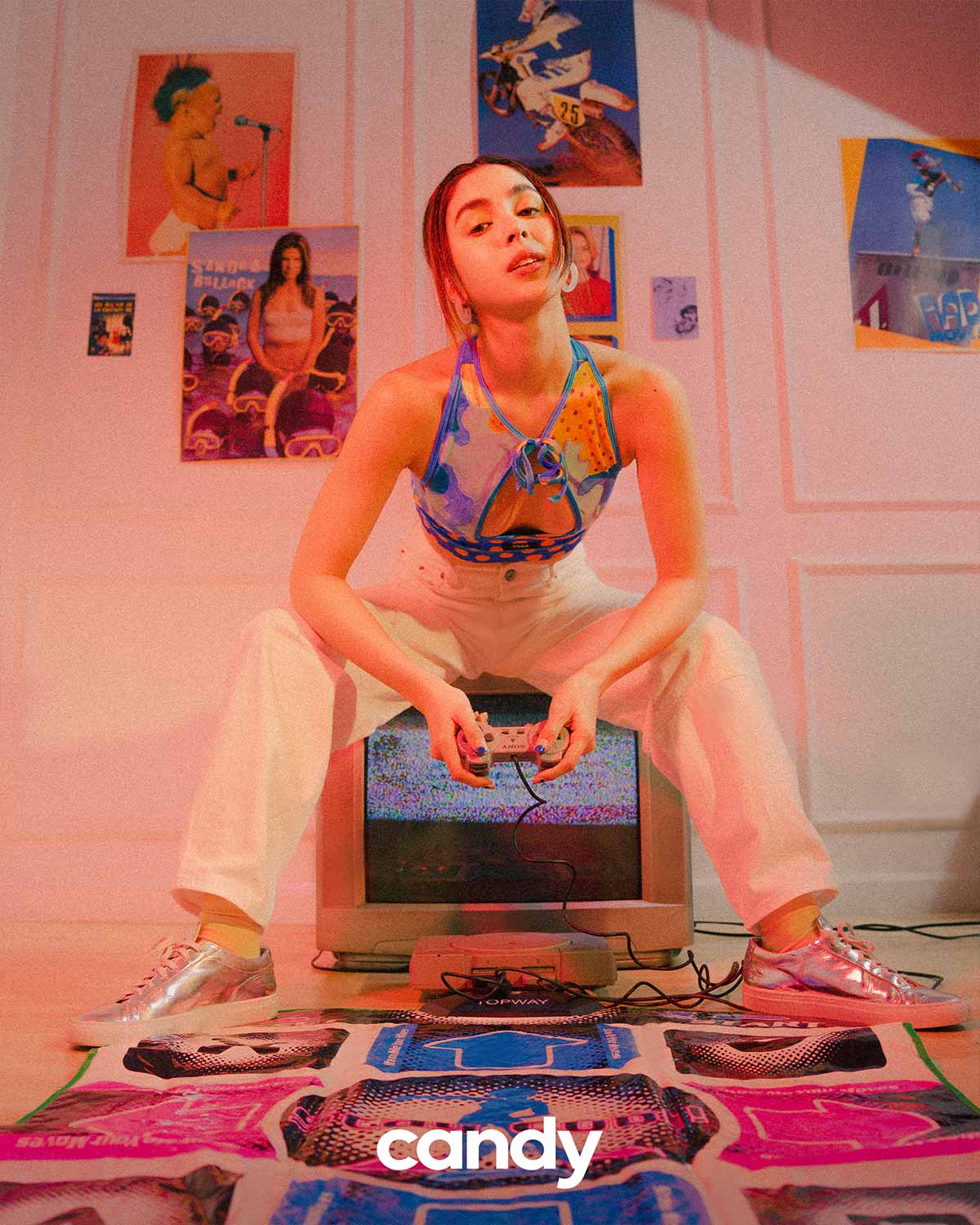 ADVERTISEMENT - CONTINUE READING BELOW
Blue Top, TOQA, toqa.tv. White pants, GANNI, ganni.com. Silver sneakers, COMMON PROJECT, nirvanacollective.co.
Even now that Julia feels a lot more self-assured, she continues to doubt her place in the industry. On bad days, she would go home feeling dejected; but on her worst, she would consider leaving all the fame behind entirely. "There's politics in all types of industries. So you just have to know who you are and what you want just so you don't lose yourself in the process," she says.
"It happens to me very frequently," she admits. "It's easier to walk away and to give up when you're sad and disappointed."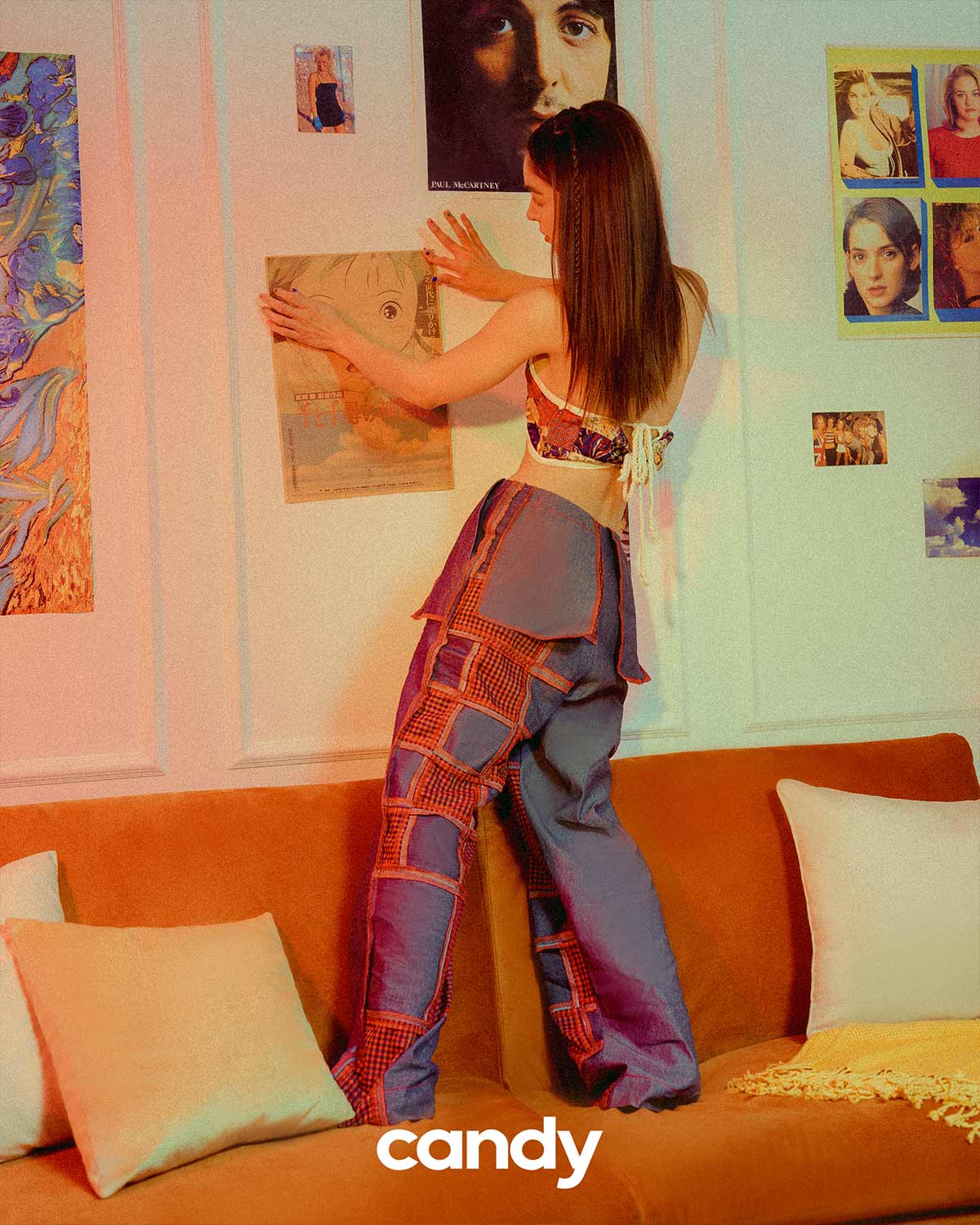 Despite all those difficulties, Julia's committed to staying true to her one and only passion: telling stories through acting. More than being the reason behind her stardom, her love for the craft is what motivates her to get up every morning and overcome stumbling blocks with a smile.
"That's the thing about the things you love. You find your way back to it, you look for it, and you're always searching for it. And I think that's the case with my love for what I do and the love I have for acting. Even if I wanna give up, I look for it, my body looks for it," she says.
Letting It Go
There will always be new problems to deal with, but Julia already knows how to choose her battles. She's no longer losing sleep over what people say about her on social media, not when she has a homegrown business to run and her own house to look after.
"When you experience and encounter real-life problems and then you encounter bashing, you don't get affected anymore because you realize that social media is not real life. Bashing becomes petty at some point because you're old enough and you're encountering real-life, adult problems," she says.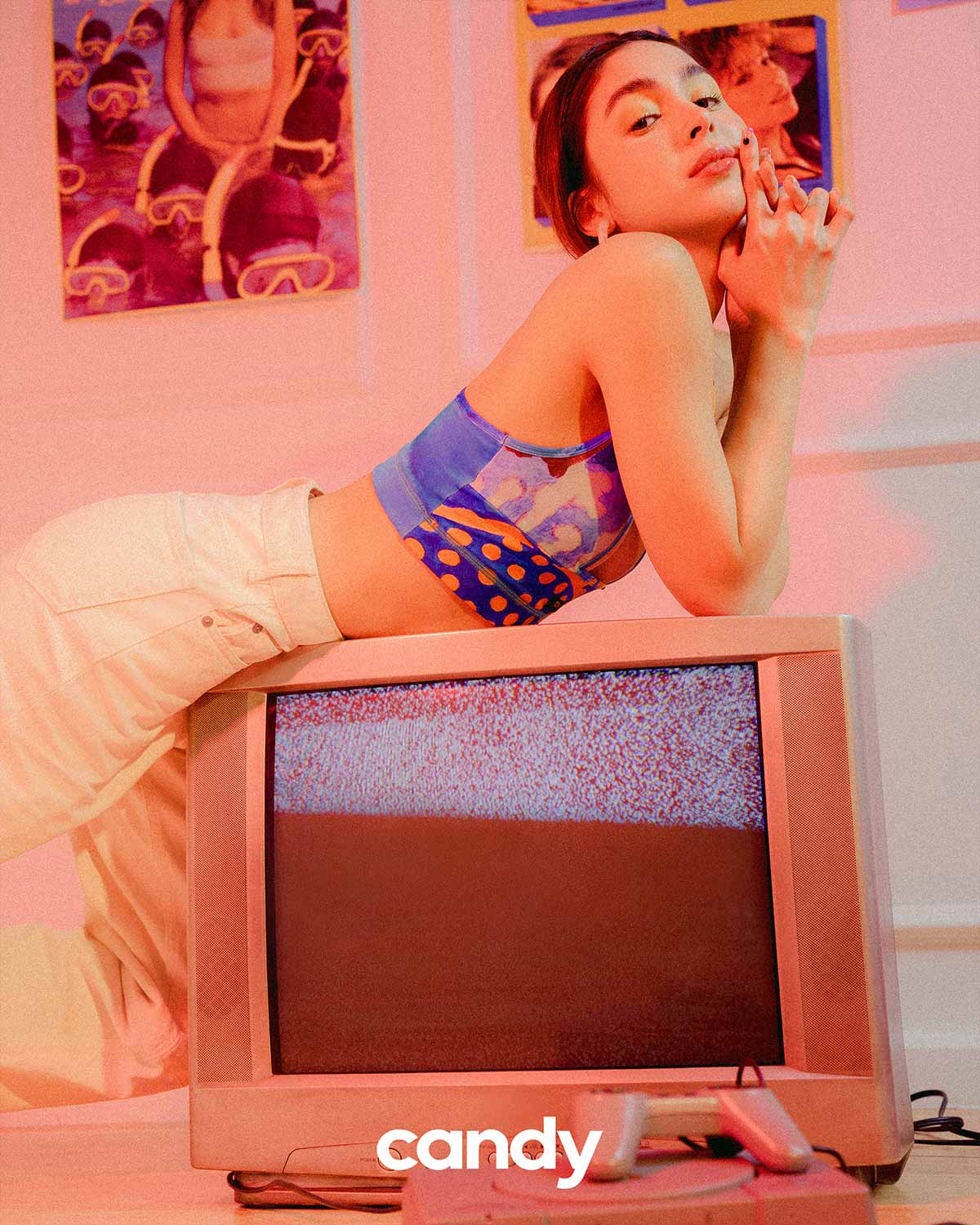 ADVERTISEMENT - CONTINUE READING BELOW
That's exactly who Julia is behind her movie star smile and fancy acting credits—a real-life adult. Just like any other regular person, she's only focused on things that are actually in line with her values, whether that's acting her heart out on set or practicing yoga at home.
"The moments that I feel proud of myself [are] not as an artista, but I think as a person. I think I'm proud because I follow my dreams and I don't give up on my dreams," she shares. "I'm proud because [I'm] now at a point of my career [where] I have control over the scripts that I believe in and the materials that I wanna do."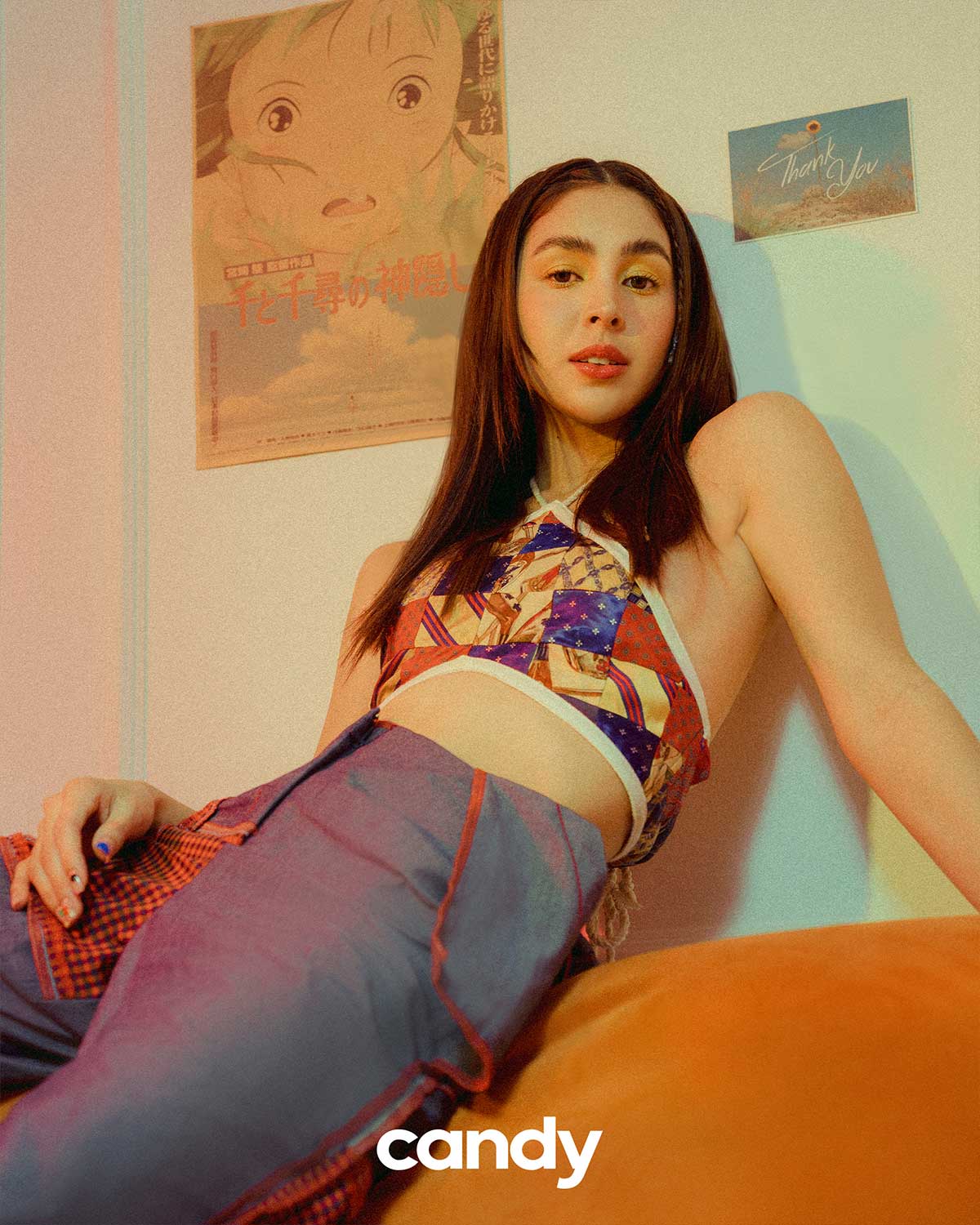 Halter Crop Top, Checkered Denim Pants both STEPH VERANO, stephverano.com. 
Now an award-winning actress at 25, Julia's the happiest she's ever been. All the hardships she encountered have allowed her to realize that experience really is the best teacher, unpleasant and bitter as it may be. Wise beyond her years, Julia has already learned to make peace with that reality, and with herself in doing so.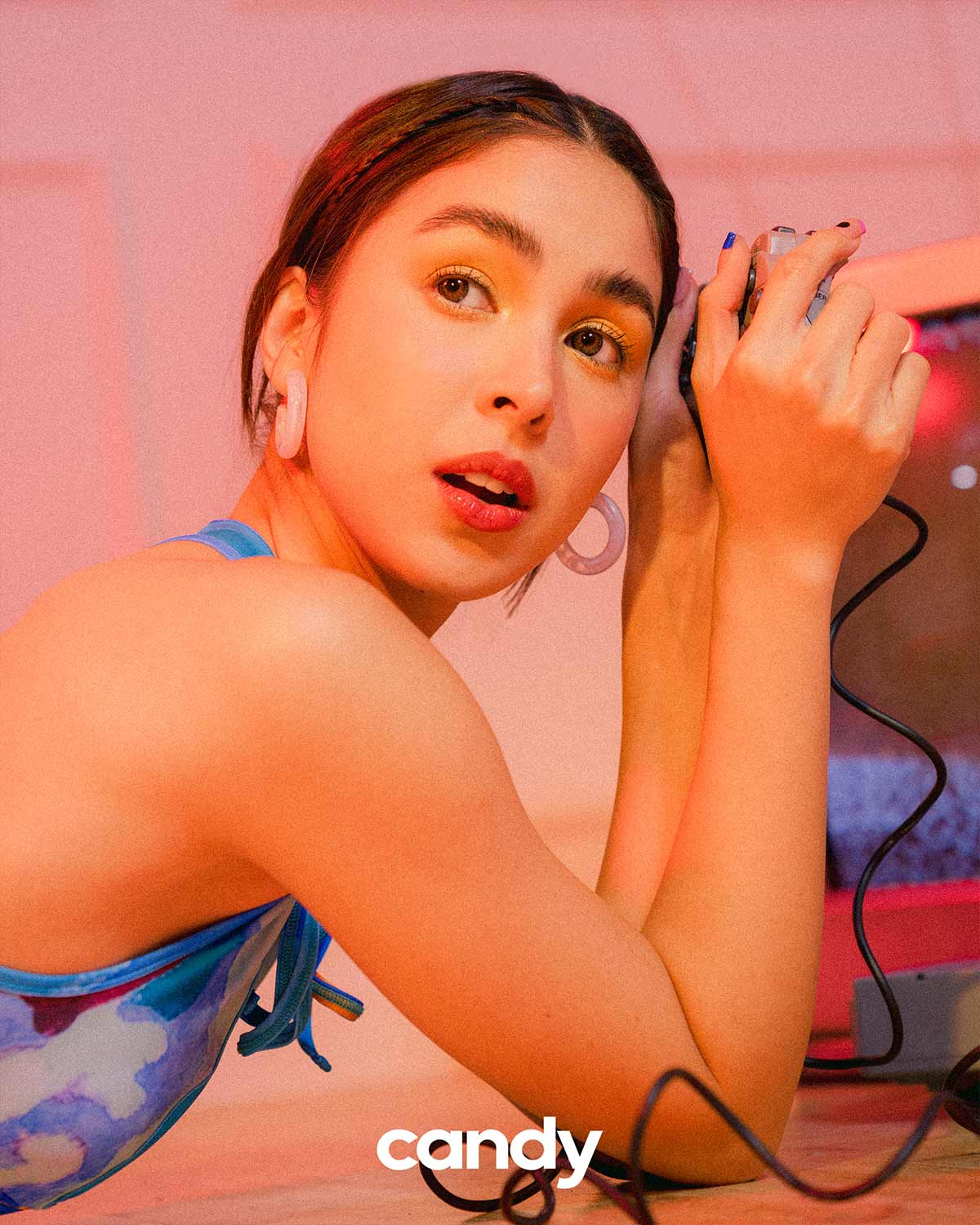 "I'm always just grateful despite all the hardships and challenges that come with it. I feel like I'm the person that I'm meant to be today, and then it'll continue to shape me into the person that I'm supposed to be in the next coming years," she explains.
She then adds, "Personally, my definition of inner peace is finally getting to a place where you know what you want. It just brings me so much peace that I have so much direction in my life now because I know what I want."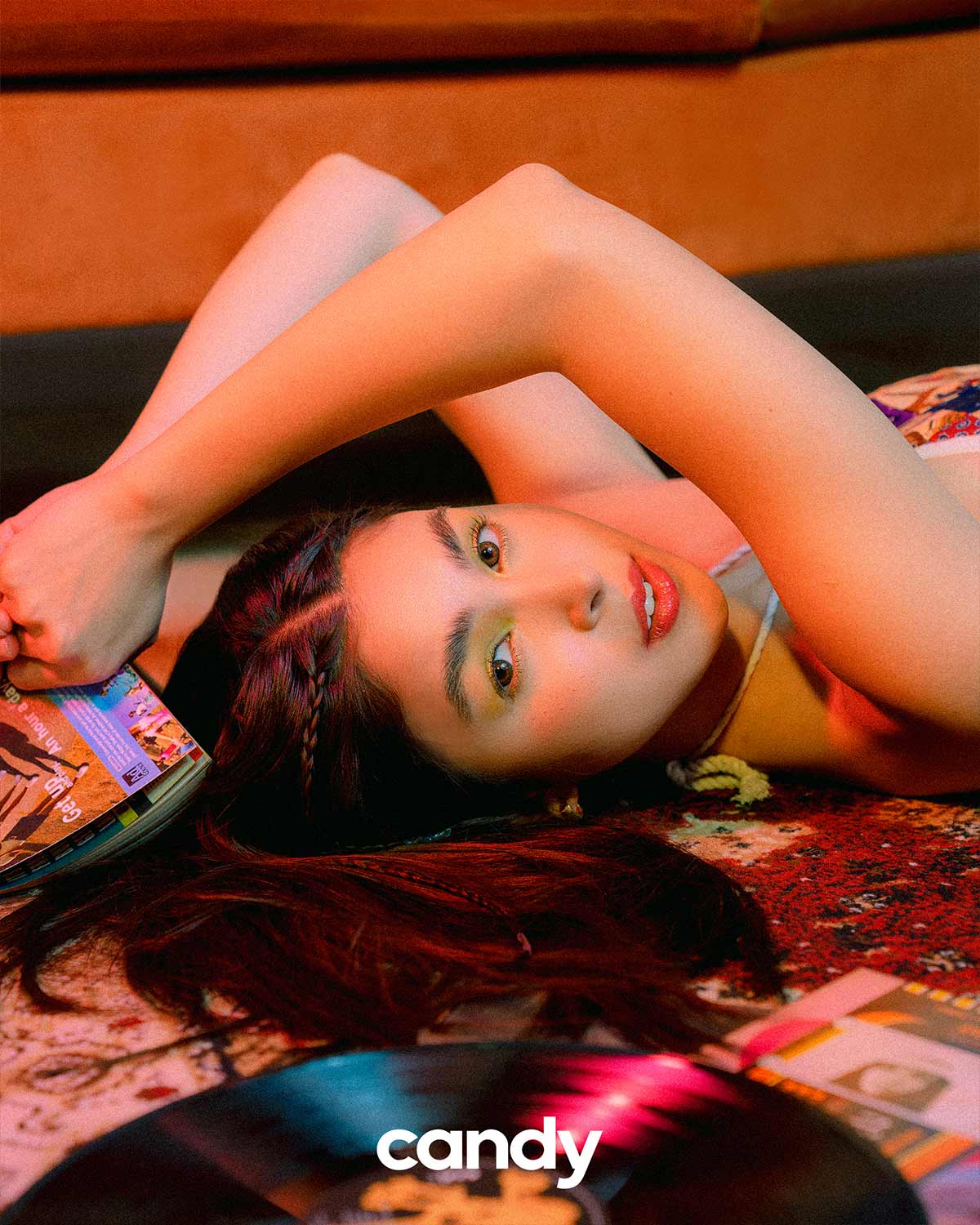 ADVERTISEMENT - CONTINUE READING BELOW
I find a lot of thoughts simmering in the back of my mind at the end of our cover shoot, but one stands out: Julia's not lying when she says she knows what she wants.
Because it's true—Julia knows what she wants. She doesn't know how to get there or how long it will take, but she knows she'll find a way like she always does.
And for Julia, that's more than enough.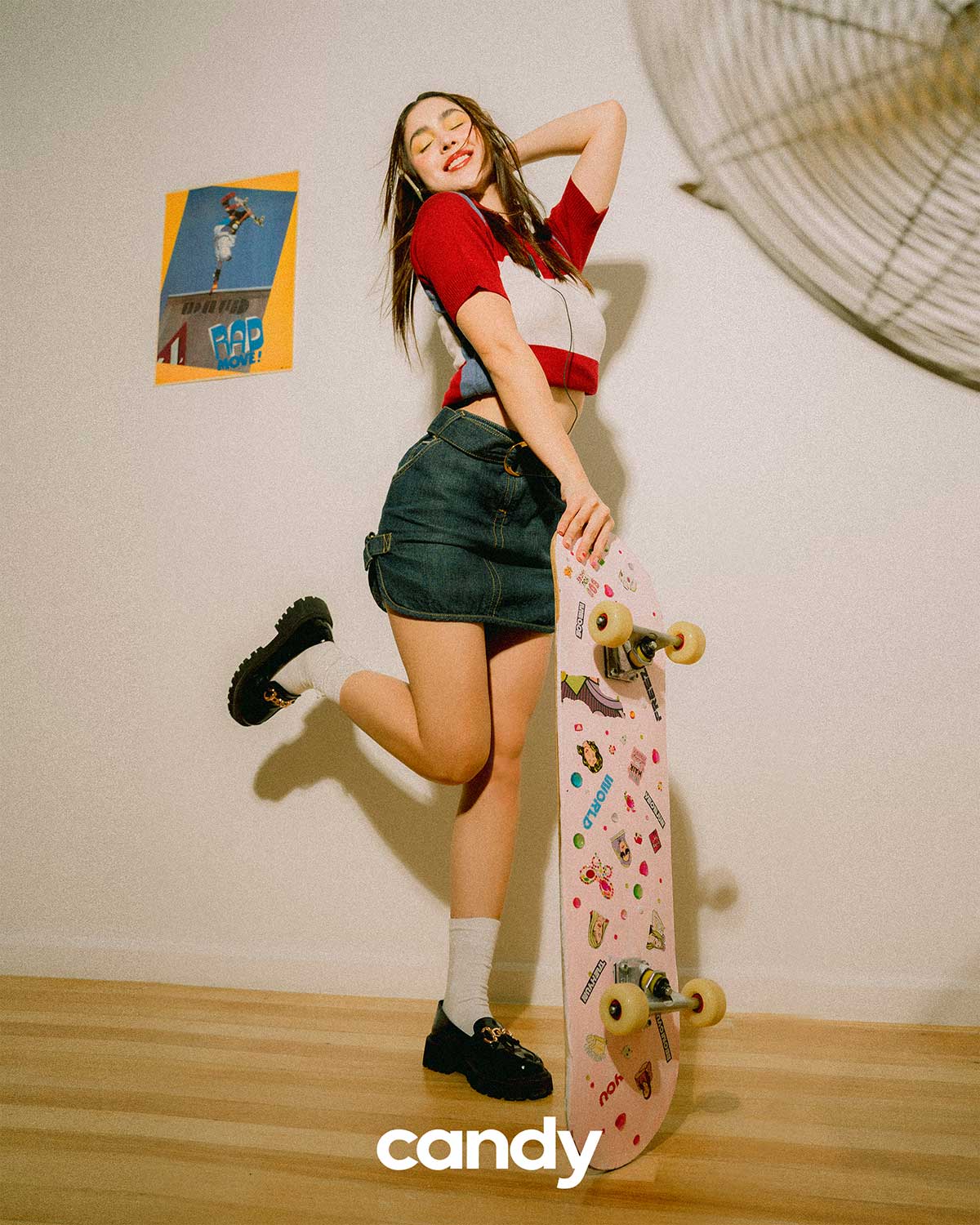 Produced by: Steph Sison, Em Enriquez, Ira Nopuente, Andie Estella, and Cheska Santiago 
Co-Produced by: Reg Rodriguez, Patricia Melliza, and Leika Golez
Photographed by: Andrea Genota
Photographer's Assistant: Mica Abesamis 
Art Direction by: Bacs Arcebal and Pauline Moyano
Sittings Editor: Marj Ramos-Clemente 
Styling by: Cath Sobrevega, Gail Ong, Justin Mendoza, and Charishka Mutya 
Makeup by: Juan Sarte III 
Hair by: Boggy Diaz 
Nails by: Mi & Me Luxury Nails 
Shoot Assistants: Yssa Cardona and Jonnie Anne Ngo
Shoot Location: B&B Studios
Words by: Leika Golez