Features
Joe Jonas Talks About Bullying
Joe Jonas talks about how you can prevent bullying and why you shouldn't think of taking drastic measures if you're bullied.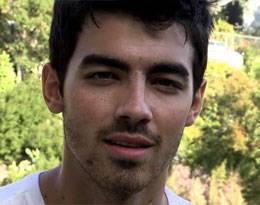 via Cambio Cares
<>
JONAS LA
's Joe Jonas sits down and talks serious business. He says that bullying can be prevented if you start with yourself. <>His tips on how to stop bullying:
Reach out to people who sit in the caf by themselves or don't have that many friends.. Talk to them. They're just like you. Everybody has insecurities, everybody has fears.
If you're that person, remember why you're happy to be on this earth.
Think of all the good things in your life: why you love school, why you like going to the park to hang with your friends.
Think of all the hobbies you love doing.
<>Joe imparts a very important message: "You were chosen to be on this earth. That is something special for you. The fact that we can help each other is a big piece of this." <>Related articles:
Demi Lovato Says No to Bullying
In A Bully's Eye
Looks like the Philippine Philharmonic Orchestra likes Captain Ri's music!
Iced, hot, and frapuccino-style!
Achieve that crunchy Chickenjoy skin.
What if CLOY is really based on a Pinoy teleserye?
Have you tried this internet-famous drink?
The local brand has partnered with charity organization Give PH to help with the donations.
If you're desperate for a cut, YouTube is your best friend.
She recently sang it again during an Instagram Live with husband Taylor Goldsmith!