Back in high school, I was capable of getting high grades. While I was never class valedictorian or even salutatorian, I did know that one thing I was good at was studying. I joined quiz contests, and after I won a math contest people were expecting me to take a course related to math despite my penchant for storytelling. Needless to say, some people were surprised to find me enrolling in BA Communication Arts—a course that didn't involve numbers at all.
As soon as I stepped into college, I knew I wouldn't be exceptional in academics. I chose to be a writing major and did well in some of my subjects, but I didn't know it would still feel disheartening to fall behind in others. But that was years ago. I'm a fourth-year student now, and here's what I learned that helped me love my course even though it's not easy to excel at it.
College isn't always about studying well
Sure, we need those passing grades to graduate. But there's more to college than homework and classes. There are friendships, which are probably the best thing you can get out of college. They say "the more, the merrier," and that's especially true for the times you're struggling in school. When you flunk an exam, it helps when you have a friend to relate to. It doesn't matter if you got low grades, at least you got low grades together. And whenever you have an achievement, you have friends to share the good news with! What can be more valuable than that?
ADVERTISEMENT - CONTINUE READING BELOW
College is also a good time to indulge in hobbies. Academics are overwhelming, and most of the time all you really need is a breather. Watch some bad movies, listen to the podcast no one knows about, play with your pets, buy that crochet set you've been eyeing for a long time. Your mental well-being should be your priority, so rest when you can.
Failure is normal, so enjoy learning
We often see academic achievements celebrated on social media, so comparing ourselves to the summa cum laude on our Facebook timeline feels normal. But that top student probably went through hoops and loops to get to where they are now.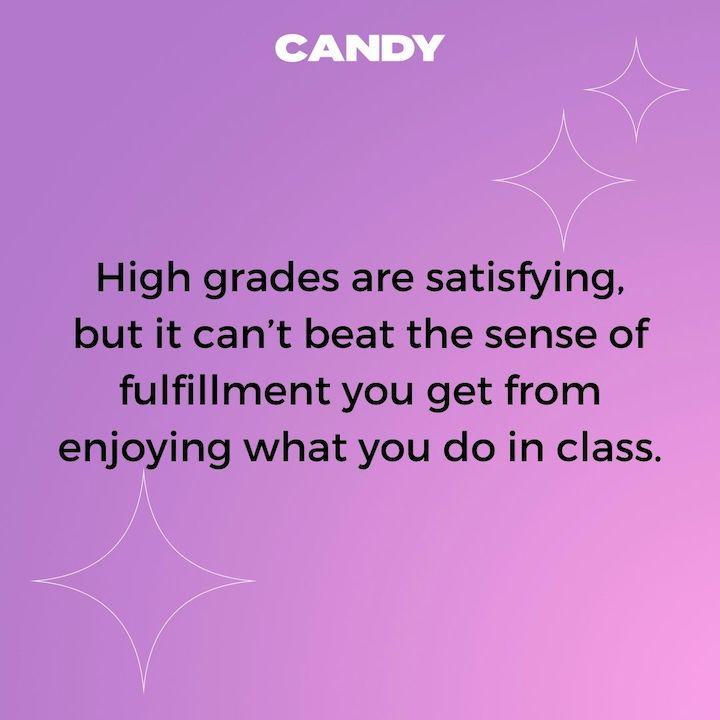 Grades really shouldn't define anyone. High grades are satisfying, but it can't beat the sense of fulfillment you get from enjoying what you do in class. You might end up getting lower grades than your peers, but as long as you love what you're learning (and are actually learning) then there's no reason to fear being "mediocre" in your academics. At a time of a global crisis, no one should have to feel guilty for being average or doing the bare minimum. The least we can do is survive through this pandemic.
Everyone is good at something
Not everyone is good at their classes, though. Personally, I enjoy my creative writing classes but still struggle with understanding theories. I even struggle with my favorite subjects, but that's the reality of being a college student.
Think about it. What are you good at? Maybe it's your PE subject, or maybe it's non-academic activities like drawing, dancing, making coffee, doing tongue twisters, or memorizing random trivia. It doesn't have to be something you need in order to graduate. You might be the friend who's best at listening to your friends' problems, or the one who brightens up the room with your hilarious jokes. 
College is often said to be the preparation for the real world, but the world doesn't always ask you to use the things you've learned in the classroom. The real world doesn't start after college, either. For all the years you've been living, think of the times you've been proud of yourself even for the smallest things.
See? You are good at something.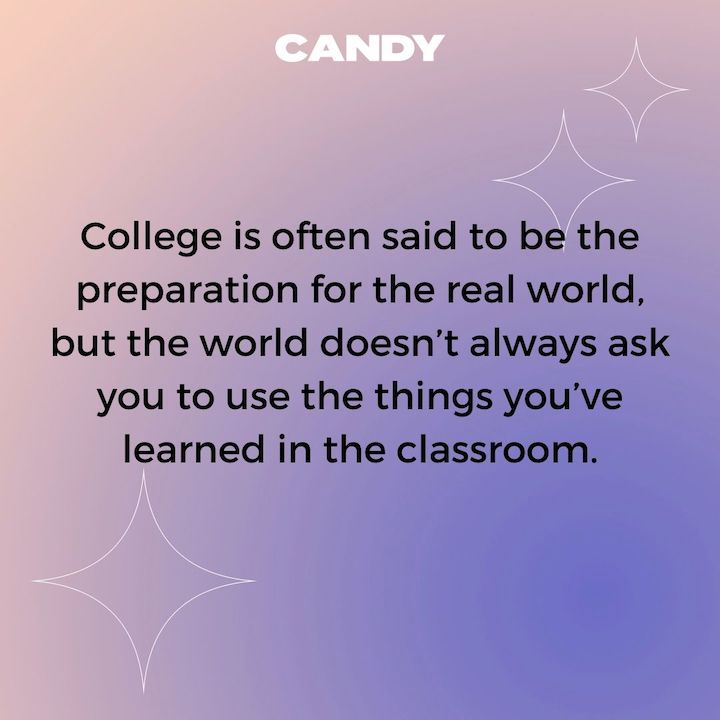 ADVERTISEMENT - CONTINUE READING BELOW
We're all learning
At the end of the day, we're all learning something. You might be taking an arts course but don't know how to use Photoshop. You might be taking a technical-vocational course but are better with numbers. You might be taking a course that requires deep concentration but you have the attention span of a goldfish. You might be aspiring to be a teacher but struggling with public speaking. There are a lot of challenges that hinder you from doing your very best. Whether you get over these immediately or not, there's always something that only your course can give you.
What does your course do for others? Let me guess. It makes the world more bearable to live in. This could be the only reason why you still love your course, and that's perfectly okay. You don't need a complicated answer to love something.
READ MORE:
People Think Humanities Courses Are Easier Than Science Courses, But They Aren't
I Regretted Shifting Courses, So Here's How I Coped
Things to Consider if You're Having Second Thoughts About Shifting Courses
Students Share the Advantages of Taking Up an 'Unpopular' Course