If there's one thing we know about COVID-19 by now, it's that even if not everyone gets infected, no one is safe against its repercussions. Frontliners are physically and mentally exhausting themselves to save lives and keep everyone else's lives as normal as it can get, thousands are without work due to the necessary lockdown that would help stop its spread, and students are struggling to work towards their future while juggling it with the anxiety and tension brought about by the present pandemic. It's not a good picture to paint.
While we may have our own national problems to face, there are other Filipinos stuck abroad facing the same threat as us. One such case would be Filipino international students who were supposed to spend a semester in a different country. Now that more and more countries are imposing lockdowns of their own and life as we all know it has been temporarily suspended, we can't imagine what it must feel like to be all alone and away from your family in an unfamiliar place.
ADVERTISEMENT - CONTINUE READING BELOW
We got to talk to Franchesca Regala about her current situation in Europe amidst the COVID-19 pandemic. She is a European Studies major from Ateneo de Manila University who is currently a sophomore exchange student at Liepaja University in Liepaja, Latvia.
Latvia is currently under a state of emergency.
"Liepaja City has never been the most hustle-and-bustle type of place, so I always thought of it as way laid-back compared to what I was used to in Katipunan," Franchesca explains. "But now that Latvia's been placed under a state of emergency, I didn't think it would be possible, but it became even more quiet than it already was. The only stores that are open are groceries, the market, and some restaurants that have only a 7-person or less capacity or only offer takeouts.
"In terms of the COVID19 situation, since I am in Europe, lockdowns are extremely strict. Some of our neighboring countries have it far worse and I think the Latvian government is doing its best to make sure it doesn't happen here. Most of the cases here in Latvia are in the capital, Riga, which is about three to four hours from where I live. However, there are at least 6 cases here in my city from what I last checked; but the statistics are fluid so it could have lessened or increased by now."
ADVERTISEMENT - CONTINUE READING BELOW
Every day is a struggle to maintain a sense of "normal."
"Every day, I get up late since the sun sets at around 9 to 10 p.m. and rises late, too. I'm not really used to this and it's hard to adapt. I spend the day mostly cooking and doing the chores. I attend my online classes when I have to. I spend most of my free time either on Netflix or painting.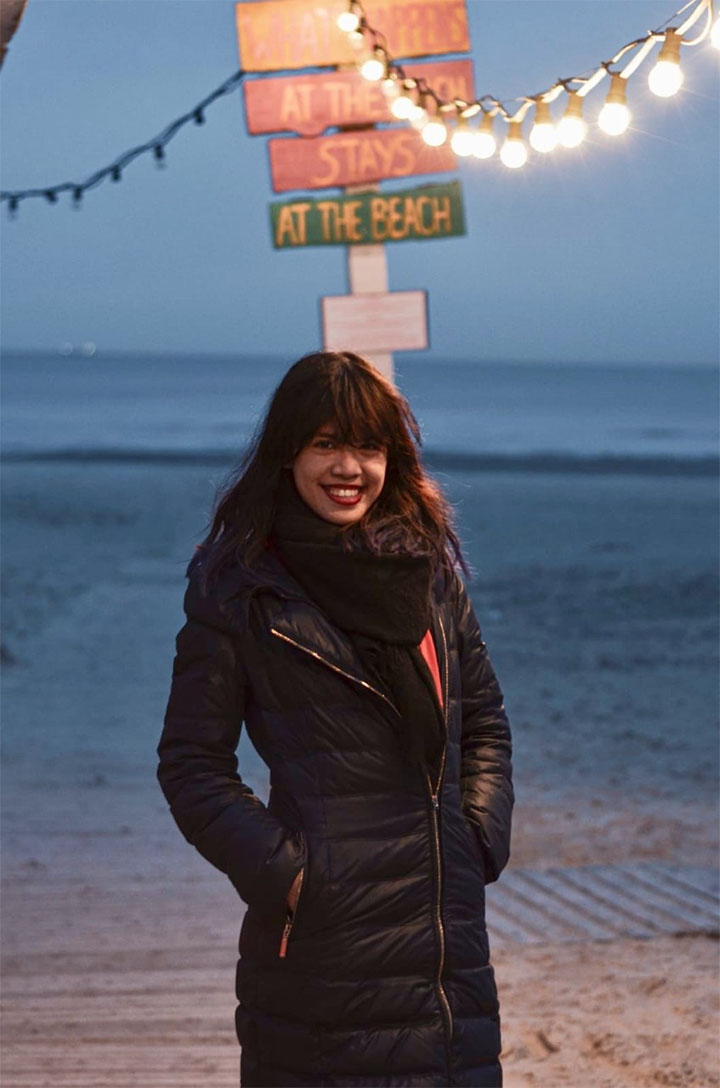 ADVERTISEMENT - CONTINUE READING BELOW
"When I start getting stir crazy, I go to Liepaja beach to meet up with friends. The Baltic Sea is one of the treasures Liepaja City holds. Every now and then, we also meet up to play some card games but we make sure to abide by the strict laws Latvia set in place for our own safety as well."
Despite the situation, classes remain ongoing.
"Most of my classes have been taken online. The Erasmus students I've met are either in the same department as I am or studying computer science. I think for the IT students, it's a lot easier to host online classes. As for me, I'm struggling a lot and I'm sure this holds for other language majors, but I know that the university's doing all it can. My Spanish professor holds conferences over Discord twice a week. My French professor gives out homework regularly over WhatsApp and so does my Latvian professor.
ADVERTISEMENT - CONTINUE READING BELOW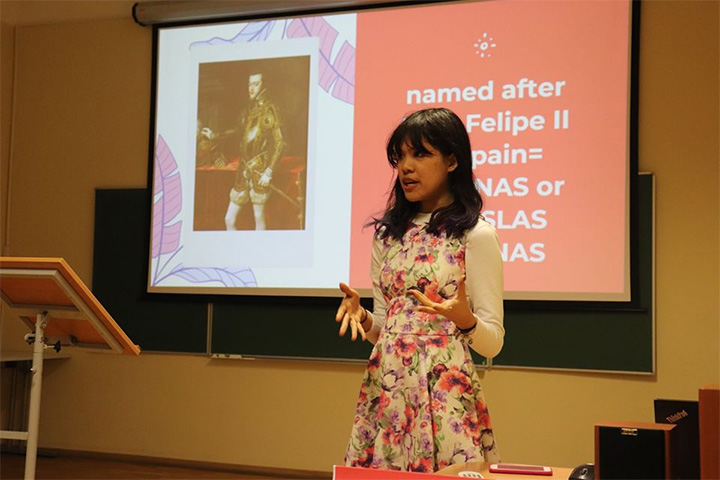 "For now, Latvia has extended its State of Emergency period to May 12, so until then, the lockdown continues and so do my online classes. After that, I will still resume my studies here. Since it's my Erasmus semester, I am determined to finish it as to not have any issues with my grant and with getting my ECTs credited. Returning home is not really an option for me since I have more to lose and it will be extremely expensive given the limited flights." 
ADVERTISEMENT - CONTINUE READING BELOW
It's tough to be away from family during uncertain times.
"I'm far from my family so even if we communicate on a daily basis, I worry about them a lot. Since I have no close family here, they worry about me, too. Being abroad is tough in itself but being abroad in a country without a Philippine Embassy amid the COVID-19 crisis is something else. It forces you to really think only of what is absolutely necessary for survival and less about what you want."
The only choice is to take it day by day.
"In general, I'm okay. I think I'm fortunate to know that I am safe. But some days it does get really lonely. I miss my family a lot and I think about how much better my Erasmus experience would have been if this had not happened.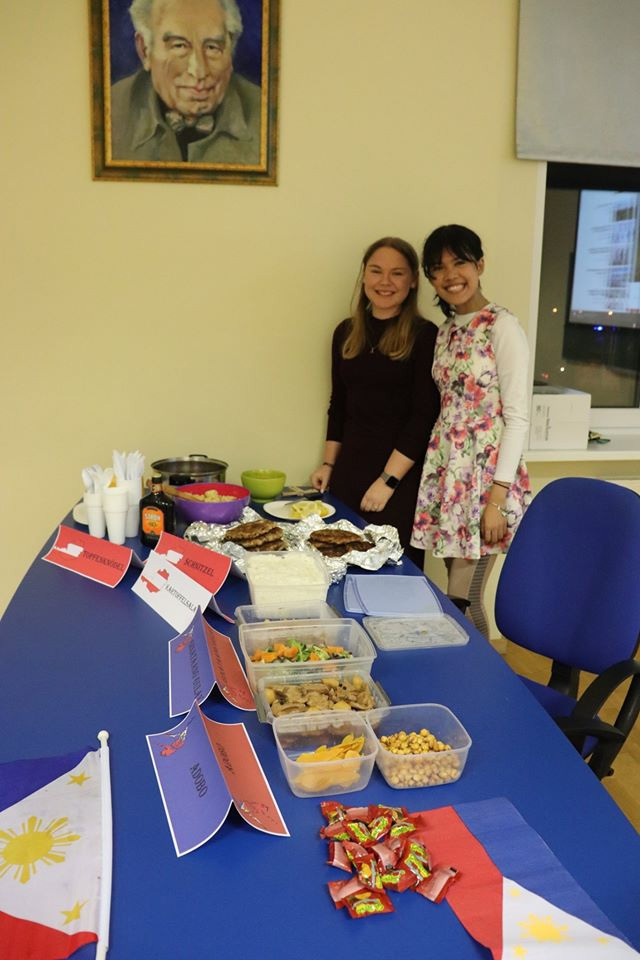 ADVERTISEMENT - CONTINUE READING BELOW
"I think about my friends; most of my fellow Erasmus students have returned home a day before the airport completely shut down. I miss going to school and learning in class. I think it's pretty obvious that learning three foreign languages through online education is not the easiest or the most conducive means, but it's the only choice I have now. Overall, I'm just taking things day by day and looking forward to better days ahead."
The situation will really stretch your perspective as a student.
"I know that the COVID-19 pandemic has been perhaps one of the toughest things we have faced collectively as a generation, but all hope is not lost. I think it's important that, without going as far as to romanticize the whole situation, we carry with us the most crucial takeaways from this experience. It's time's like these when we can really take a step back and view things from a different and more broadened perspective.
ADVERTISEMENT - CONTINUE READING BELOW
"Indeed, our education is important, but it's in times like these when we realize even more than getting a diploma or completing an exchange semester, it's about how we use our education to breed a world of compassion. From the artists that give us entertainment as we stay in quarantine, to the frontliners during these tumultuous times, hopefully we students get to pay it forward in the future." 
For more COVID-19 stories, click here.
***
Candy Bulletin is finally here! If you're an aspiring writer, vlogger, artist, or kahit marami ka lang talagang time, submit your entries here and make your mark in the Candy community! Share your feels, show your skills. Don't worry—we won't judge. ;)