We all know the importance of discussing various mental health issues and we're glad that Instagram, one of the biggest social networking apps, echoes this, too.
Aside from supporting accounts that use their platforms to create inclusive communities that aid and talk about mental illness, Instagram also announced new ways to help someone who might be suffering from the illness.
ADVERTISEMENT - CONTINUE READING BELOW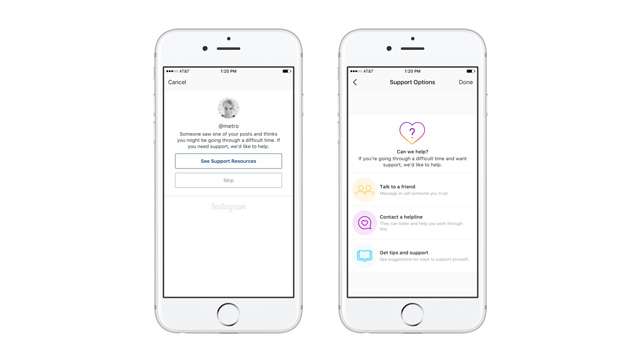 ADVERTISEMENT - CONTINUE READING BELOW
With just one click of a button, any user can report a friend who may be in need of mental health support by tapping the "..." button and choosing "Report" and selecting "It's Inappropriate > Self injury." When that friend opens the app the next time he or she logs in, a prompt will appear and he or she has the option to "See Support Resources" or "Skip." Choosing the former will lead her to three more options: "Talk to a friend," "Contact a helpline," or "Get tips and support."
ADVERTISEMENT - CONTINUE READING BELOW
What's more, there's a team designated to review the reports 24/7 and they have enough resources to cater to every concern, including a list of hotlines for several countries.