Features
Celebrating a Blue Christmas
The sincere condolences, the deep sympathies, and the uplifting words don't really do anything because they can't bring your loved one back.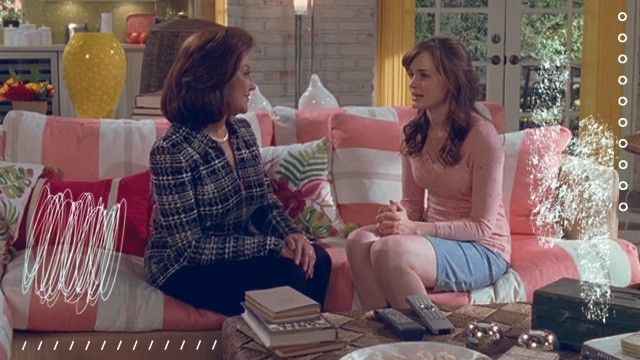 IMAGE Warner Bros. Television
Many would say that death is just a part of life; that after a death of someone close to you there's nothing left to do but to move on.
Easier said than done.
It's been days since my grandmother went on a wonderful journey into meeting her creator. It's also been days since I last slept well. It's been days of surreal feelings. It's been days of hidden sadness and grief.
How can one move on from losing a huge part of her life?
My grandmother has always been with me, even before I was brought to this world. She was one of the people who was excited and elated to hear the news about my mother's pregnancy. She was one of the busiest when I came to this world and one of the proudest even before she knew what I was capable of. She already believed in me and saw potential in what I could become.
ADVERTISEMENT - CONTINUE READING BELOW
We had a great grandmother-granddaughter relationship. Growing up, we became frenemies because, like many other grandparents, she was also strict. I remember her not allowing me to play with my new toys because she didn't want my toys to get broken. Neither did she allow me to go out and play with my friends when the sun was striking hot, or even when it had already set. Of course I was bummed with all her restrictions—I was a kid. But strictness aside, she was also one of my enablers. I was not fond of eating fruits or vegetables growing up, so she would often go to the kitchen during meal time and prepare a different dish for me. She would get upset at first, and I would receive a bit of scolding, but she would end up granting my request. She never wanted me to waste my food nor get hungry. She was also my primary critic. During my teenage years, she would always be the first to tell me that my clothes didn't match, or that they didn't look good on me, which was my cue to change clothes.
ADVERTISEMENT - CONTINUE READING BELOW
For twenty-four years she was there to support me; she was there to change my frown-worthy ways; she was there to show me how being a lover of life lives; how it's always better to give than to receive; and how whether you're sad or sick, Jollibee always makes things better.
I always don't know what to say to people when someone close to them passes, now I know why. The sincere condolences, the deep sympathies, and the uplifting words don't really do anything because they can't bring your loved one back. To be honest, they don't help me move on.
They do help me realize that my grandmother is actually gone—for good; that she's not here with us on Christmas; that we won't get another chance to watch movies together; that we won't get to eat at Jollibee with a huge discount, all thanks to her senior citizen card.
It's been more than a week, and at times I do find myself smiling and even laughing at funny things again. But at night, I still cry myself to sleep. I am still longing for her presence at home. I still think about what we would do the next time I'm home from my work abroad. But alas, those won't be possible anymore.
ADVERTISEMENT - CONTINUE READING BELOW
It pains me to think that I may not have done everything that I could to make her feel my love; to make her feel my affection; to make her feel that I care. It's excruciating to be reminded that I was a stubborn granddaughter to her; I did not respect her at times; and possibly gave her numerous headaches. And yet, despite all those heartaches I gave her, she still loved me—even more.
Moving on from a loss of a family member, or someone dear to you is never easy.
The joy they made us feel while they were still with us might just be as painful as the day they left us, sometimes even more. There would be a lot of sleepless nights, wet pillows, and drafts of letters of unsaid love, care, gratefulness, and apologies. We have to experience all that pain because there are no shortcuts. We may need to undergo a long process of overcoming sadness and grief, but it is also in that long process that we'll learn to accept and move on from the pain of yesterday and live our lives with smiles on our faces again because our loved ones are also smiling down on us, for sure.
ADVERTISEMENT - CONTINUE READING BELOW
Lola, I know you are in a much better place now. You're free from the heartaches and pains. All I hope, ask, and pray is that I somehow made you feel loved how a superwoman like you should be loved; that I've shown how I was, and forever will be thankful for everything you've done for me; that I appreciate every sacrifice you made especially for me; that I love you and that I'll surely miss you for eternity.
Aside from promoting his new single, "Sasagipin Kita," find out what else is on Darren's mind.
Friendly tip: Don't adjust your introversion just to impress your boss!
Here's Part II of this month's EyeCandy!
A fourth-year marketing management student shares his experience being irreg.
Her gown and hairstyle on the red carpet were Heart Evangelista's idea.
Singer and actor Darren Espanto is this month's EyeCandy.
We got to talk to Jordan Fisher about his role in the 'To All The Boys' series!
UP Diliman had the most single students in the study.
Adorable Home is low-key addicting!
Captain Ri and Se-ri are here to give us more kilig!