Features
In Loving Memory: Losing Someone Very Special To Me
Candymag.com Correspondent talks about losing her grandmother and how moving on isn't easy.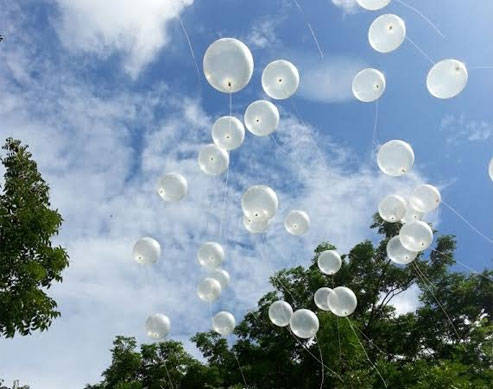 October 29, 2013
It was bright and sunny day for me. I was at the school cafeteria when my phone rang. It was my aunt. She was crying and I got nervous because I knew something bad had happened. When she was finally able to speak up, "wala na lola mo" were the words I heard being said at the end of the other line. I was shocked, speechless. My thought of just an ordinary day turned out to be the day I would never forget. After knowing it, I was just staring into space the whole time. I couldn't believe it. It was my 18th last time she came to see me. I didn't even know that it would be the last time I was going to see her.
From the moment that phone call ended till today, I still can't believe she's gone. My grandma is gone. Summer vacations, especially Christmas and New Year, and all other occasions will never be the same without her. I miss her. We miss her. Her smile every time she sees us when we visit her in La Union, her voice every time she calls us when meals are served—we miss everything about her. The food she always prepares for us: her adobong pusit, beef steak, and most especially her suman? Nothing will ever taste better than hers.
ADVERTISEMENT - CONTINUE READING BELOW
I remember when my three siblings and I were still young, our parents would always leave us under the care of our grandma. She would always attend to our needs. I never heard her complaining at all because she truly loved us. She used to massage us with a coconut oil she made. She worked 24 hours daily just to help my mother, aunts, and uncle achieve their dreams.
My grandma was so loving, caring, and very selfless that's why a lot of people love her. With all the memories I had with her, all I can say is she is truly an incredibly amazing woman.
Days pass by and we're still mourning her loss. Moving on isn't easy. It was never easy. One of the sad things about her death is that it was two months until Christmas and her birthday. We really don't know how to celebrate it without her. But the only thing that we're happy about is that she's already with God and my grandpa. All we can do now is accept her loss, pray, and go on with our lives. We miss you everyday, Mamang! You may be gone, but you'll never be forgotten.
ADVERTISEMENT - CONTINUE READING BELOW
Got your own story to share? We want to read your words! Shoot us an email at candymagazine @gmail.com and we just might publish your story!
The 19-year-old dancer also appeared in the music video and on Jimmy Fallon's show along with her dance crew The Lab!
This is straight out of a teleserye!
It'll be available in five cute colors!
Sometimes, it only takes a few simple additions to brighten up your area and inspire you to stay productive.
Aside from IU, heavyweight groups like BTS, BLACKPINK, TWICE, and BIGBANG are also on the list!
Both the shop and its drinks are too pink and pretty!
There are also useful tips for showering your cat and cutting their nails. #NEED
Who else is excited for an all new season of "Kingdom"?
It's honestly a pretty decent amount for extra income!
Here's a little guide to get you ready for post-college life.
More Hyun Bin content coming our way!