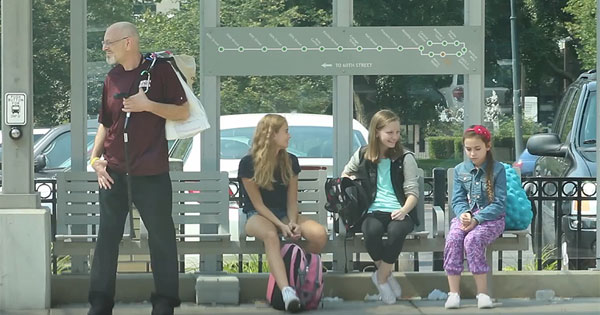 In this eye-opening anti-bullying campaign, a girl is being called names and insulted by girls a little bit older than her. What happens next is a prime example of how anyone can prevent bullying. The only thing stopping you is when you stand by while someone gets harrassed. Speak up and help stop bullying. Just imagine, this little girl could very well be you.
The next time you witness somebody calling someone else names, making them feel bad, or just being a rude and disrespectful person to someone else, call them out. Make them realize that what they're doing isn't right and that they should stop. All of us are responsible. All of us have the power to stop bullying.
October is Bullying Prevention month. Learn more about this campaign at UPtv.com.