Features
I Took a Gap Year and I'm Going Back to School
Read the firsthand experience of someone who took a year off from school to build his own start-up.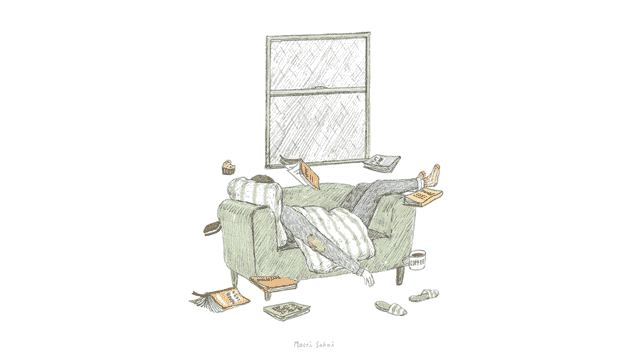 IMAGE giphy.com/maorisakai
We've already talked about the different factors one should consider before deciding to take a gap year. And while we've already established that a gap year isn't a vacation, we wanted to explore the options you have when deferring your university education.
We spoke with King Alandy Dy, founder and CEO of applica.me and an incoming freshman at Standford University to find out why he decided to defer from college for a year and why he thinks it's an option to consider before going back to school.
Why did you decide to take a gap year? 
I was pretty annoyed with how college admissions worked here in the Philippines. I've talked to people from Cebu and Davao, and a lot of the top schools require students to actually fly in, book a place, and get the forms then fill them up just to be able to apply to college. This is a problem I wanted to solve so I decided to leave school for a while to try fixing this. That's when our team thought of building Applica!
ADVERTISEMENT - CONTINUE READING BELOW
Above all, I wanted to get real life experience. Straight out of college, a lot of people think they know what they want to do. That's also what I thought but really, most people don't.
CONTINUE READING BELOW
Recommended Videos
I used to always think "Alright, I'll be a tech start-up guy," but I never really knew what function I was going to fill within a start-up.
Taking a gap year helped me understand what I want to do for the rest of my life.
How did you tell your parents about your decision not to enroll in university for a year?
I decided not to tell my parents and to just do it. So I told my school that I'd be leaving college for a year. Once I got approved, I told my parents. After the initial shock and anger, my parents eventually warmed up to the idea. Of course, they didn't really have a choice because I had already deferred when I told them.??
ADVERTISEMENT - CONTINUE READING BELOW
What are the pros and cons of taking a gap year based on your experience?
The pros of taking a gap year cannot even be contained within the word limit of this article. I kid you not. But here are my top reasons:
First of all, you probably have in mind at least a few potential careers for yourself. You don't really know if those careers will suit you or if you've just been conditioned to believe that by external factors.
The best way to know is to just experience it. ??
In your average school, your learning process is chronological. You're taught everything in an organized fashion. If you enter the workforce before you go to school, they assume you know some things that you just haven't learned yet. So you may learn a higher level concept before getting the foundation. You could look at this as a disadvantage but it's really more of a challenge. This type of learning teaches you how to learn properly.
ADVERTISEMENT - CONTINUE READING BELOW
In real life, there aren't any clear lesson plans, you just kind of have to jump in and piece things together. That's my greatest takeaway. 
For a month or so I felt paralyzed. The complete lack of guidance is a really overwhelming. But once you overcome it, then you can accelerate your learning process.
Have you considered taking a gap year? What are the things you're interested in getting into if you do decide to defer for a year? Let's talk in the comments below!
The security issues detected "may have been actively exploited" by hackers.
"No matter how hard we tried to make it work, it wasn't meant to be."
Take your pick from this list of self-care apps and mood trackers.
It's happening in stores and online!
It isn't an easy feat even for the regular students like us.
In case you're curious about what kind of jobs are currently available in the market.
For when you're feeling adventurous.
You can spend Happy Hour watching the sunset!
He majored in Civil Engineering and wants to build a big home for his family.
As well as students of state colleges and vocational schools.
Maybe get one for yourself, too?
From The Candy Bulletin Community