I remember during one of our car rides home from school, my dad told me about this famous Filipino phrase: "Nasa huli ang pagsisi." (or, when translated to English: regrets happen when things are done). Well, as cliché as it sounds, it is by far one of the greatest life lessons I've gotten from my dad especially when it comes to making decisions. As someone who always took the time to think through things before making a decision, I never would've imagined that that phrase would hit me that hard, or at the very least, would be applicable to me. But pre-adulthood life happened and it came with a responsibility of making big life decisions—such as choosing a college degree. 
Throwback to the year 2018, when I had to make a huge decision for the next chapter of my student life, aka college.  I was torn between choosing among different universities and courses. Despite the many options I had, my mind and heart was already set to a certain university, and that is Ateneo. Ateneo has always been my dream school because of its quality education, beautiful campus, and vibrant org community. Therefore, even if I wasn't able to get into my first choice for my course, I immediately paid the reservation fee and enrolled myself into the university with the course that was given to me, which was ComTech (short for Communications Technology Management).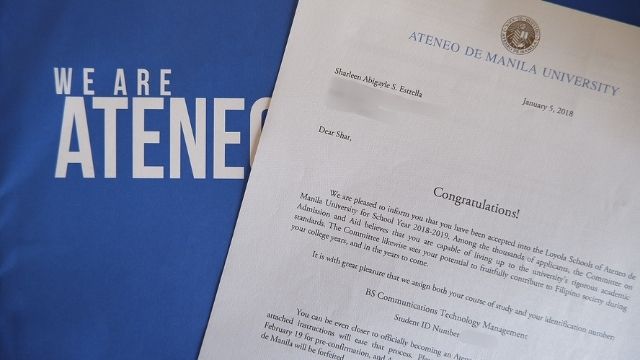 ADVERTISEMENT - CONTINUE READING BELOW
Tbh, I entered college without really knowing what my course is, lol! But along the way of my freshman year, I was able to understand that ComTech is all about communications, marketing and management, in other words, it's a marketing-centric course. And even if I don't know much about what I got myself into, I really enjoyed my first year in college. I was able to meet my blockmates, some of them whom I consider as one of my closest friends, my professors and my orgmates from my home org (ACTM).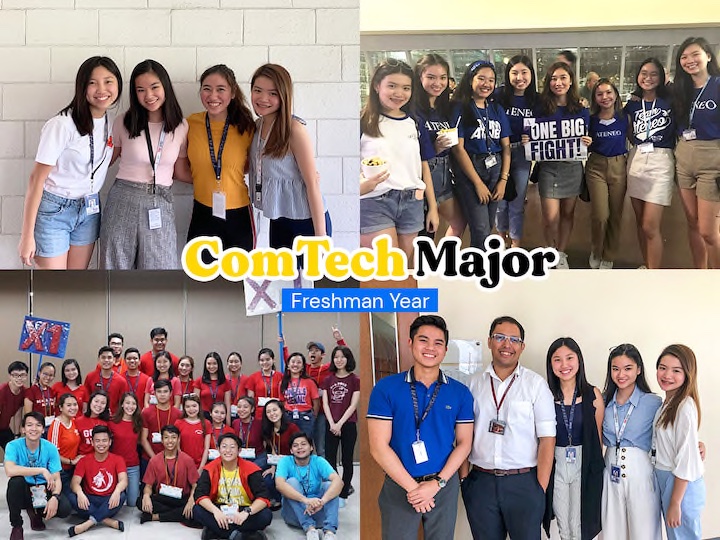 For all the good reasons to stay in ComTech, I was really fixed on the decision that I wanted to pursue an entrepreneurship course, thus, it led me to shifting to Management.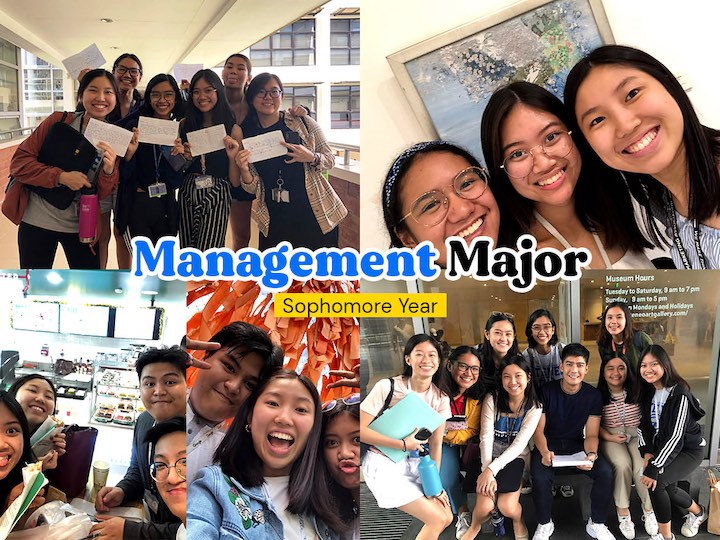 At the beginning, I was really excited about being in Management because finally, I'm in a course that I actually know about and am actually interested in taking up and see myself having a career in line with it. However, come sophomore year, when I was starting to take up Management majors, I realized that entrepreneurship is not what I'm actually interested in.
The subjects were quite similar to my senior high school classes (but on an advanced level). I mean, it's not wrong to take up lessons you are familiar with or classes you have previously taken up, but I guess the problem here is me. I like learning new things and discovering new skills. So, maybe being in an unfamiliar course is far better for me? Likewise, as I got to know more of what my interests and passions are (which are marketing, communications, and art), I realized that all of those are in line with being a ComTech major. 
I guess my dad was right, and so was the person who created that famous Filipino phrase, "Nasa huli nga ang pagsisi!" But, there's no time left for me to dwell on it and I also don't want to waste my parents' financial resources, so shifting back was not an option.
At this point, you're probably wondering, how am I dealing with this huge regret of mine? Well, here are some of the things I'm doing right now to re-do the mistakes that I made (btw, this is the time I wish that command+Z was a real-life thing).
ADVERTISEMENT - CONTINUE READING BELOW
I applied for a specialization in Marketing.
My course offers elective slots as part of our curriculum in which we can have them credited for a specialization (minor). In my case, I chose to add marketing classes in my Individual Program of Study (IPS) as my electives and applied for a specialization in Marketing. I had my application approved and will be taking up marketing classes in the first semester of my senior year.
I took up different Marketing internships.
Aside from education, I try to expose myself to different real-life experiences and as a student, internships are the best option for me. Through my internships, I was able to get to know more of what it's like to be a marketing professional—both the role and the tasks. Now, I'm more sure that being a marketer is what I would like to become in the very near future. 
What's done is done, like they say. But, I also believe that our regrets shouldn't be the dead end. You can always make do and still work around the things you currently have. Take my experience for an example! It is up to you on how you'll live with the regret that you carry around, no matter how random it may be. So, the question is: Are you going to let your regret consume you? Or will you start owning up to your decision and actually do something about it? At the end of the day, it is your life. It is up to you to decide on how you'll own it. Remember: Life is too short to have regrets!
READ MORE:
This Student Took the ABM Strand in SHS, but Ended up Taking Med Tech in College
This Former UST-CFAD Student Recounts Getting Delayed in College After Shifting Courses
How to Apply for a Job If You're Coming from an Unrelated College Course
10 Personalities in Fashion Who Took up a Totally Different College Course