Among the highlights of graduation is getting to graduate with your batch. You take your first nervous steps into the real world alongside the people you've spent the last couple of years with. You take those block photos, trade those graduation pictures, remind one other to meet up as often as possible. You graduate knowing that the people you're graduating alongside have suffered alongside you, and you feel thankful knowing that they're a part of this important milestone in your life.
But what if you aren't graduating with your batch?
I entered college back in 2012, under the impression that I'd be going through my commencement rights back in 2016. It is now 2017 and only now have I graduated, a full year behind my batch—my blockmates, my friends, the people I'd come to know as my second family. It's a lonely prospect, and it's an experience that I had to undergo.
ADVERTISEMENT - CONTINUE READING BELOW
But it's not all that bad, though.
The purpose of college
If you find yourself in the position of graduating without your batch, try to remember what college is for in the first place. The point of college isn't to see who can finish first. Rather, college is there for us to find ourselves and to grow into the people we want to be. For many, that's something that can be done in four years. That's fine. For others it takes a little longer, which is also fine.
If it takes you a little longer to explore and discover the field in which you are best fit, that is fine as long as you find it.
Keeping the purpose of college in mind will make that extra year far more bearable. We can talk about college being the place to find yourself, but that doesn't erase the fact that it can get pretty lonely graduating apart from your batchmates. Your batchmates are probably the ones you shared the most experiences with and being stuck in school without them can be a pretty melancholic experience. So how does one get past that feeling?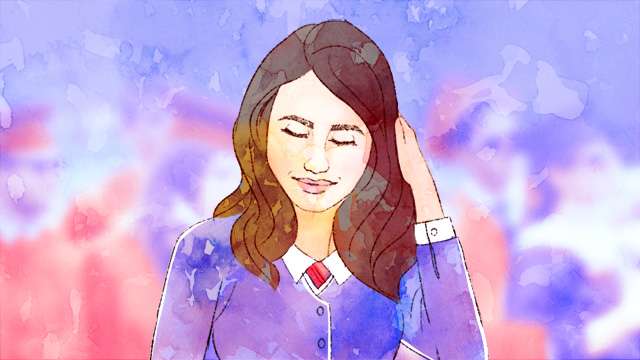 Together we walk
While you find that you haven't shared very many experiences with the batch you find yourself graduating alongside, that doesn't necessarily mean that you can't find a common ground. They may not have been the batch you entered college with, but they're students just as much as you are and have gone through similar experiences and shared similar worries and apprehensions, trials and jubilations. You'll find yourself sharing classes and schedules with these underclassmen, working on group projects and chasing deadlines alongside them, and you'll find that they aren't that different from yourself.
The idea that you really aren't actually struggling on your own, but struggling with those struggling just as much as you are, will help you find comfort in the experience of graduating late.
 They will eventually become just like those batch mates of yours who graduated ahead of you.
Have faith, and graduation will come
One reality that you have to accept when you find yourself taking on extra years is that, at that point, you may not really have much of a choice. Being worried about your chances of employment or your future beyond college may not have any effect at all on whether or not you graduate on time. More often than not, whatever worries you may have about graduating late may become nothing but a hindrance to you performing well and getting the most out of college.
ADVERTISEMENT - CONTINUE READING BELOW
To quote Newt Scamander from the recent Fantastic Beasts and Where to Find Them, "Worrying means you suffer twice."
In the place of worrying over your delayed graduation, you could commit yourself to graduating in the best way you can manage. That extra year is a great chance for you to milk the remainder of your tertiary education experience—to boost your grades, to hone your skills, and to improve yourself in whatever ways may be available to you. Wallowing in self-pity and fear will keep you from doing these things. Instead of wallowing, you should focus yourself on doing the best you can with the time that is available. You will reap the fruits of your labour after that, regardless of your late graduation.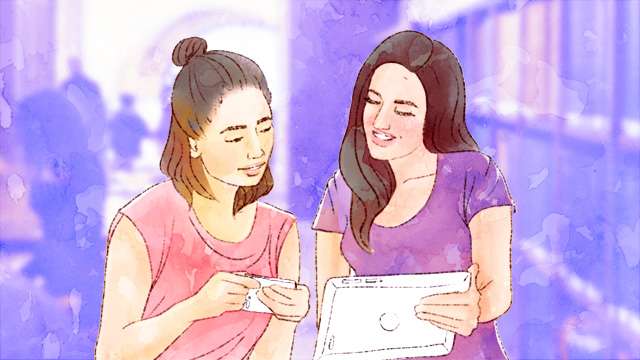 ADVERTISEMENT - CONTINUE READING BELOW
Some tips for the would-be delayed graduate
With all this having been said, here are some tips for surviving those extra years without your batchmates:
Focus on yourself. Take this time to find out what matters to you and where you want to go with your life. Make the most of the extra year, or years perhaps, of tertiary education.

Break down your walls and make friends. Keep in mind that, while the underclassmen may not be your batch mates, they're going through battles the same way you are. There's comfort to be had there.

Have faith and continue to do your best. Your choices may be limited to taking that extra year or dropping out of college. Instead of letting your delayed graduation get you down, do your best in the time that is available. You'll get to the finish line eventually, as long as you have confidence in yourself and set your mind on graduation.
Finally, if the prospect of graduating without your batchmates still keeps you under the weather, remember that this is the age of social media. It honestly isn't hard to remain in contact with those who have graduated ahead of you. Most are a message away. As it is in any relationship, if you and your real batchmates are committed to one another, finding time for each other won't be a problem. Make time for them.
So go, take your fifth year and your sixth year if you must! Make the most out of your college experience, delayed graduation or not. Remember to enjoy college while it lasts—you'll be left with regrets if you don't.
Do you have interesting college experiences you want to share, too? Tweet us @candymagdotcom or submit your story. You just might see it published in this space!