Features
I'll Get Over You This Year
This is what moving on looks like.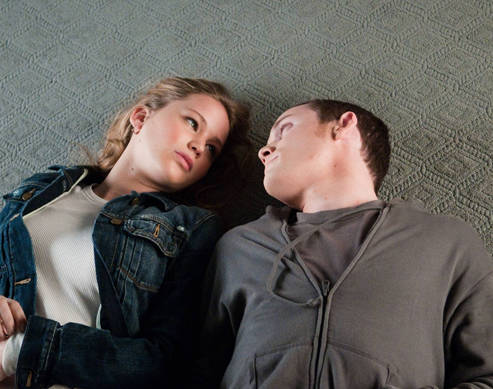 PHOTO Summit Entertainment LLC
I'll get over you this year because what we have has already ended. I went through everything in my mind over and over again, so I can make sense of things. I asked myself what I could have said and done differently to keep you, to keep this. But I knew from the beginning we were just fireworks—a beauty the sky held for just a matter of seconds. We weren't meant to last.
I'll get over you this year because I have to make space for what's to come. I heard someone say once that the cracks in your heart allow sunlight to come in, so you can see things clearly. And mine did. I know now that we were a beautiful chapter, but we were a chapter, that's all. I have to start writing another one again.
I'll get over you this year because I need to heal. I can't do that when I am holding on to what we had. I have to let go of you, of us, of all the beautiful memories we made together. I have to let go of your promises and your words, bury them somewhere I won't see on a daily basis because it's impossible to hold on to thin air.
ADVERTISEMENT - CONTINUE READING BELOW
I'll get over you this year because life's good. It always is. Sometimes you just have to look around and take note of the simplest things. Like the sunshine creeping in through the window—a reminder that there's hope, that tears will dry up soon, that time heals all wounds. A reminder that someday I can look back on what we had with a smile, knowing that at one point in time, I was polished so bad I thought the pain was going to destroy me. But, in the end, it made me better and stronger instead.
I'll get over you this year because it's the wise thing to do. Because I have a heart to heal and my life to live. Because I have my own dreams to work on and the whole world to explore. Because I have to learn to hold my own hand, stand on my own two feet, and be my own encourager. Because in order to love again, I have to love myself a little bit more.
ADVERTISEMENT - CONTINUE READING BELOW
Got stuff to share? Send it to us at candymagazine@ gmail.com!
Here's a little guide to get you ready for post-college life.
More Hyun Bin content coming our way!
Makati has plenty of heritage and culture.
These are the styling mistakes you're probably making.
It's the new takeover trend in food.
You might be rekindling an old relationship, but you also wouldn't want to cut ties with other people in the process.
Craving that crispy CLOY goodness?
One college student shares her experience of being a former working student.
The network's franchise is set to expire in March 2020.
It's okay if you don't have life figured out yet.
Stress is short-lived, but your friendship is forever.
Sit back, relax, and get ready to binge!