Features
I Got My Heart Broken On Christmas Day--And I Got Over It
Everyone suffering from a loss undergo a series of stages. Here's how one of our Candymag.com Correspondents went through the grieving process!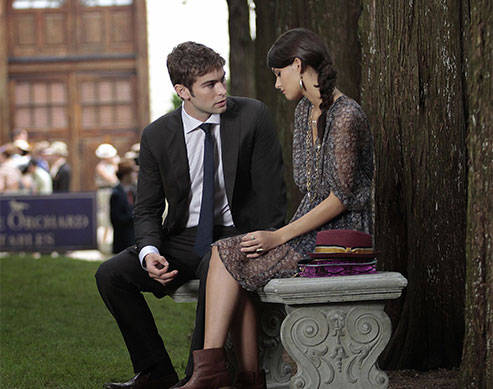 PHOTO The CW
"The only thing that can really heal a broken heart…is time." – Ted Mosby, How I Met Your Mother
I was in a relationship for almost four years. Both of our families and our friends knew about our love story. It was Facebook official, which meant tons of "I love yous" on each other's Walls and quite the public display of social media affection. I must admit that those messages that should have probably sent in private were probably annoying to some.
Denial
For weeks, he was already giving me the cold shoulder, which I grew suspicious of. I got worried about his constant refusal to talk to me. He would go out more often than usual—without me. My friends would reassure me saying he just might be busy. So that's what I let myself believe. I pushed the thought that he was "busy" with somebody else at the back of my mind.
ADVERTISEMENT - CONTINUE READING BELOW
Anger
Last Christmas, he called and told me that there was another girl. He simply said, "It's over. I'm not happy anymore. I was meaning to tell you for weeks now." Just like that. And I do remember my last words, "I know you're going to come running back to me." This wasn't the first time he had cheated on me. I guess I was being stubborn, but I knew in my heart that he'd still come to his senses and come back to me. Or at least that was what I was hoping for.
CONTINUE READING BELOW
Recommended Videos
Devastation
Six months before that phone call, he cheated on me for the first time. I was devastated. When I first heard about it, I threw my phone at the wall. I find it funny now, looking back at the things I have done because of him. For weeks, I couldn't eat, sleep, or think properly. I was listening to a lot of Taylor Swift and Maroon 5 songs and even had a "Sawi" Playlist. I can finally laugh about it now. But I acted so silly then; please don't judge me.
ADVERTISEMENT - CONTINUE READING BELOW
Resignation
I have been telling myself that I am good enough for him. I have been the girl that was left behind, I should be okay. I have been thinking of all his mistakes, and can't help but quote Miley Cyrus, "He's vain, his games, he's insecure. He loves me but likes her."
Acceptance
And then one day, I composed myself and thought, "I need to get over this." First, I kept myself busy with school—tried to involve myself in all the opportunities that were available to me. I was so desperate to prove I'd be better after he left me. It took me weeks to accept that fact. And Ted Mosby's right, time really heals a broken heart. Sometimes, the best way to be happy is to learn to let go of things you tried so hard to hold on to that are no longer good for you. I actually thank him for leaving me because if it weren't for him, I would never be who I am right now. I used to put myself in a box. Now I am out of my comfort zone. Thank you. It's about time to let my walls come down.
ADVERTISEMENT - CONTINUE READING BELOW
Got your own story to share? We want to read your words! Shoot us an email at candymagazine @gmail.com and we just might publish your story!
That beautiful crown is the cherry on top of many wonderful things.
Pura Villanueva Kalaw was a beauty queen, suffragist, journalist, and much more.
Color coding your notes is also a ~fun~ way to spice your study sessions.
Do you have a favorite student vlogger?
They fit the budget and still do the job.
Mateo graduated high school from the Saint Candida School in Iloilo.
It's a slap in the face when the person who eagerly swept you off your feet suddenly goes floating away.
They've got beauty and brains.
No more need for alt accounts.
From The Candy Bulletin Community