I've always known what course I wanted to take because storytelling gave me a sense of satisfaction almost nothing else can measure up to.
My earliest teenage years were marked by mornings of writing in my notebook and afternoons of transferring my writing to Wattpad. I read fanfiction, borrowed novels from my friends, and saved up enough money from my allowance to buy my own books. The only type of gala I did back then was going to book fairs and book signings.
Come senior year of high school, while I was set on studying and eventually making a career in writing, I knew I was interested in other things as well. I was fascinated by the combined effort needed from a lot of people to create a successful movie. I often took the initiative to organize my friends' birthday surprises, so I was also heavily interested in planning events. That was when I found the perfect course to study what I was always passionate about: Communication Arts.
Fortunately, I was accepted into my dream course, Bachelor of Arts in Communication Arts (BACA), at the University of the Philippines Los Baños. As soon as I stepped foot on campus and met my batchmates, I knew I wouldn't want to start my college life anywhere else.
Was it always rainbow and butterflies? No. I realized this during my first year in college, the same time I found the people with whom I felt one of the greatest connections with: my college organizations.
ADVERTISEMENT - CONTINUE READING BELOW
I loved my course, but it was overwhelming
I love writing. I always have, and I still do. But if you were to ask me if I loved studying about writing, that would be a harder question to answer.
Under the BACA program in my university, three majors or areas of specialization are offered: writing, speech communication, and theater arts. I chose to be a writing major, staying true to my teenage dream of being one. But because I was not just a writing major but also a communication arts student, I had to take classes I wasn't very confident in. I took classes in areas I wasn't good at, my low scores confirming my lack of prowess outside of writing.
However, the only thing I thought I was good at learning—writing, of course—also ended up breaking my confidence. I couldn't understand theories as easily as most of my peers did (spoiler alert: I still don't), and I fell behind in classes that didn't involve creating stories.
I still loved learning, but I didn't know what other purpose I had in college outside of getting decent grades—until I joined college organizations.
I ignored *that* small voice inside my head
If I joined an organization, will I have less time for my studies? That was what my grade-conscious freshman self wondered. I've let go of being overly conscious about my grades since then, but the answer to that question is "no." In fact, the right college organizations can help you stay on track with your studies.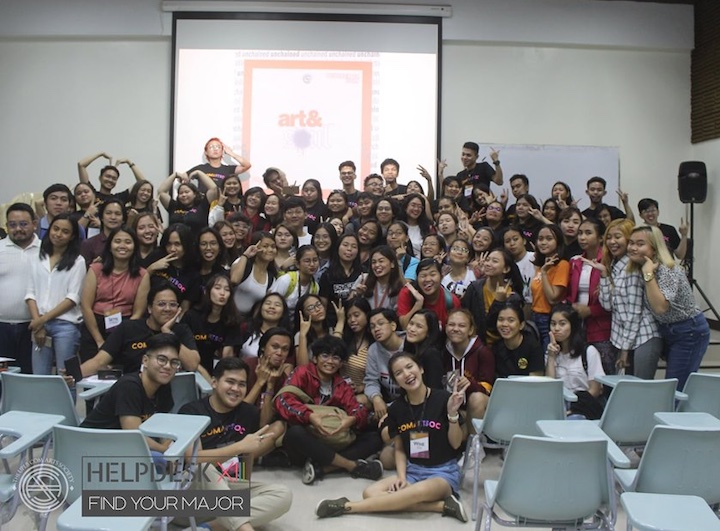 One of my organizations is the UPLB Com Arts Society, which is the official academic organization of the university's BACA program. Since my freshman year, this organization has helped hone my skills in all the major areas of Communication Arts. TBH, my stage fright dropped considerably because of what I've learned from my orgmates. They have events and materials that help other BA Communication Arts students feel more at home in their course, and that's the primary reason I joined the organization.
I realized the goal I should be pursuing, and that wasn't high grades
Because I was a writing major, I knew I wanted to be with a community of fellow writers and literature enthusiasts. I joined the UPLB Writers' Club after seeing their publicity materials online, and this was the organization that made me stay in my degree program. 
ADVERTISEMENT - CONTINUE READING BELOW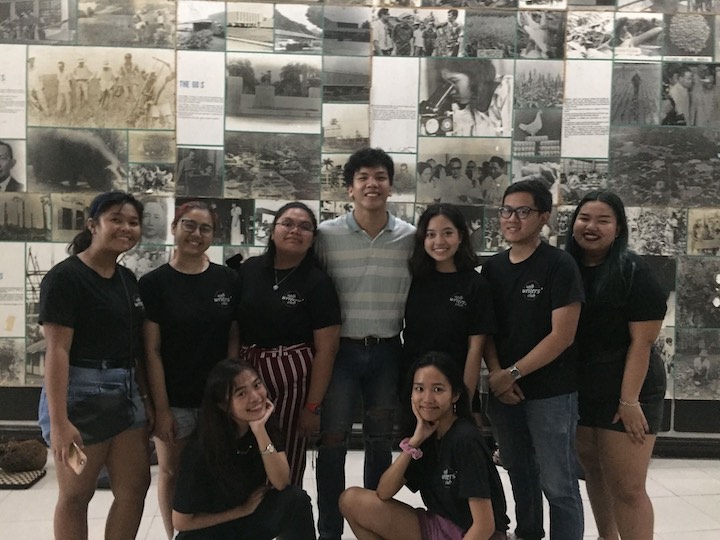 Through this organization, I realized that I wasn't just writing for myself. I have a responsibility over the content I produce, and I could influence people through written words. I wanted to write about experiences that would make people feel less lonely, possibly let them know that they are not alone in what they are going through.
I became busy in the best possible way
Is it true that college orgs handle events well? Absolutely!
Events are at the heart of a lot of college organizations' activities. There is rarely any financial compensation for the events college organizations do, but seeing the fruits of labor with the people you've worked hard with is more than enough payment. 
Compromise is something you learn once you join an organization. For one, I'm a morning person, but I let go of my usual routine on several occasions because of org responsibilities. Planning for an event and being there to ensure its success is tiring, sure, but is it fulfilling? Very.
I found a chosen family in my orgs
Now that the pandemic has made it impossible for many of us to physically hang out with our friends, it's gotten a lot lonely. Checking up on our friends is difficult even with the ease of access social media brings us—it's often ourselves that we have to check up on first. But that's exactly what college organizations can help you with: feeling less lonely.
College orgs are not all about work. They offer a sense of belongingness you probably won't find anywhere else (Alexa, play "Chosen Family" by Rina Sawayama). The people that welcomed me in my organizations helped the members grow in a safe and encouraging space, so that's exactly what I aim to do for the members who joined after I did.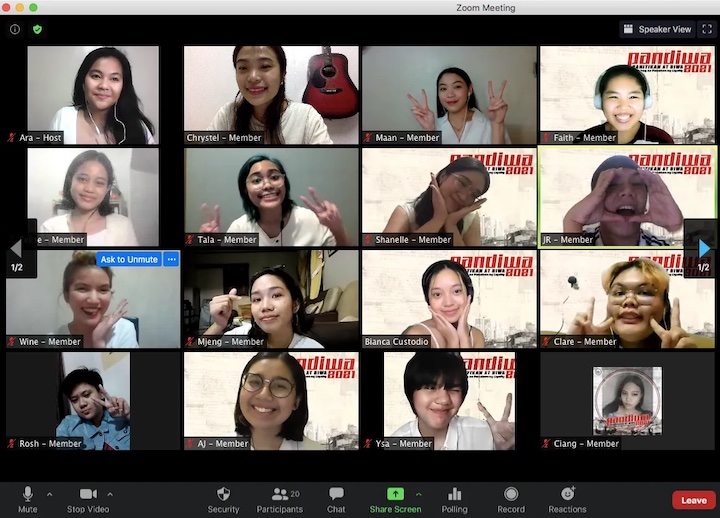 ADVERTISEMENT - CONTINUE READING BELOW
Considering the factors that affect your decisions in choosing a college organization is simpler than you think. When you research enough about the organization's goals and find yours aligned with theirs and you're willing to put them in your priority list, congrats! You've found your people in college.
READ MORE:
I Regretted Shifting Courses, So Here's How I Coped
Students, Graduates Share Their Experiences of Being a Double-Degree Student
Students Share the Advantages of Taking Up an 'Unpopular' Course
It's Normal to Love Your Course Even if You're Not Good at It