Features
I Broke Up With My Best Friend
The kind of pain nothing quite measures up to; losing not only your lover but also your best friend.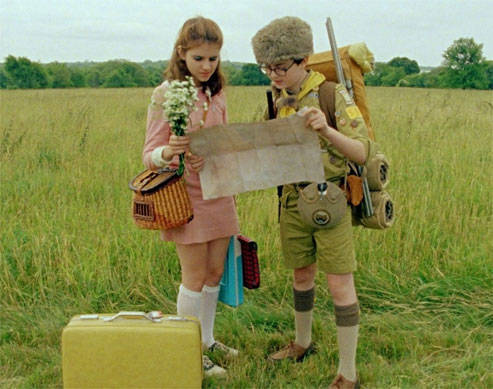 PHOTO Focus Features
It's the kind of love people warn you about. The type of love you never see coming until it hits you right in the face with the reality that you're risking the friendship you've worked on for so long. At first, it starts with the teasing you're your common friends and you reply with "He's like a brother" or "it's never going to happen" but eventually, it will happen and once it does, it's beautiful, adventurous, and everything in between.
It's the kind of love people chase after all their lives. What's better than your lover being your best friend, your soulmate? The weird thing about falling in love with your best friend is constantly trying to choose between love and friendship while having the misconception that you can't have both. Look at it this way, if you decide to keep the friendship and decide to suppress your feelings, you're directly choosing to be miserable. Trying to not feel what you feel is just a sad attempt that won't bring you anything but the pain you're desperately trying to avoid. If you ever gather the courage and decide to go after love, there will always be a 50% chance you'll end up miserable but then again there's the other 50% that you may, in fact, end up happy. I say, go for it. You may have a lot to lose but you have so much more to gain.
It's the kind of love you shouldn't push away. I broke up with my best friend and everything happened so fast. It's like it was over before it even started and I was left with nothing and I just couldn't tell if it was worth it or not. We tend to blame the failure of our relationship on a number of things such as destiny, fate and timing because we can't admit that we weren't the right versions of ourselves at the best time. We make up excuses to cover up the fact that we did bad things to good people.
It's the kind of love I wish I could get back. I broke up with my best friend and I think I wasn't supposed to. I broke up with my best friend and it hurt me a little bit more than I thought it would. The days we usually spend together are the hardest to live through. I lost the person I fell in love with and the person whom I thought I could share it with.
ADVERTISEMENT - CONTINUE READING BELOW
It's the kind of love we take for granted.
It's the kind of love we hope we can have again.
It's the kind of love that makes no promises and guarantees but then again what kind of love does?
\\\\\\\\\\\\\\\\\\\\\\\\\\\\\\\\\\\\\\\\\\\\\\\\\\\\\\\\\\\\\\\\\\
Get the latest updates from candy!
subscribe to our newsletter!
////////////////////////////////////////////////////////////////
You know you'll regret it.
You don't even have to leave the house!
From digital art to photography to mixed media, Filipino artists show that creativity is never lost in our people.
Skip a makeup step with these beauty goodies!
Take pretty notes and study effectively with these tips!
Wait for a love like this. A love that is good to you, for you.
Are you up for this challenge?
Can't wait to see the actual gowns!