Features
How You Can Get Your Work Published on Candymag.com
Yes, we want to hear from you!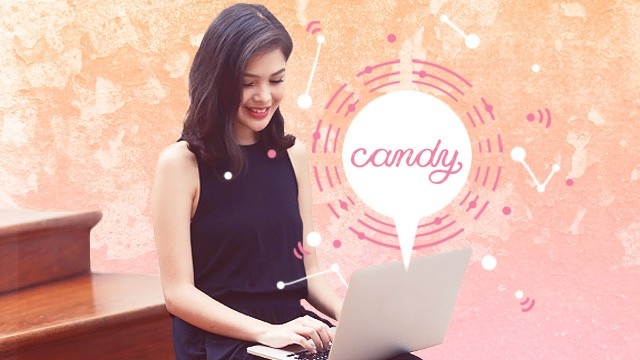 ART Clare Magno
We heard you, Candy Girls. We've been reading your tweets, comments, and messages asking us how you can submit your work to Candymag.com. You can send your work to us via Candy Feels—all you have to do is make an account on the website and voilà, you can start showing us your work! Scroll down below and see which one your work falls under.
From our readers. An essay of how you feel about anything and everything!
Candy reader poetry. Poems about your ~*feelings*~.
Photos, illustrations, and visual essays. Yes, we also want to publish your visual work, Candy Girls. Please upload your work on Instagram and use the hash tag #HeyCandymag so we can look into them. Don't forget to make your profile public! If you're submitting a visual essay, please use the hash tag on each of your upload.
Ask Candy. We also want to be of help to you—whether it's about love, friendship, fashion, beauty, or anything! All you have to do is talk to us via Twitter. Include the hashtag #AskCandy. Once we've hit the ♥ button, that means we've seen your question and you just might see it answered on the site.
January topics. We get a ton of submissions every day—mostly, love-related, teehee! But we want to know what you think about these things, too!
Beginnings. We want to hear all about your hopes, dreams, goals—everything about starting fresh this year!
The Philippine government. A ton of things have been happening in the country recently and we want to know what young minds like you think of them. What bills would you want to be passed? What are your hopes for the country and what don't you want to happen again this year?
Essays on how to love yourself better. This year, we want you to make peace with yourself. And what better way to do that than putting your feelings in writing. We want you to be kinder, gentler, and more patient with yourself this year, Candy Girls.
Pieces on how you deal with anxiety, depression, and other conditions. A lot has been written about these things, but we find that they're usually people from the outside looking in. This time, we want to hear how you deal with them yourself if you've been diagnosed with these conditions.
Flirting. What do you think about this, Candy Girls? Are you comfortable with making the first move on someone you like? Do you think flirting is an effective way to begin a relationship? We want to know your feelings about this!
Family. Do you have feelings about how your parents raised you or are raising you? Were you raised by a single parent? How does it feel growing up with or without a sibling? We want to hear all about your thoughts on everything related to family relationships.
Submission guidelines

ADVERTISEMENT - CONTINUE READING BELOW

CONTINUE READING BELOW

Recommended Videos
Due to the amount of submissions we receive every day, we're only checking and publishing the ones that comply with our submission guidelines.
For written pieces, submissions should be 500-1,000 words. For illustrations and photos, we don't want anything that promotes smoking, drinking, nudity, and cursing.
All submissions should not have been published on a blog (even if it's your own) or any other publication (in print or online). We give high priority on pieces that haven't been published on the site before. Use the search function to check if we already have something similar to what you're planning to do.
Submissions should only be done once. Please don't spam the submissions page. That will only slow down the process. :(
What we don't publish
We don't publish submissions that only contain links to portfolios, blogs, or Instagram accounts. As much as we want to look into errthang you send us, Candymag.com is a small team and we don't always get to do that. Follow the submission guidelines and we'll take a look at your work. :)
ADVERTISEMENT - CONTINUE READING BELOW
Good luck, Candy Girls, and see you online!
Or if you just miss your classmates!
She even has it in different colors!
This calls for a glass of milk!
Before Start-Up, he was in a mega-hit K-drama.
Based on their performance on the licensure examinations.
Down seven spots from 2019.
And all the reasons you need to watch it!
We're not crying, you are!
Their pieces are perfect for stacking!
From The Candy Bulletin Community