The issue of UST's recent elections has caught the attention of many. Not content with the candidates that were running for their student council, a large portion of the student body chose to abstain instead of vote for someone. This whole movement, called the Abstain Nation, led to only two of the six positions—secretary and public relations officer—were filled, whilst the other four positions were not.
Both of the winning candidates were independent candidates, meaning they were not part of a party or a group. According to UST's official student publication The Varsitarian, the elections were held from April 18 to 21, only 66 percent of the entire student body voted, a visibly lower amount compared to last year's 68 percent. The rest had chosen to abstain.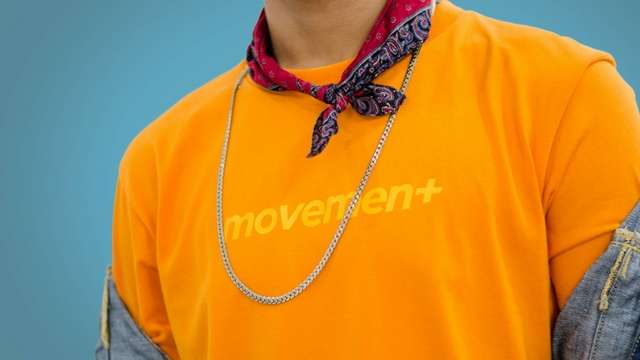 This stemmed from how a lot of the students were not happy with the candidates they could choose from, knowing that they deserved better students to trust with the rest of their school year. It was also because of how, when asked about controversial topics like the martial law, plenty were extremely unhappy with how the candidates handled the questions given to them. Abstaining served as a protest vote against people that have failed to meet the standards and expectations set for them. From this experience, the student body hopes that the candidates for the following elections will be more firm in what they are fighting for, and in what they believe in.
ADVERTISEMENT - CONTINUE READING BELOW
Here's how that movement—along with so many other ideas that influenced them—inspired five young students to pursue their entrepreneurial dreams.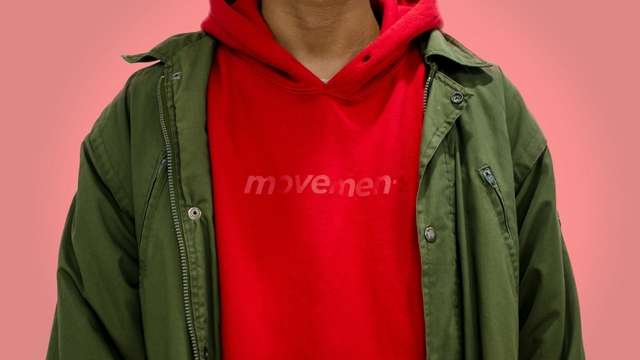 Wanting to spread a positive message, along with what they had seen during the elections, five Thomasians used this event to spread a positive message to the world, and with their newfound inspiration, they started movemen+. They are Melvin Dave Jordan, Nathan Hernandez, Ernest Macasil, Juan Lorenzo Rivera, and Kurt Tecson. With the italics representing progressiveness and the plus sign (+) showing positivity, they put these two together to spread a simple, yet powerful message:
Progress can only be attained if we are positive enough that it will.
After what happened in UST, movemen+ has seen their students stand their ground on something they believed in, wherein they chose to abstain instead of voting for a candidate that they knew wasn't exactly right for the position. This event is what got movemen+ together since they are, after all, in the same college building. To them, their building Buenaventura Garcia Paredes, O.P. Building (BGPOP) is like Pandora's Box but is instead full of creativity and talent, waiting for someone to open it and to unleash it into the world. Since their building holds the largest population within UST, they played a large role in the elections, and where movemen+ was born.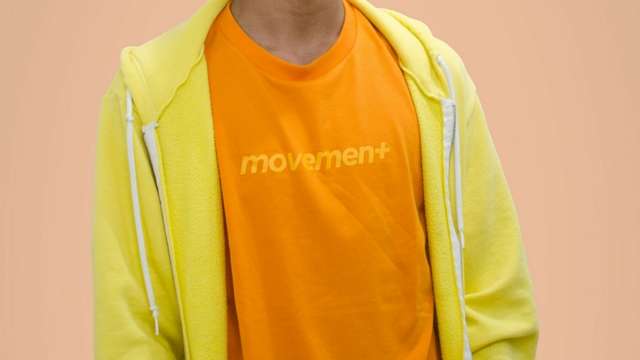 They shared the idea that they had the power to choose, and these students made the powerful choice to make a change; these students chose to come together and wake up their political parties to produce more competent leaders, not just ones to fill up the vacant position slots.
"The UST election is just one of the factors as to why we named our brand movemen+. We saw Thomasians, for the first time, take a stand on something, and it led to a movement," says Melvin, one of the brand's founders.
Another reason the group came to the idea of movemen+ is because of how they see the country's disdain for new ideas. The Philippines has grown to become very accustomed to the traditional "grow up, get a 9-5 job, settle down, die" mindset. Though there's nothing wrong with this, this idea often causes the younger generations to do what everyone is accustomed to doing. They grow up and live life as safe as possible because they are too afraid to simply try, because why try if you might fail, right? This is the way of thinking that movemen+ wants to break. Through their clothing brand, they hope to inspire other young entrepreneurs like themselves to pursue their dreams regardless of what others think or say.
ADVERTISEMENT - CONTINUE READING BELOW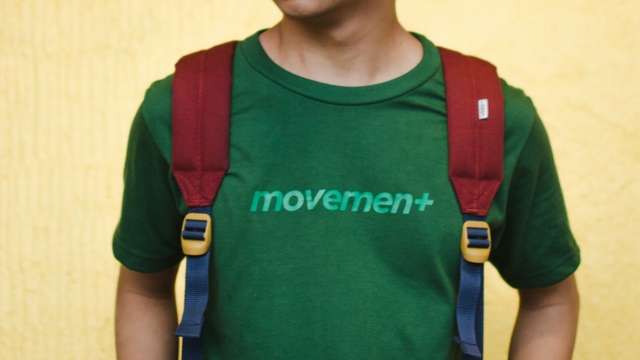 To this group, they are not just starting a fashion brand. They are starting a movement. They want to teach everyone—not only to just the Philippines, but to the whole world as well—that you don't have to fit into the mold that society has made for everyone to follow. You are allowed to try and, as a human being, you are allowed to fail. Nothing great can be achieved if you do not work hard for it.
Since movemen+ has started, they have done everything with nothing but passion, love and determination in achieving the vision that they want to share with the world. There is not enough time for you to waste your life doing something that doesn't make you happy. The world desperately needs more creative minds and brave leaders in the world, and if you think you're one of them, why stop yourself from being so?
Follow your own dreams. Pave your own path. Leave your own unique legacy behind, and always remember to say #SalamatPanginoon!
With these positive, hard-hitting messages in hand, movemen+ just may help pave the country's way to a more progressive, more creative path.
The official release happened on May 28, 2017, after the group had taken their final exams. They have priced their shirts at P400 each, and their merchandise is available for either delivery or for pick-up. These five strong minds have yet to reach their full potential, and when they do, they hope that everyone will be ready for the movement that is yet to come.