Features
How To Say Goodbye—The Atenean Way
At least according to the university's graduation tradition!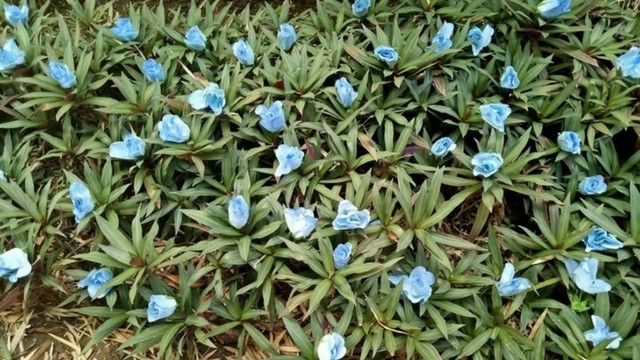 IMAGE facebook.com/BlueRoast2017 (@PersonfromADMU)
Goodbyes are indeed bittersweet and we feel this more during this time of the year: the season of togas and grad pics with dedications. Our beloved senior friends are probably out there celebrating the fact that they're not #gradwaiting anymore, but at the same time, are struggling to figure out how to let go of the place, which gave them a rollercoaster of emotions for the past few years.
For most universities, the opportunity for the seniors to hug their friends and wish them luck as they traverse their chosen paths happen during commencement exercises. After they throw their caps up in the air and have the obligatory photo ops, they'll go up to the people who mattered and reminisce about all the things they had gone through together—the all-nighters, the breakdowns, the thesis defenses, the spontaneous galas—realizing that they've come so far and a lot has changed since the first time they walked into the campus. A chapter of their lives had just ended and although another one had just opened, things would never be the same.
ADVERTISEMENT - CONTINUE READING BELOW
The seniors of Ateneo, however, are given another chance to bid adieu from the university before they set off and say hello to the #adulting life—introducing: the Blue Roast.
The Blue Roast is a yearly tradition for graduating seniors from the Ateneo de Manila University—think: a schoolwide despedida, their last chance to have fun and party as college students and to spend the night with the people who made their college life memorable.
The traditional roasted calf and beer will be served for the seniors to enjoy while they watch performances from the university's very own talent pools like Company of Ateneo Dancers (CADs) and the Ateneo Musicians' Pool as well as other local bands and performers.
ADVERTISEMENT - CONTINUE READING BELOW
They also hold the annual Blue Roast Awards, which is actually very far from your traditional award-giving ceremony. Seniors are given the chance to nominate and vote for their fellow seniors who they feel should receive the, err, really unique awards. Why unique, you ask? Take for example two of this year's categories: The Perpetually Sawi award, for those who are, well, perpetually sawi and would never fail to make a #hugot out of almost everything and the Kim Kardashian award, for those who became viral on the internet and became Twitter and/or Facebook famous. 
ADVERTISEMENT - CONTINUE READING BELOW
But the highlight of the Blue Roast lies in the tradition of giving the Blue Rose, which to most becomes the last chance to muster up the courage and let someone know that they're special to them. It doesn't have to necessarily be romantically special, although most do give it to their crushes or boyfriends/girlfriends, because you can give it to any person who holds a special place in your heart: it can be your best friend who stuck with you through hard times; a professor you really admire; a staff who you think deserves to be appreciated...it's up to you. A word of advice? Whoever you give it to, make sure it's worth it because you don't want to end the night and graduate with regrets, do you?
ADVERTISEMENT - CONTINUE READING BELOW
Now, the adventure begins! Go forth into the real world and show them what you can do. You're off to great places and it's time to embark on your journey to the dream you've been preparing yourself and working hard for all this time!
Congratulations and happy graduation, Batch 2017!
We can't handle this breakup!
For days when you need an instant outfit inspo that's still campus-appropriate.
It could very well be one of the world's largest volcanoes.
From consistently badmouthing another friend behind their backs to making snide comments sneakily disguised as compliments, here's how to deal with a tricky friendship.
From sisig to bulalo, the North has a lot to offer.
Even college students like us can apply for freelance creative jobs while we're still going for that diploma!
These simple practices, when done consistently, end up being worth a lot.
It can actually *shatter* your cartilage.
Bordeos becomes meat of online talk while helping out in family's meat business.
From her gowns down to the décor and food!
Trish is part of Candy Rookies 2020, a group of influential and aspirational college students handpicked to represent #GenerationCandy in the year to come.
The more ~chill~ spots around UST might be more of your scene.