Features
How To Prevent School From Taking Over Your Life
Constant cups of coffee, panic attacks before exams, eyebags for days, and tons of memes about stress. Sound familiar?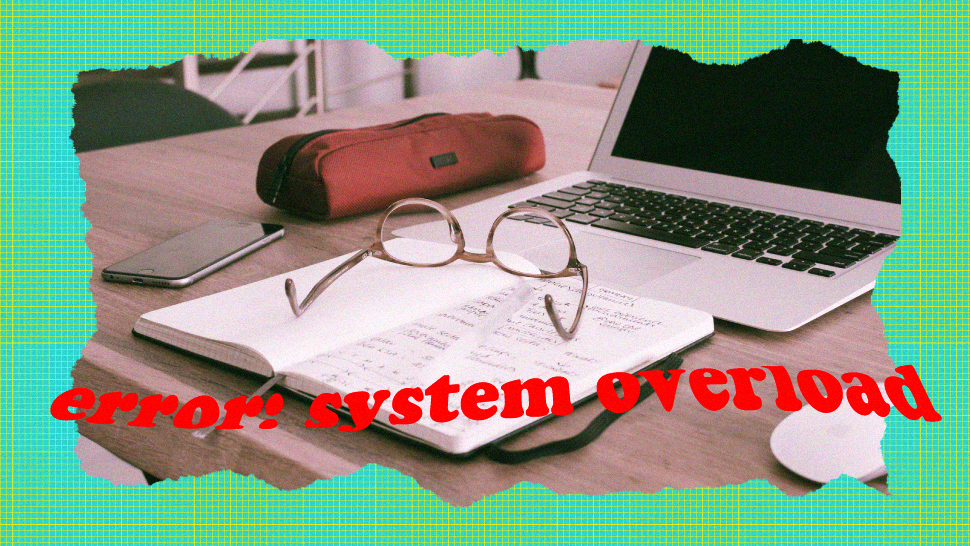 IMAGE unsplash.com
The thing is, a lot of us forget our own mental health to keep up with the grind. This can easily lead to burnout. Workaholic culture looks a lot like this: constant cups of coffee, panic attacks before exams, eyebags for days, and tons of memes about stress. Sound familiar? If you've ever felt like there's always work that needs to be done and not nearly enough time to do it, you're not alone.
Here are some tips to feel less overwhelmed by school:
Take frequent but small breaks
As much as we may think that studying for three-hour chunks is commendable, it's simply not the right path for everyone. It could actually lead to quick burnout. Instead, try to study in 30 minutes to one-hour chunks with breaks in between. Those breaks could be spent with a snack or a quick stretch from your desk. Take time to recharge—just make sure that the following study sprints are spent being productive instead of tired and groggy.
ADVERTISEMENT - CONTINUE READING BELOW
Get lots of sleep
Speaking of grogginess, it's really important for students to get some sleep! While it's ambitious to aim for an ideal of 9 and a half hours each night, try your best to get at least eight hours. By giving time for our bodies to rest, we are making sure that they are prepped for the next big day. Think of the human body as a phone that needs recharging. Don't put your body through more stress by being constantly on low bat. Treat your your body's energy like a phone so that your attention span levels are maxed out for the following morning! 
Engage in an extracurricular you genuinely enjoy
Whether it's the painting or basketball, we need an outlet outside of school to focus on something other than our to-do lists. Every week, try to carve out some time for passions outside of studying. Don't have a passion yet? Use a couple of hours each week to try new activities. These activities don't have to be expensive as they can include learning a new language via free apps like Duolingo or coding classes via Codecademy.com. 
ADVERTISEMENT - CONTINUE READING BELOW
Get up and work out
This is a bit related to the previous point but we wanted to stress the importance of exercise (working out actually improves your brainpower!). As someone who is practically married to my Google Calendar, I'm usually on a call or working on a project. That's why I make time to workout at least once a week. Working out isn't just great for my physical health but also my mental one—it's what keeps me sane. For a couple of hours each week, I box or jog away all my worries and simply don't think about what's stressing me out at the moment. It's like my brain unplugs and focuses on the next jab or step instead. For people like me who tend to overthink, working out is the best way to de-stress and worry less!
ADVERTISEMENT - CONTINUE READING BELOW
See the bigger picture
At the end of the day, it's important to view school from a wider perspective. Know that your test or homework is just one component of your entire school life and that more opportunities to succeed will come. Know that the internship could lead to a job offer or just be a great learning experience. Take everything in stride and see hurdles as stepping stones to victory! 
Hopefully, these tips will help in de-stressing and making us the best we can be. With time and practice, applying these tips could help us all to produce better work (and hopefully a happier life!). 
This article originally appeared on Edukasyon.ph.
Minor edits have been made by the candymag.com editors.
The 19-year-old dancer also appeared in the music video and on Jimmy Fallon's show along with her dance crew The Lab!
This is straight out of a teleserye!
It'll be available in five cute colors!
Sometimes, it only takes a few simple additions to brighten up your area and inspire you to stay productive.
Aside from IU, heavyweight groups like BTS, BLACKPINK, TWICE, and BIGBANG are also on the list!
Both the shop and its drinks are too pink and pretty!
There are also useful tips for showering your cat and cutting their nails. #NEED
Who else is excited for an all new season of "Kingdom"?
It's honestly a pretty decent amount for extra income!
Here's a little guide to get you ready for post-college life.
More Hyun Bin content coming our way!