Features
How to Mend a Broken Friendship
It's time to rebuild bridges that have been burned.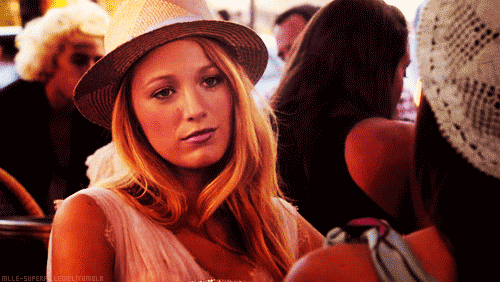 IMAGE Giphy
Having real friends is wonderful. They are always there for you when you're down, correct you when you've made a mistake, and encourage you to reach for your dreams. And like in any type of relationship, there will be misunderstandings—whether it's because of political differences or boy issues. If you are not in good terms with them, now is the time to make amends. Here's how you can rekindle the spark of your friendship:
Give each other some space.
If you and your friend had an exchange of fiery and hurtful words, the best way to handle it is to stay away from each other for a while. Carlin Flora, a friendship expert and author of Friendfluence: The Surprising Ways Friends Make Us Who We Are says you need to understand your friend's situation, "Most of the time you'll be able to fix the problem, but depending on what happened, you also have to be prepared for the possibility that your friend is just too hurt to reconcile."
Be careful with how you apologize.
It's important to take into consideration what you two fought about. If she got mad at you because you bailed out on her for a guy, then you have to think about the words you'll say. "Otherwise you could find yourself rambling and apologizing for the wrong thing, which could make you feel uncomfortable and throw you off track, thereby worsening the problem," says Andrea Bonior, Ph.D., a clinical psychologist and author of The Friendship Fix. Practice what you'll say and be careful with your choice of words.
Tell her how you feel...
…and ask about her, too. Just like in any relationship, whether romantic or platonic, communication is important because one wrong move can worsen the whole situation. Let's say you two drifted apart, tell her you miss her and try to reconnect by asking her to do things you loved doing together before. But if your 'friend' is still not making an effort to spend time, it's better to call it quits, "If your friend is still MIA after a heart-to-heart, you might need to let her go. Whatever happens, use this as an opportunity to focus on your own personal growth," says clinical psychologist Jill Squyres, Ph.D.
This story originally appeared on Femalenetwork.com.
* Minor edits have been made by the Candymag.com editors.
\\\\\\\\\\\\\\\\\\\\\\\\\\\\\\\\\\\\\\\\\\\\\\\\\\\\\\\\\\\\\\\\\\
Get the latest updates from candy!
subscribe to our newsletter!
////////////////////////////////////////////////////////////////
Skip a makeup step with these beauty goodies!
Take pretty notes and study effectively with these tips!
Wait for a love like this. A love that is good to you, for you.
Are you up for this challenge?
Can't wait to see the actual gowns!
The up-and-coming musicians and childhood friends talk about their music, creative process, and why it's important to be woke.
Because when it comes to a great lip game, there's really no need to splurge!
A different language sheds new light on everyday terms.