It's hard to believe that another year has already passed, but the good thing is that a new one is about to begin. We all look forward to the start of every year because a new year means a new you, and the chance to make things right. Although every day is an opportunity for a new beginning, we always end up waiting for the next year to be able to change certain things. This is what makes our New Year's resolutions very meaningful to us. We only get this chance once every start of the year, which is why there are certain things we should remember while making these resolutions.
First off, what kind of resolutions shouldn't you make?
Ones that are just plans or wishes with no game plan involved are bound to fail. It is important to remember that it is not enough to just want something to happen. You have to come up with ways to actually make it happen. Making resolutions can be fun and thrilling, but when the time comes that you have to start taking action, that's when things get difficult. We often make these commitments without realizing the effort that it takes to be able to fulfill them. You can't get better at something just because you want to.

ADVERTISEMENT - CONTINUE READING BELOW

via giphy.com

ADVERTISEMENT - CONTINUE READING BELOW

Another kind of resolution you shouldn't make are those that are like grocery lists. One day you'll decide that you want to be able to achieve something then the next day you realize you can't do it so you'll end up scrapping that out and adding another one. That's not how New Year's resolutions work. You have to be able to stick to the plans that you made in the first place, start with those that seem realistic or are attainable. Having too many resolutions will actually hinder you from keeping any of them.

via giphy.com

ADVERTISEMENT - CONTINUE READING BELOW
Now that you have a clear idea of the kinds of resolutions that you shouldn't make, it's now time to go ahead and start with your own list! It is important to remember that first you have to determine what you want to achieve.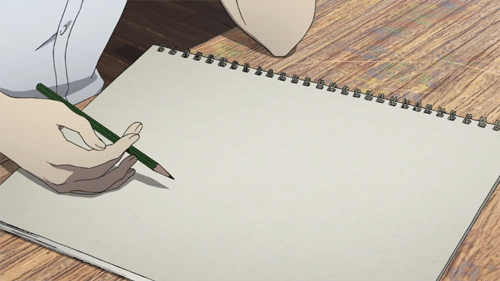 via giphy.com
ADVERTISEMENT - CONTINUE READING BELOW
With all of these resolutions in mind, the question we have now is how we'll actually be able keep them? Here are 4 things you should remember throughout the whole year that could help keep you going.
Work on one thing at a time.
The thing you should always do first is to make a plan. How will you achieve this? What are the problems you will face? And how will you overcome all of these problems? These are questions we always ask ourselves before starting anything. Keeping the end goal in mind always helps. Decide that you are ready to do this and believe that you can and will do it. The downfall of a resolution always starts with bad planning. It will always boil down to you. Make sure that it's a commitment that you're willing to take.

Have the willpower.
Remember why you made these resolutions in the first place. Know that it is only for you and no one else. You are the one that's going to benefit and that's all that matters. Having strong willpower is not something we're born with but rather, it is something we gain throughout the years. Instead of saying "I should" or "I have to," start saying, "I will." That in itself will go a long way.

ADVERTISEMENT - CONTINUE READING BELOW

Take baby steps: make any resolution a habit first.
Dissecting all of your resolutions first is a very important process before you'll be able to achieve them. Don't expect to fix all of your problems overnight. Keeping resolutions usually means replacing old, bad habits with new, better ones. "Big" goals always seem nice to make at first but the key here is to turn your goals into small habits first. The bigger the goal is, the faster it is for you to say that it's impossible which in turn means that you're giving up.

Be Consistent
Consistency goes a long way. Running an hour every day for a month won't change anything. You have to keep it going until you've already achieved your end goal or even beyond it because if there comes a time that you allow yourself to think that you're tired and that you're not able to do it anymore, that's when your hard work will all go to waste. We all know that change is hard but it's not something you can't get used to!

ADVERTISEMENT - CONTINUE READING BELOW
By the end of the year, it will definitely be a great feeling to be able to say that you were able to fulfill all or almost everything that was written on your list. Just always keep these things in mind and soon enough, you'll be one step closer to making your resolution a reality! Good luck, Candy Girls!